Like many people I've visited America on holiday, even to visit friends working over there, but usually to the easy bits, the edges where most people are white, wealthy, liberals who tend to have some of their own international holidays under their belts.
Even so, there are some things about America, even these most similar bits which are just a little bit weird and wonderful to the average British visitor; not bad, just a little bit peculiar.
1. "How are you" as a greeting, not a question
When a sales clerk in the States says "how are you" it's not a question, but a way of saying "hello." No matter how often this happens to a Brit, they will launch into a monologue about their health and well being and ask it right back — and expect an answer.
2. Ice cubes & free refills
Just like Americans are flummoxed by the lukewarm water presented to them in the UK, Brits can't wrap their heads around how drinks in the US are mostly ice.  And what about those free refills? Is this because of all the ice? I  will never understand why I'm presented with a second cup of pop (soda) while the first one is still half full in front of me. What's even stranger though, is the fact that one can (and does) order a large soda — despite the refills.
3. Portion sizes
They're huge! Doggy bags are obviously a compensation — though who orders a two-for-one meal ? — but the concept doesn't exist outside of the US, as people can generally easily finish their meal. And what's with the question "Are you still working on that?" If it's work finishing a meal that I've ordered for pleasure, then something has definitely gone wrong.
4. Infinite Choice
White, whole wheat, sourdough or rye bread? Swiss, American, provolone or cheddar? Most Brits feel accosted when bombarded with 12,857 questions when they just want to order a simple sandwich. Visiting supermarkets is a similar chore. How can you have so many versions of some things, say milk, or flavoured yoghurt, yet have next to no choice on apples, cheese or plain natural yoghurt?
Why is it so difficult to find plain foodstuffs like butter, and what on earth do you do to cottage cheese which is somehow an entirely different texture to the UK version?
& what is that stuff you call chocolate? It wouldn't qualify in Europe or the UK. Somehow you have managed to make chocolate chalky, neither bitter nor sweet enough.
5. Tipping 
The fact that the onus is on the customer to pay for someone else's employees to make a fair wage is mind boggling to most Europeans. The fact that they're paying extra for someone to do their job, not even for doing it well, is astounding. Europeans also find it confusing that there's no set amount or percentage one should tip, and who gets tipped seems equally ambiguous.
6. Taxes
Annual taxes are hard for everyone, but that's different. What's just weird is the fact that the price you see on an item is not the same one you pay at checkout. How is that reasonable?
7. Being cashless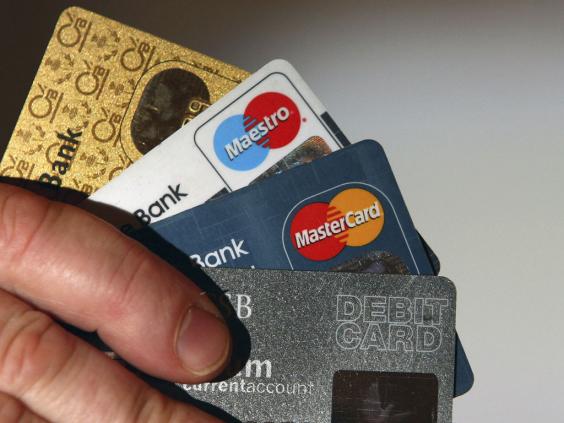 Being able to use a credit card without having to type in a PIN, just using a signature, feels crazy.
8. The measurement system
It just makes no sense. How is 7/8ths an appropriate measurement? How are feet still a thing? Who knows what size a "cup" is? How can America still not have the basic metric system that the rest of the world has adopted? Why?
9. Air conditioning
Why is the average shop or office in the US set to Arctic? Indoors anywhere in America during the summer is painfully, unbearably cold to a typical European and you have to spend all of your time putting layers on and off as you move from the boiling heat to the freezing cold.
10. The drinking age
In most of Europe, the legal drinking age is 18 (and in many places, it's legal for teens as young as 16 to drink alcohol) — much younger than the 21-age limit it is in the US. The UK also has a much more liberal stance on public drinking, as you are allowed to bring alcohol out on the streets — something that you generally can't do in the US.
9. Car Size
Why do Americans all drive such huge cars and without manual gears? If you're going to have automatic cars only, at least make them change gears properly so you can accelerate with a bit of va-va-voom. Most of us in the UK are used to driving on the "wrong" side of the road in Europe, but the sheer size of cars in America seems unreasonable especially in cities.
& then there is the absence of the roundabout, even with traffic lights to control the flow as often happens in Europe. Instead there are "four way stops" where you have to guess the etiquette on who goes first, presumably the first to arrive rather than always the car to the left.
Why are u-turns illegal manoeuvres? What's with the constant honking of horns in the city? Why do traffic lights jump straight from green to red – where is your amber warning light? & where are your cat's eyes for the middle of the road?
9. Public Transport
Why are there so few buses, trams or trains outside of the major cities? Most of the towns seem to be entirely lacking in public transport and dominated by car parking. There seem to be entire towns with no centre or walkable space, not even the ability to cross the road from one side to another.
10. Police with guns; people with guns; random strangers potentially with guns
Occasionally the police in the UK are armed but rarely and mainly at sites of special interest (Parliament or other government buildings, airports if there's been an alert etc). Why on earth do American police need to carry guns all of the time? Being pulled over because you've just completed an illegal u-turn in your clumsy American car by a man with a gun is seriously freaky.
The thought that anyone around you could have a concealed permit and be carrying a gun is beyond scary. The world is full of nutters so why arm them?
11. Not taking  holidays
Squandering 169 million holidays like Americans did in 2013, or not taking a single day off like almost half the country last year is completely and utterly unfathomable to a European. Any European.
12. No maternity or paternity leave
I'm fairly sure that Americans have babies just like the rest of us, so why on earth not acknowledge the basic fact with some weeks paid leave?
13. Not retiring 
Most people in the UK can barely wait for their retirement. Retiring early, i.e. in their 50s, is the dream of most middle class workers over here, so the idea that people might choose to work past their 60s into their 70s and beyond is beyond belief. In the UK there is more status to retiring early, the working in any kind of job, no matter how high status or well-paid, with the possible exception of the judiciary and academia.
14. Talking about money
No one in the UK will talk about salaries where as it seems to happen quite a lot in America. In the UK the proxy conversation is about house prices – never ask a Brit how much they earn or how well they are doing, because it will just create an embarrassed change of subject but you can always ask about house prices in their neighbourhood.
15. Scheduling Social Engagements 
For child playdates in the UK, mostly there will be a start and an end time such as 3-6pm, but only in America have I ever come across an end-time for an adult social engagement e.g. a party from 7-10pm where people are actually supposed to stop and leave, at the time specified even if they're in the middle of having a great time. It makes absolutely no sense to put and end time on an adult event rather than simply letting the event run for as long as people are having fun.
Partly this might be because almost no one arrives on time in the UK. An invitation for 6pm is almost universally interpreted as a 6:15pm start time with some people arriving upto 6:30. There is never an end time for adult events – though when the host hands out the coffee you should be thinking about it, and when they start clearing up, it's time to ask for your coat.
16. American religion
Everyone in America seems to belong to a church, a temple or mosque and they actually goes once a week. Much of the weekly social life seems to be built around a family's faith, with weekly fetes, bake offs, pray-ins etc. Perhaps even more peculiarly, a lack of faith is somehow considered edgy or cosmopolitan in America.
In the UK, the vast majority of people have no religious faith whatsoever. None. Having a religion, and actually attending is considered unusual or "edgy". It's also the last thing that people will talk about. Your faith is your own business and no one else's.
16. American only games
What is the basic point of baseball? It looks like rounders ie. a "girls" game but seems to have a huge cult macho following.
And what's with American football? That's not football (soccer) as the rest of the world understands it. It looks more like some weird and wonderful top of rugby only one where you need twice the number players to play a single game.
17. American bathrooms
British plumbing is not great but mostly if you flush it, it stays flushed. American plumbing, or at least the drains, seem extraordinarily sensitive to blockages. In the UK there are problems because of the sheer age of the sewage system but America does not have the same excuses since it's all relatively new, so why do toilets always seem to be on the verge of blocking?
& what is with the size of American baths? You could just about sit (upright) in most of them, certainly not lounge about and relax with some scented candles around the room. Don't Americans have baths? Are they so time-short that everyone just showers?
18. American kitchens
Stove top kettles are slow compared to electric ones, but obviously the US doesn't have a high enough voltage to power electric kettles. Why? All of the small appliances are slower as a result.
18. American nationalism
Every school child in America seems to start the day with a pledge of allegiance to the American flag. Every event, sporting or otherwise, seems to involve singing the national anthem, with your hand on heart. This is deeply weird to the British on a number of levels.
Everyone knows the American anthem where as no one in Britain can get beyond the first verse apart from he royal family (for obvious reasons).
What's with the hand on heart? Mostly in the UK people shuffle around looking embarrassed or give it a good belting shout out right up to the point when they've forgotten to the words and then start shuffling.
The idea that one would pledge allegiance to ones country as a child, each and every day, screams "totalitarian brain washing" to most people in the UK. Mostly the British spend their time making fun of the idea of being British, whilst being secretly pleased to have been born here. We are simultaneously proud and embarrassed by our country.
We know we are small, and have fallen far from power, but since that power inevitably involved a lot of abuses and bad behaviour on our part, we're quite relieved to be a bit beyond that stage. Part of being the universal policemen, is the hatred as well as the respect.
It's quite good to be beyond that stage. Honest.