There are very few things left that are seasonal, but marmalade is one of them. For the last few years I've relied upon a neighbour who makes award winning marmalade but there's something about finding a hair in the jar, and then in your mouth, that fundamentally destroys confidence in the process.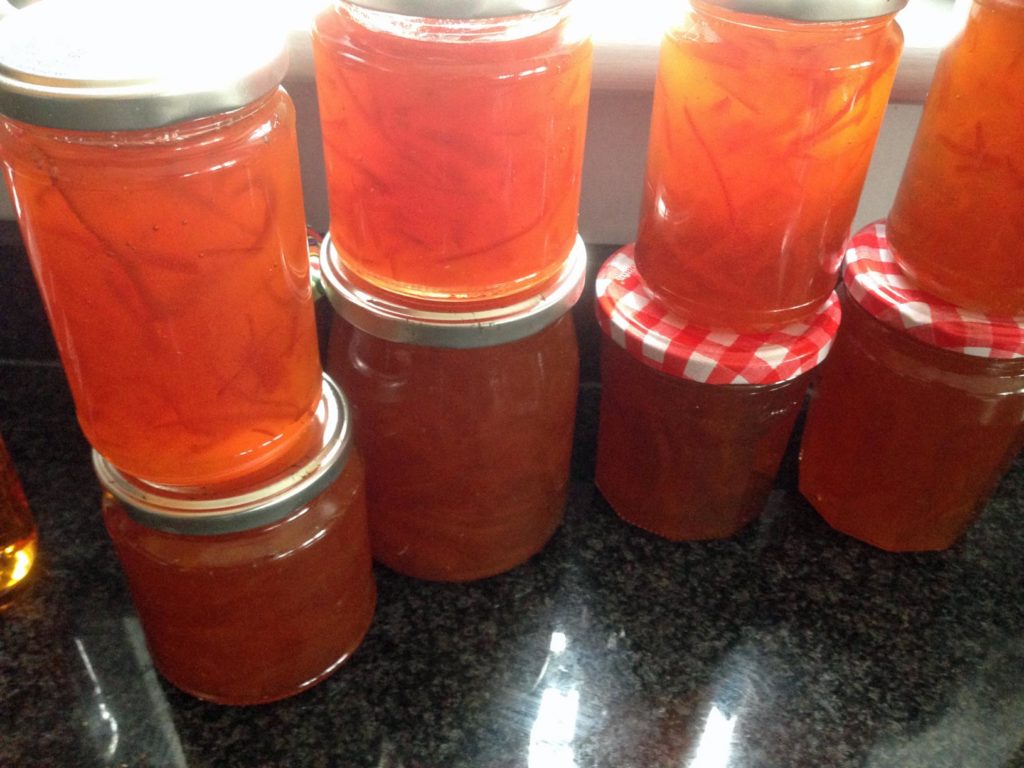 So rather late in the day, the seville oranges arrived and I dug out my most reliable cookbook. Making marmalade is a faff. The faff can be upfront with cutting and slicing, or towards the end. I decided to go for the "whole fruit" method and push the faff towards the end.
1.4kg (3lb) seville oranges washed
juice of 2 lemons
3.4l  (6pints) water
2.7kg (6lb) sugar
150ml (1/4 pt) whisky
Place the whole washed oranges in a saucepan with the water, cover and simmer gently for around 2 hours. It's possible to speed up the process by cooking halved fruit in a microwave with a dash of water, but why bother? After gently cooking your kitchen will have a lovely orange smell that each and every time takes me back to a warm childhood kitchen
After cooking, remove the fruit from the pan and leave to cool. Once cool the faff of scraping out the pith and seed from halves behind but it's relatively straightforward – just squishy. Live the peel.
Put the seeds and pith in a muslim bag, add the lemon juice and boil to extract pectin for 5 mins.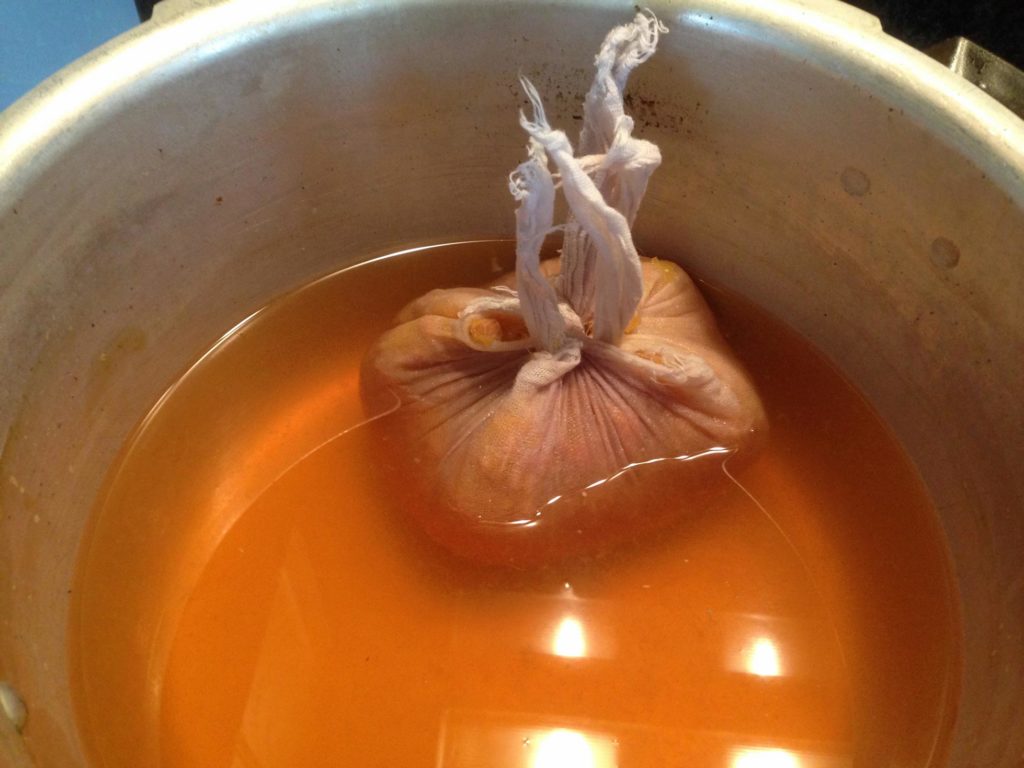 Put the fruits peel into the pan with the liquid discarding the muslin bag. Add the sugar and heat gently until all the sugar has dissolved.
Bring to the boil and boil rapidly for around 15 minutes until the setting point is reached.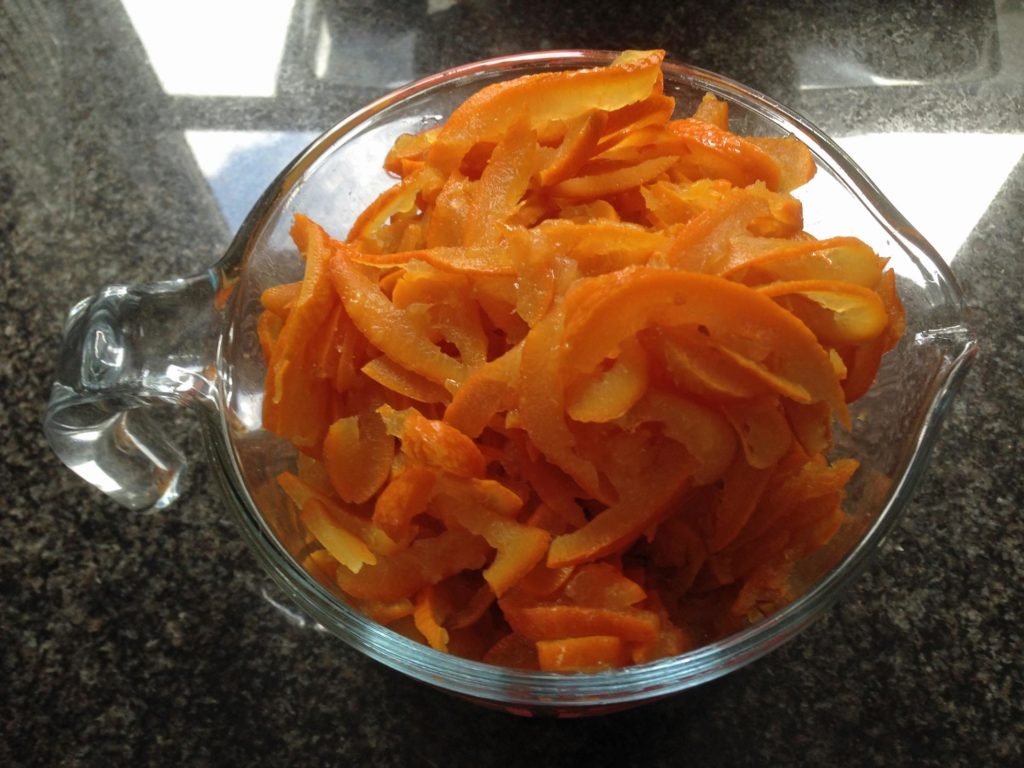 Test for a set – does it wrinkle when dropped onto a cold saucer – and remove any foam from the top. Stir in the whisky and leave to stand for 15 minutes before potting up.