There are a number of ways to go with this, depending on how important the presentation is going to be. The first try-out was with a tomato base, but it could just as easily have been a quiche custard base. I've used filo pastry to make a tart, but it would be equally possible to use shortcrust.
You could also layer the vegetables in the filo to make a strudel. The latter would probably be the most impressive looking, served with the tomato sauce base as a side..
Base Ingredients:
1 tin plum tomatoes, chopped (or fresh equivalent)
1 tsp thyme/oregano
1 onion, chopped
or
150 ml milk
4 eggs
Ricotta
Fry the onion with the herbs. Add garlic if wanted. Add tomatoes and simmer until thickened but not jammy
or
Beat the eggs with the milk. Add enough ricotta to add flavour but leave the custard still pourable onto the vegetables
Ingredients:
1 pack filo pastry (or shortcrust made-up if preferred)
3 aubergines
2 large courgettes
3 large yellow peppers
3 large red peppers
50g butter, melted or olive oil if a vegan dish is preferred (w the filo)
cheddar or similar to top
Slice the aubergine & courgettes thinly (about 2-3mm). Half the peppers and remove pith and seeds. Roast in the oven at 200C for aroubnd 30 minutes (aubergine/courgettes could be griddled if speed important).Allow to cool to a workable temperature and skin the peppers.
Working quickly with the filo, layer a flan dish to create a pastry case.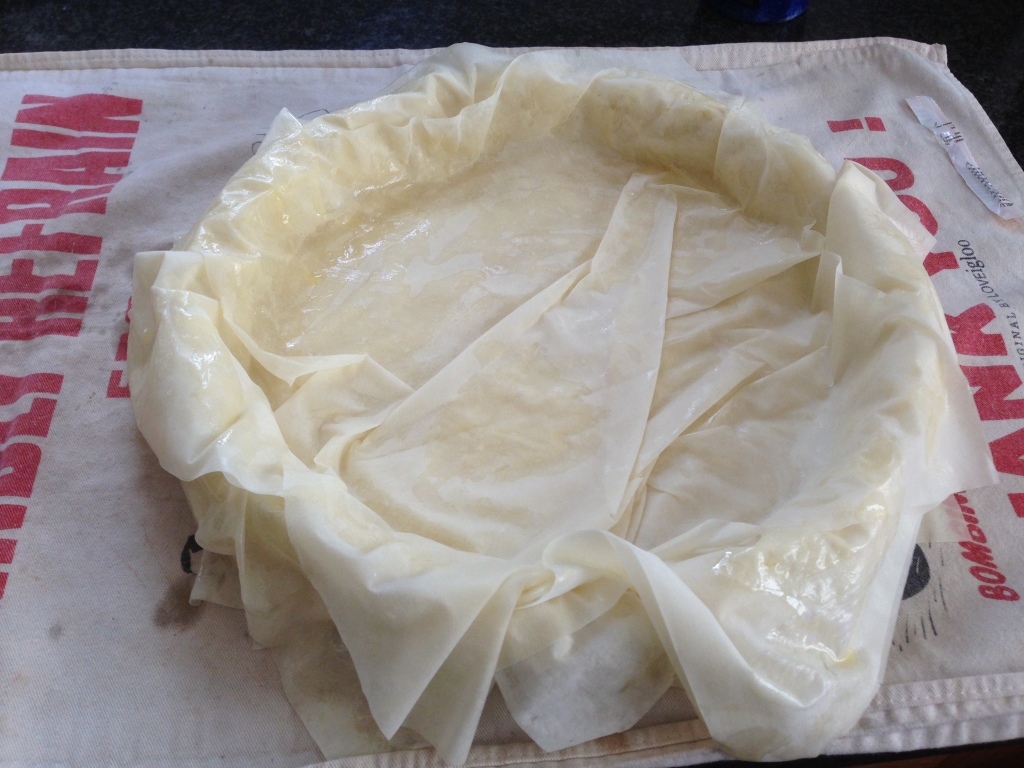 Pack the case with roasted vegetables working in circles from the outside in towards the middle.
Fill in the gaps with either the tomato sauce or the cheesy custard and top with cheddar.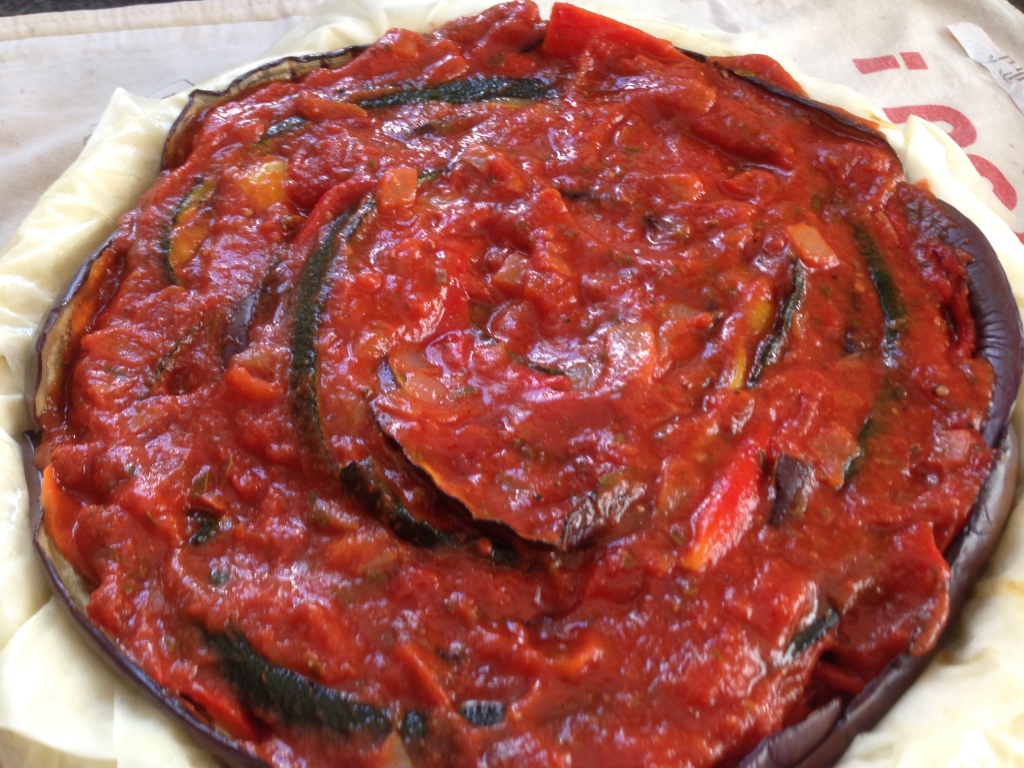 Bake in the oven at 200C for 15 mins. Check and lower temperature to 180B if browning too quickly else cook until set for a total of about 30 minutes.