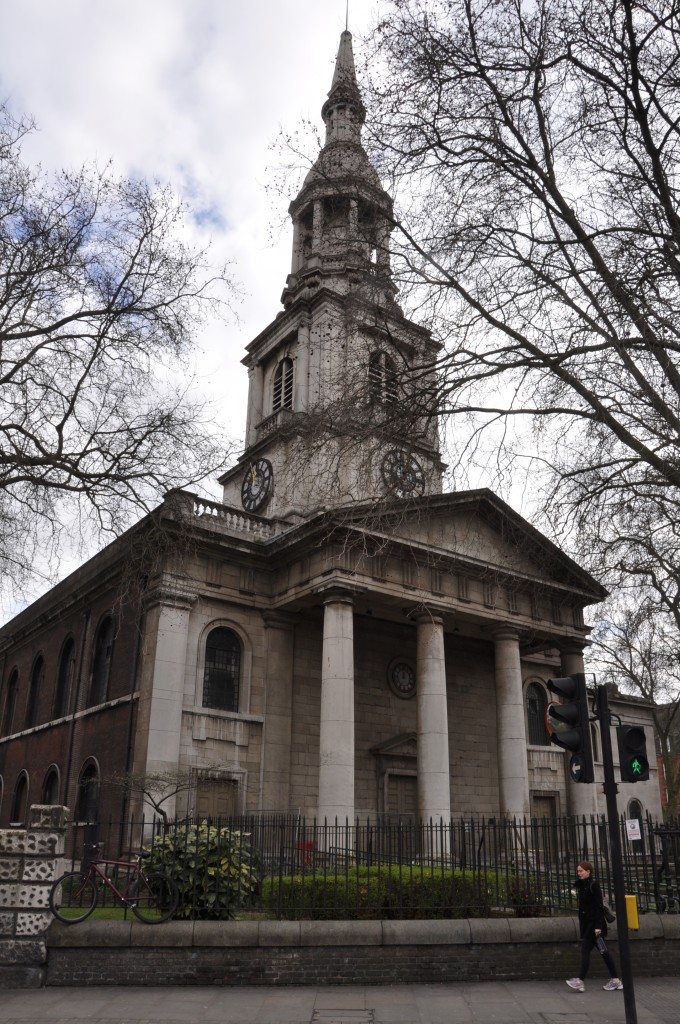 Shoreditch is a funny part of London, one where the rich and the poor are all pushed up against each other.
There has been a church here for a long time, originally built in Anglo-Saxon times, rebuilt for the Normans collapsed in the 18th century and rebuilt to the current plan. The Victorians trashed the church, removing the galleries and causing considerable structural damage. It was closed for a couple of years in the 1990s and rebuilt to its current state.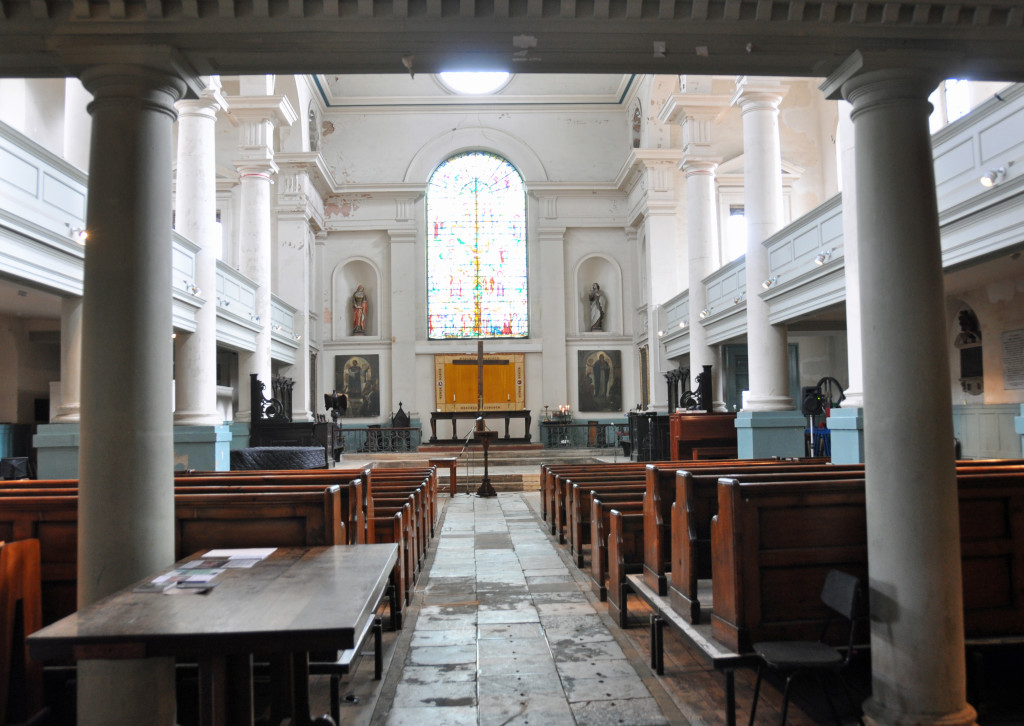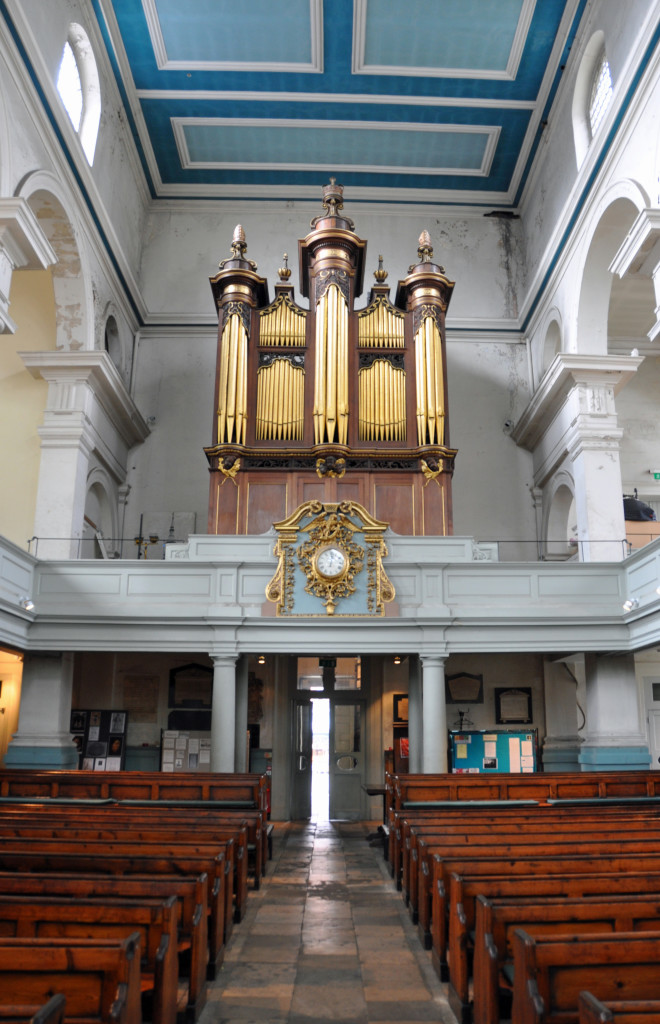 St Leonard's is the parish church, found on the high street and still waiting to make it rich. The congregation is small, but rather keen as witnesed by the restoration work on the roof, and on the frontage.
Just outside the City of London, Shoreditch has been colonised by repeated waves of immigrants and now by urban hipsters in their 20-30s pushed out by house prices into this fairly grimy urban area. The current community is incredibly diverse, with a large Bengali community living in the estates to the east, mixing with the newly rich from the City and from world of art and fashion.
It makes for a strange mix of fashonistas hunting down their flowers at Colombia Street market and playing with their kids down at the swings with families from social housing perhaps wondering just when they'll be able to cash in on their council flat and move out to somewhere a bit bigger, a bit greener.
As well as the church, the townhall has a rather fine facade, almost entirely outdone by the very entertaining graffitti.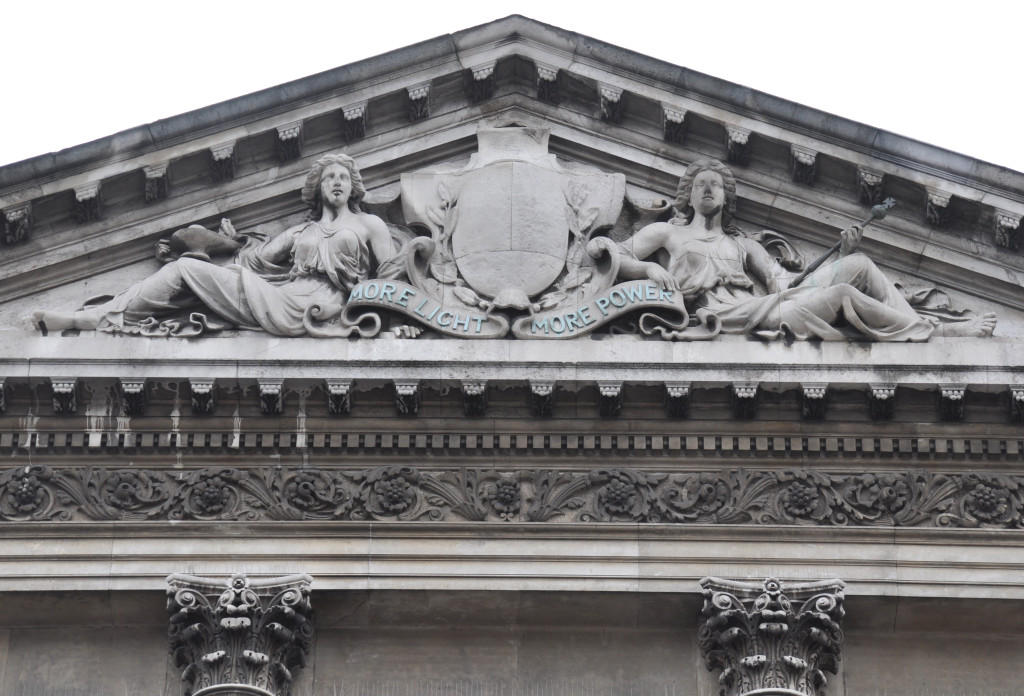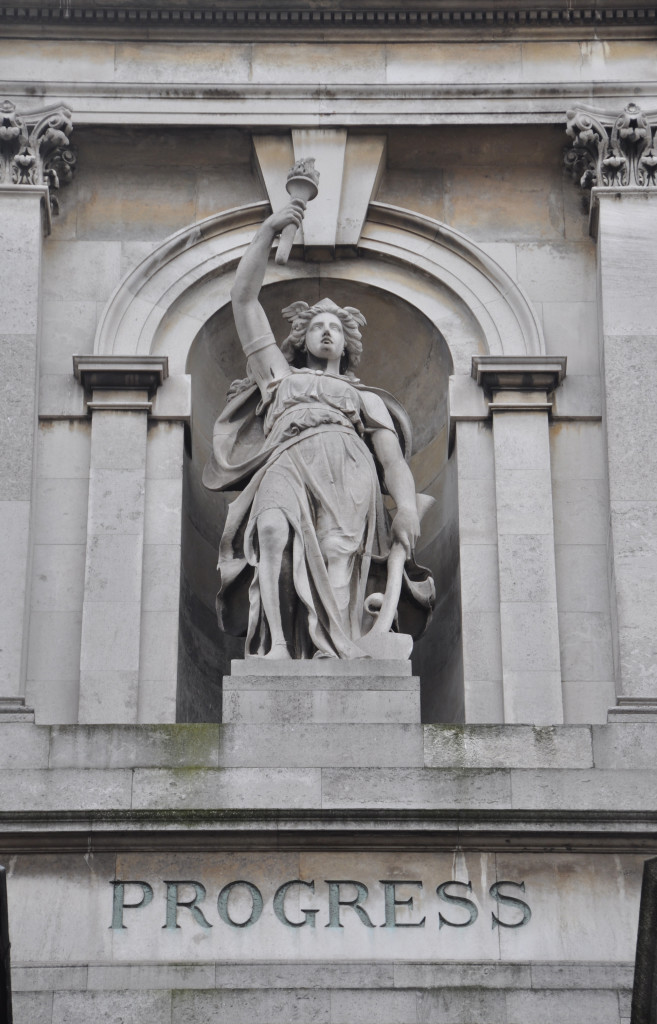 The area is so bang on trend that even the advertising has been given a graffitti style edge.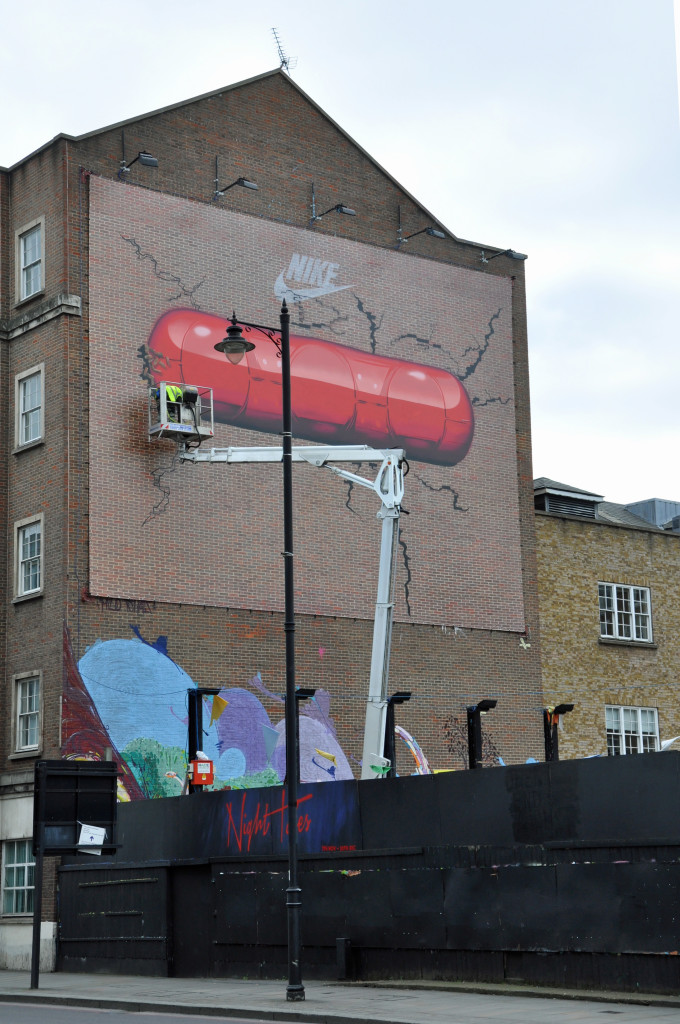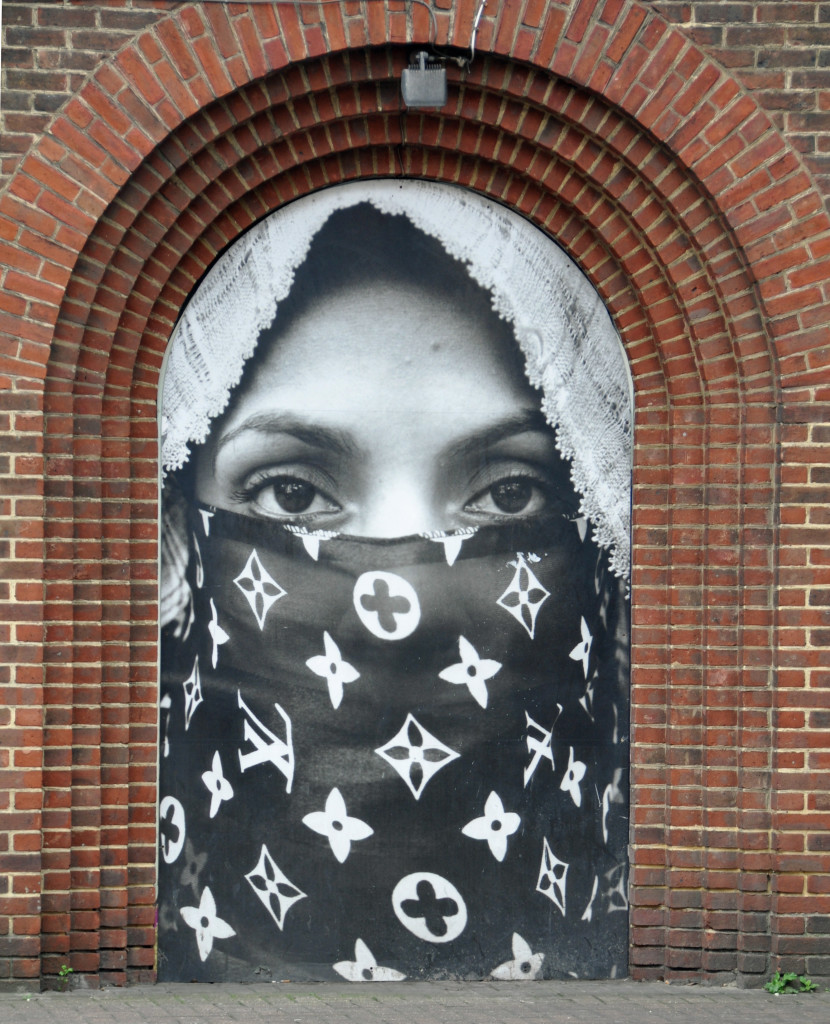 Whoever the artists might be, they seem to take themselves very seriously.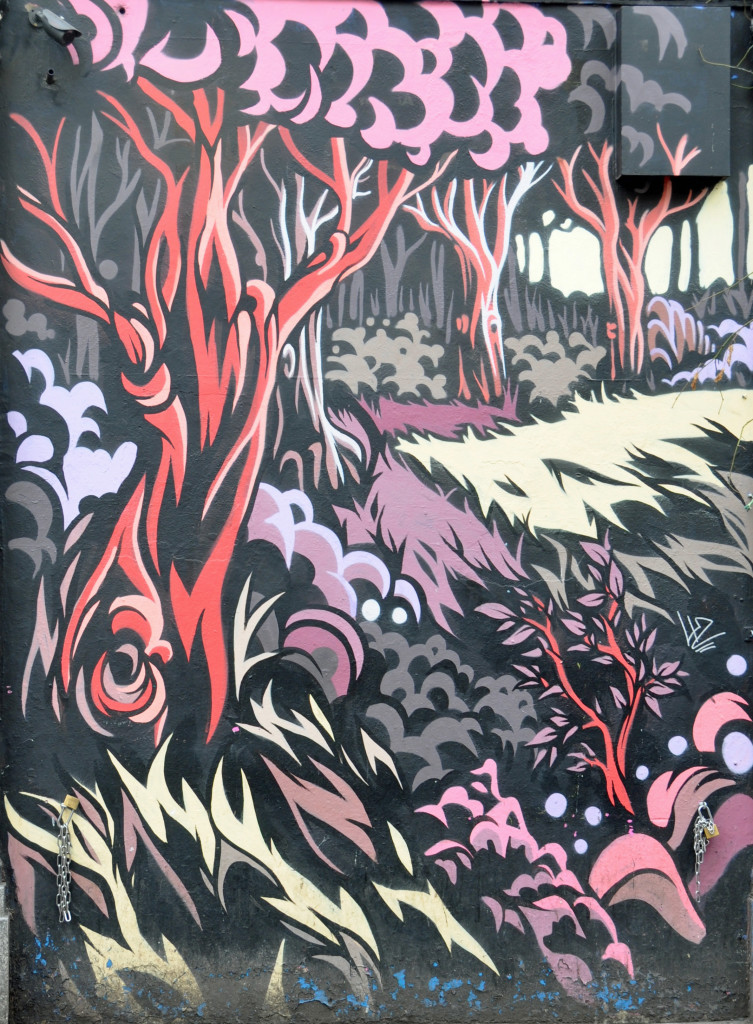 And in the background to all of the street scenes, the towering City with it's banks and businesses.
After a stroll around and a chat with the warden, we made our way over to the flower market rather late in the day. The flowers were still there but so too were the crowds.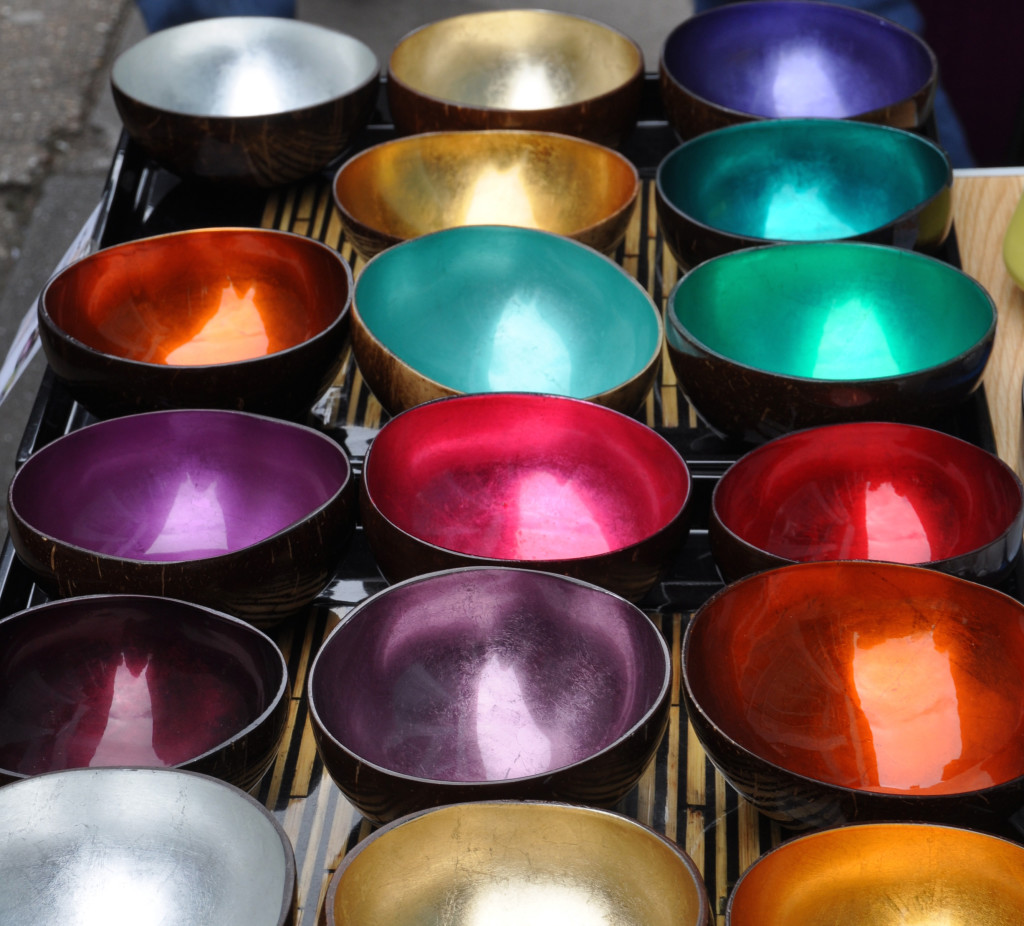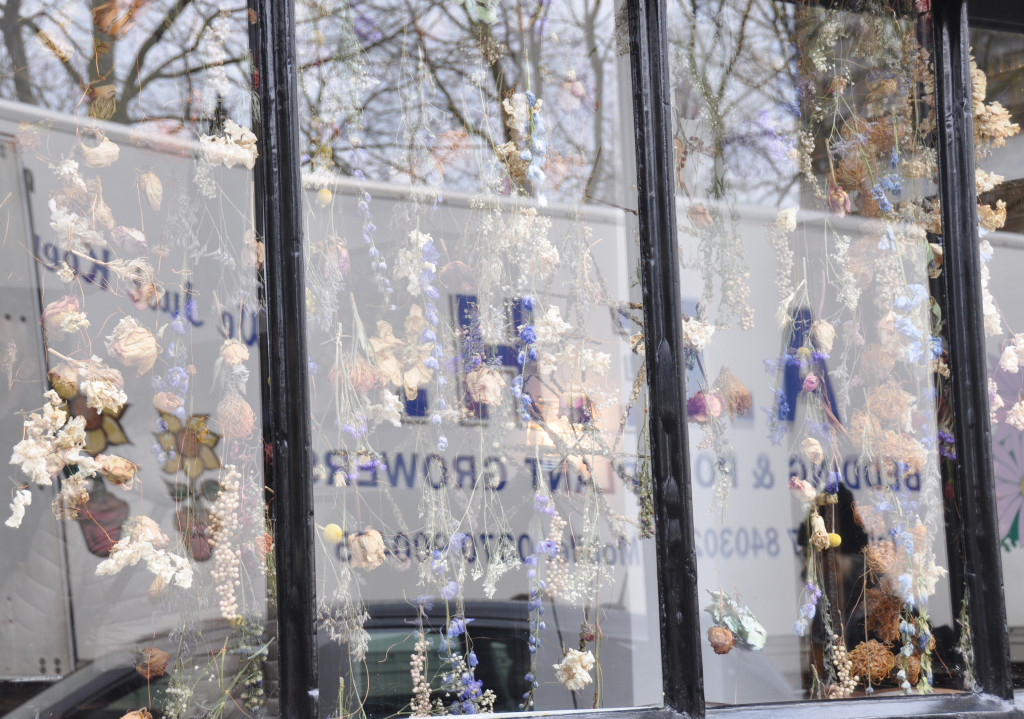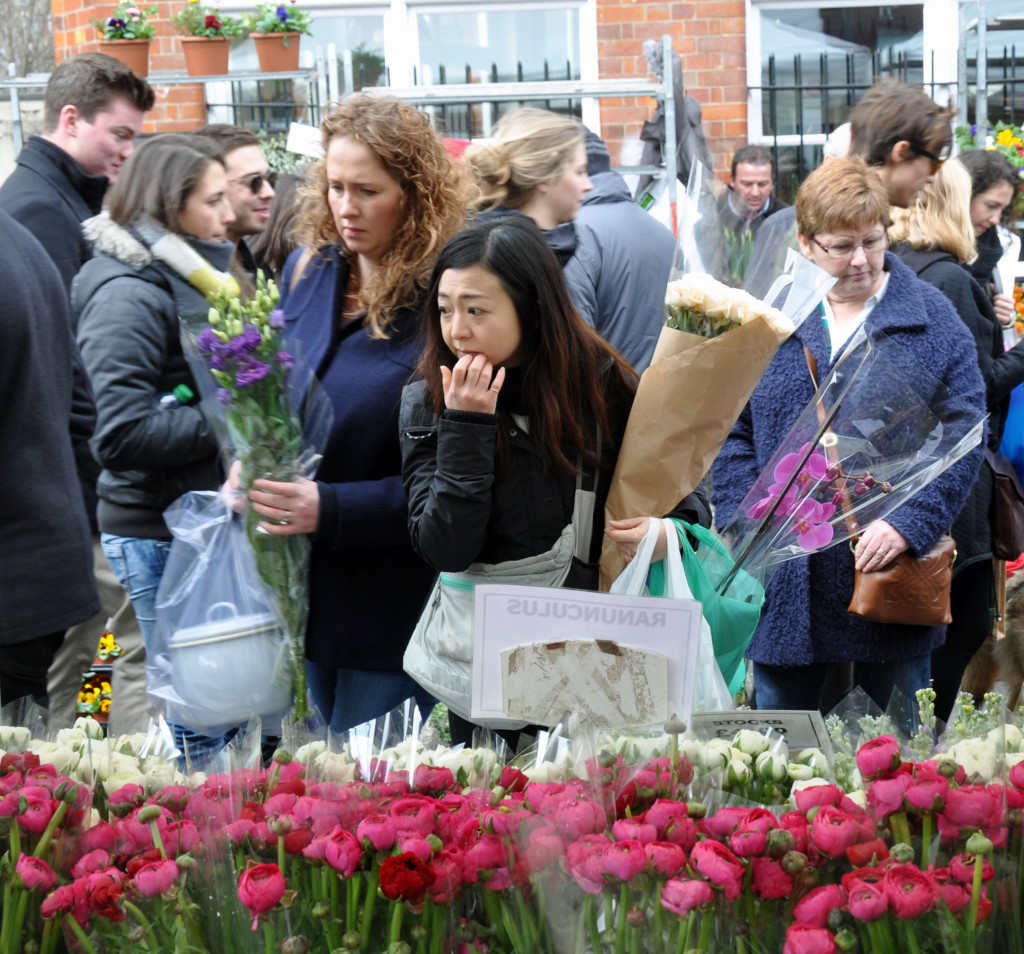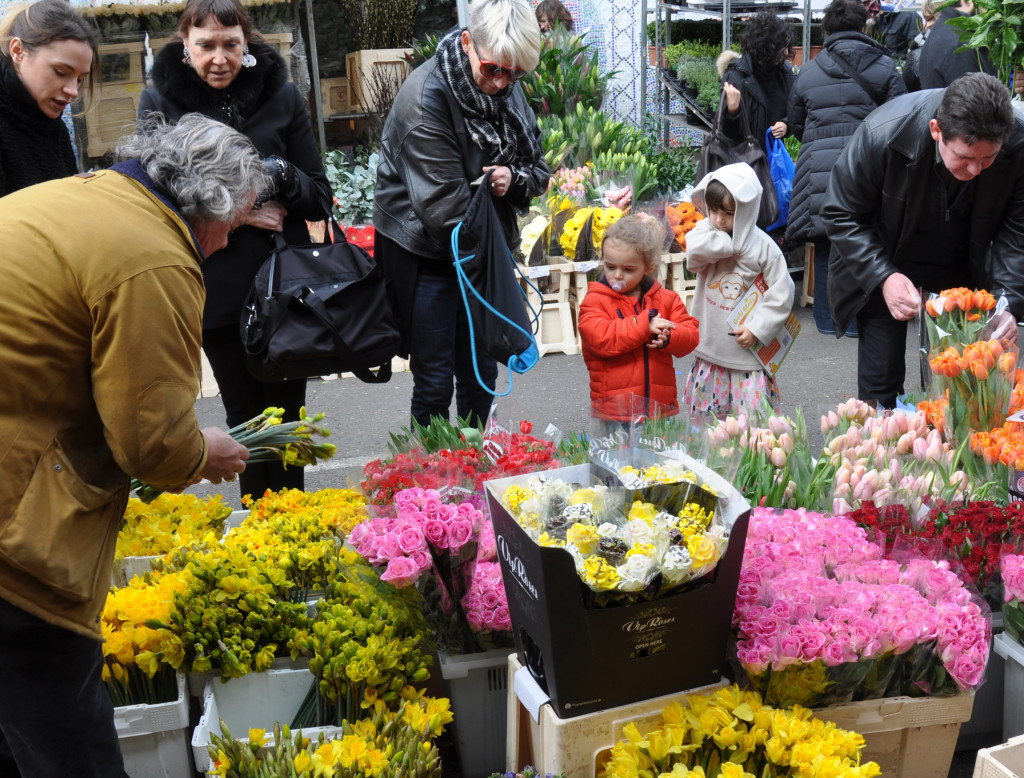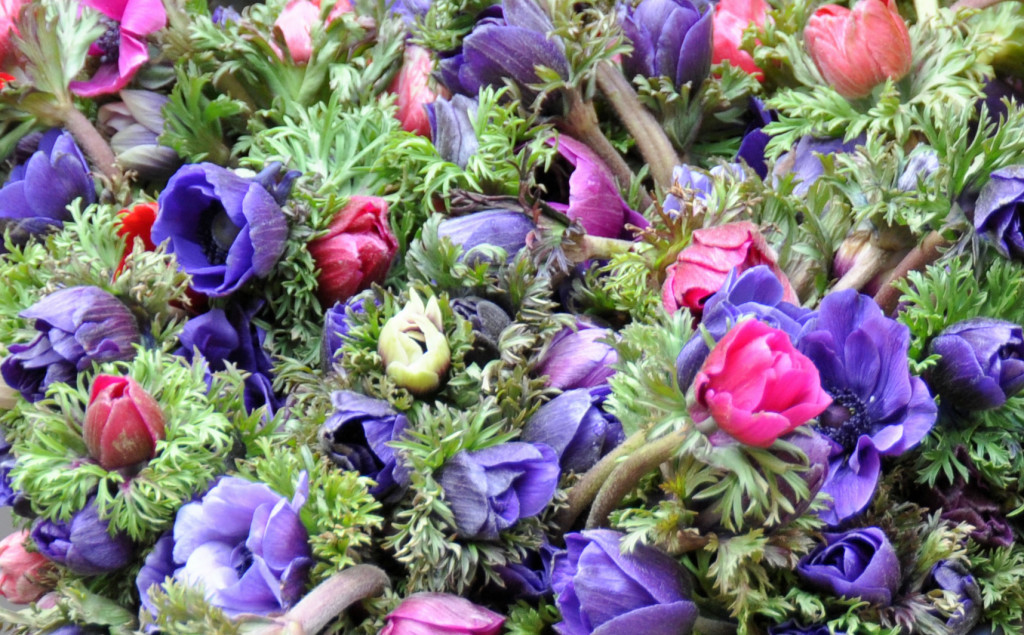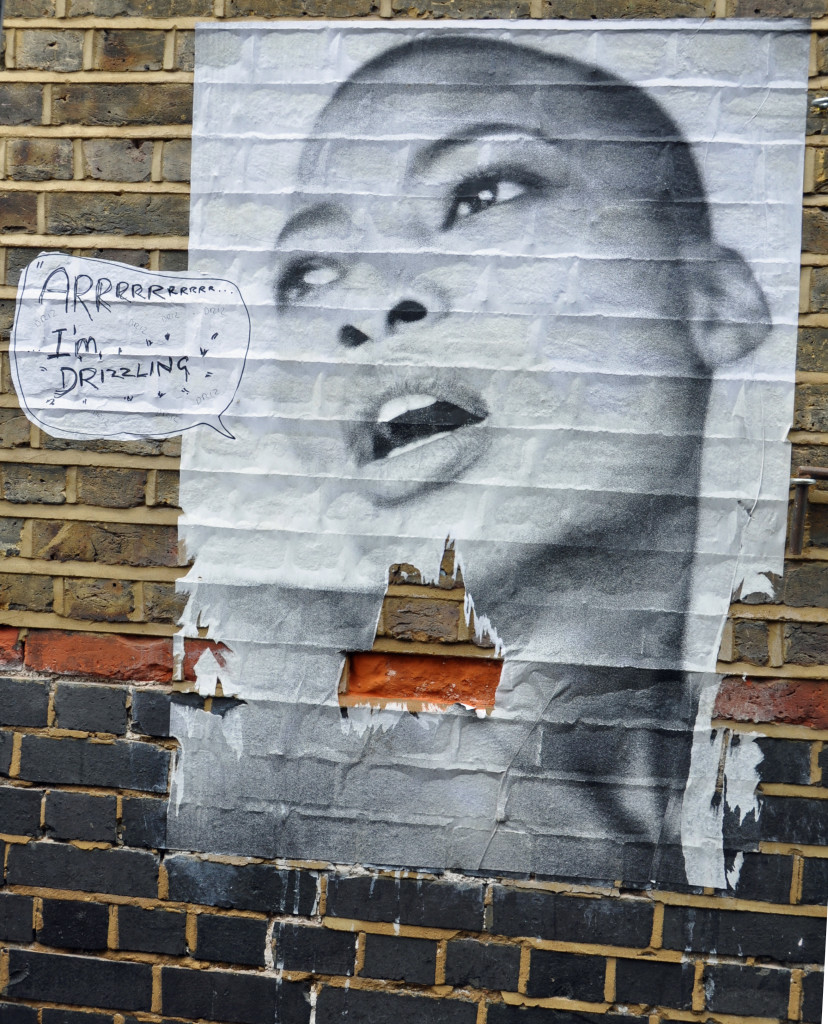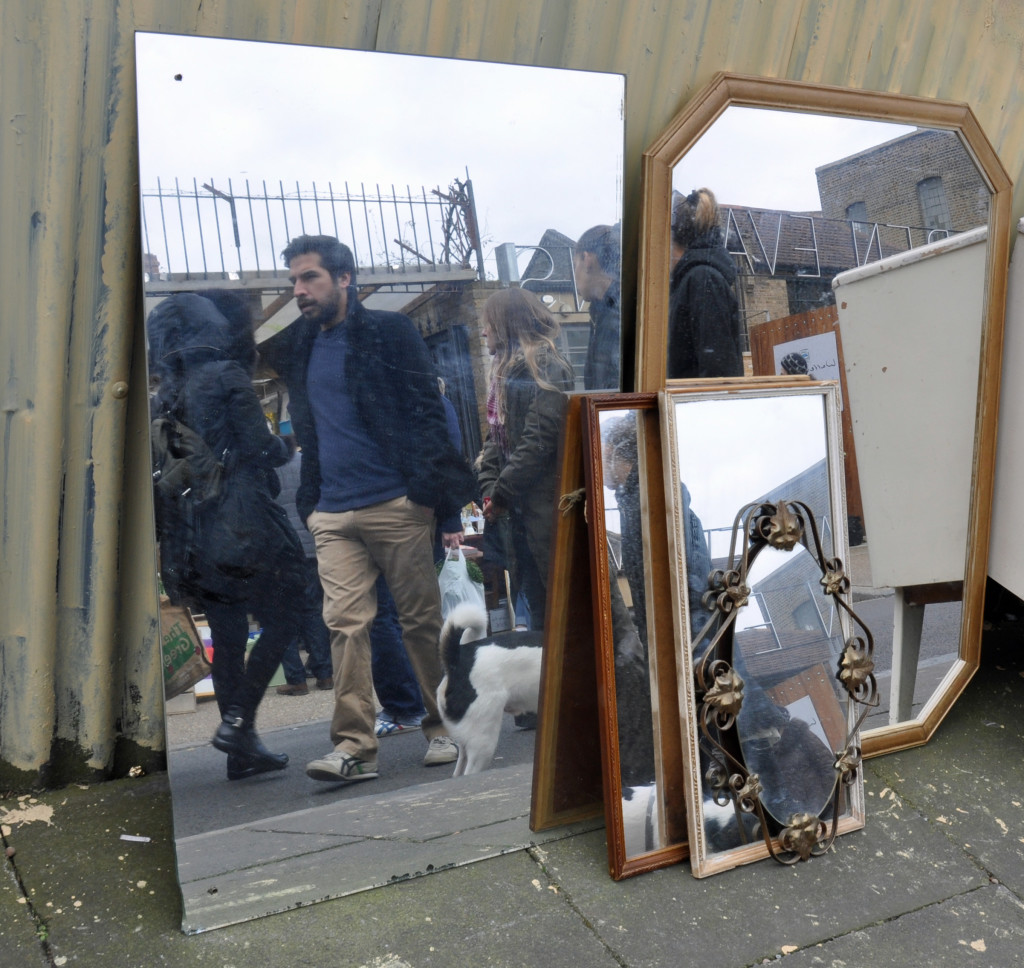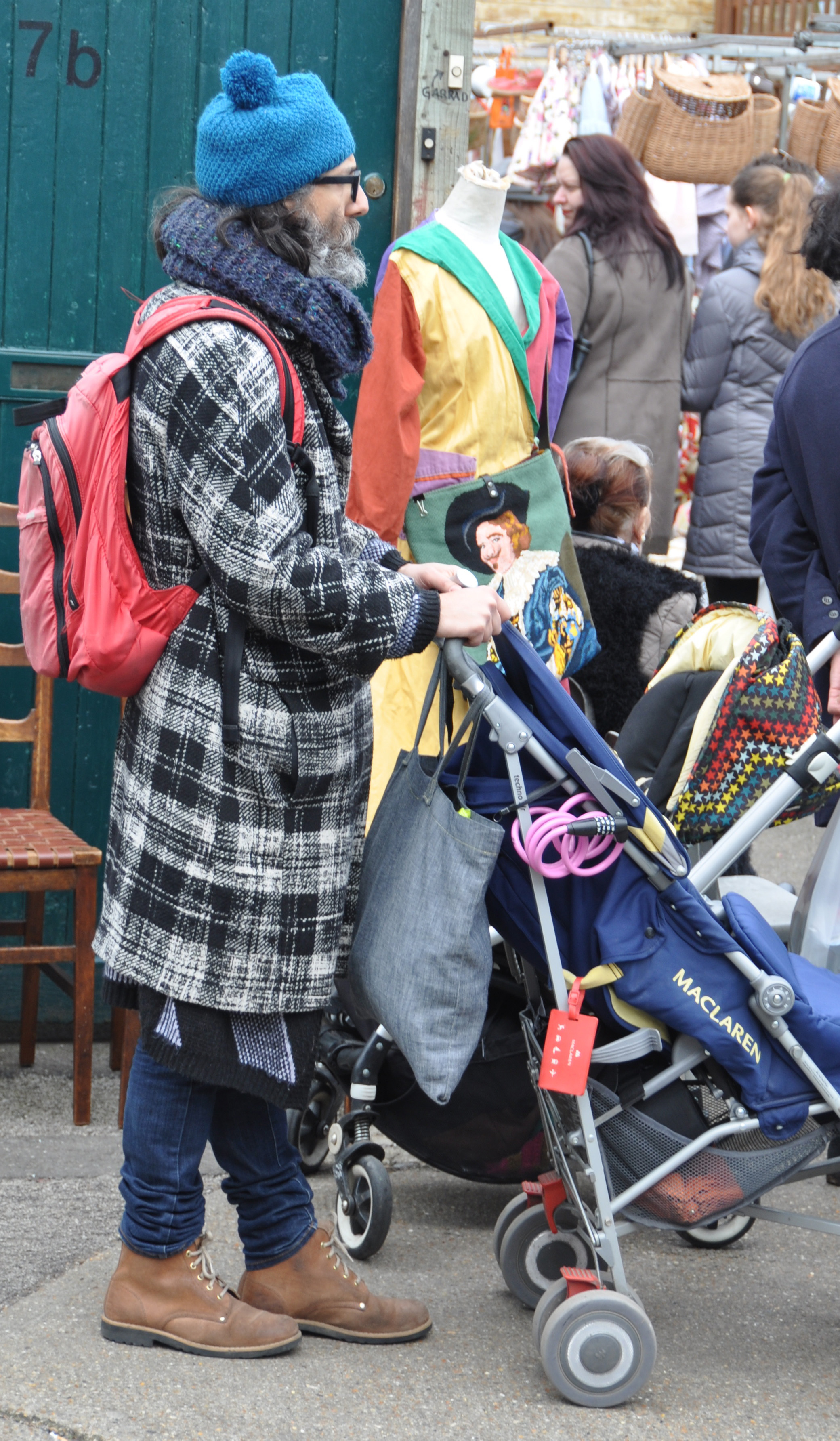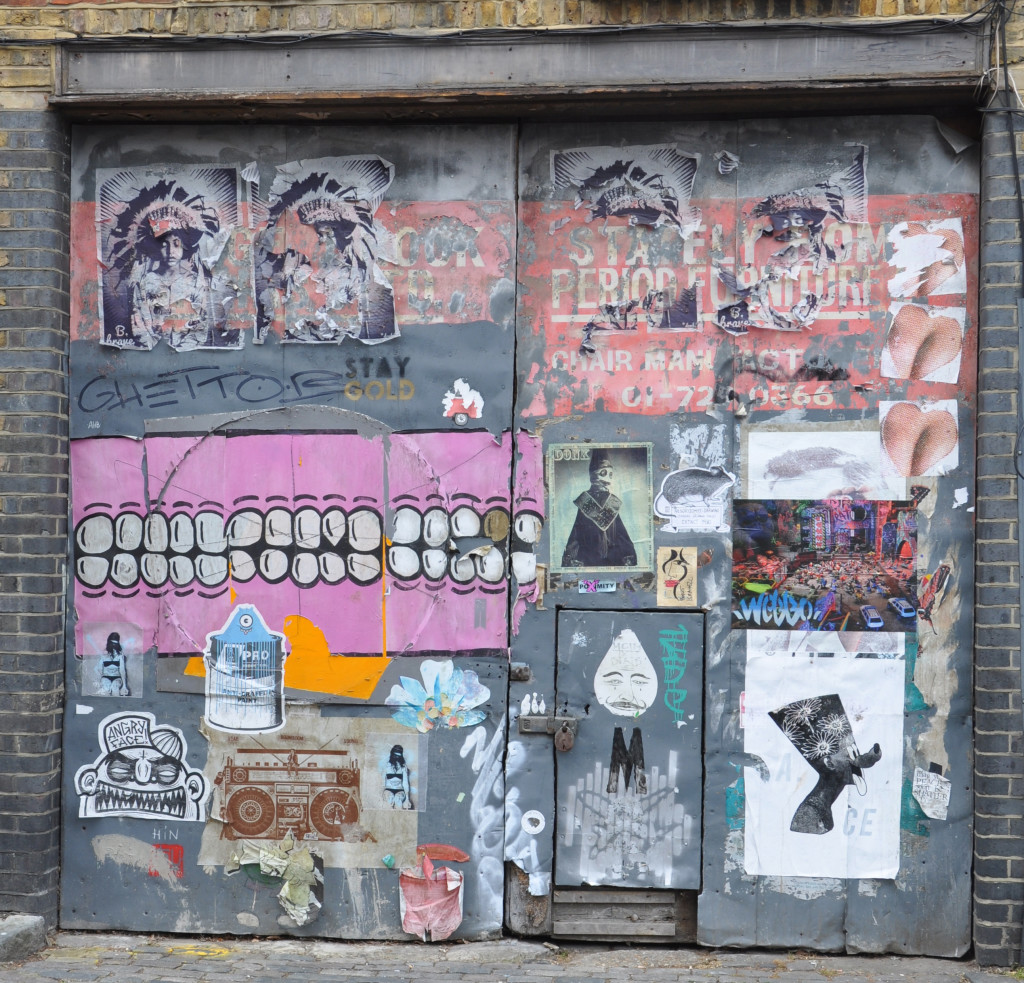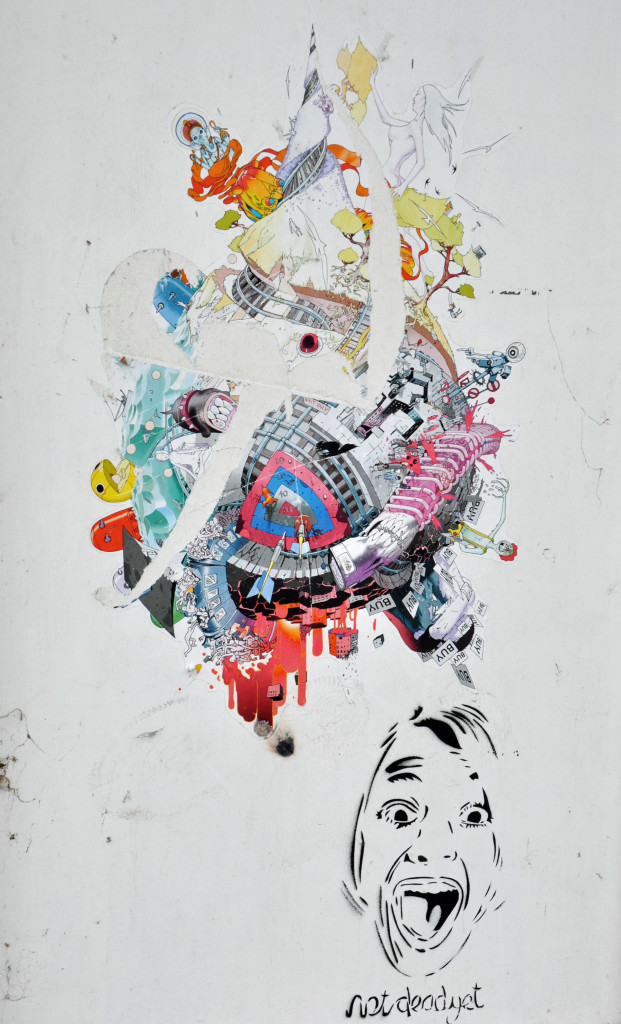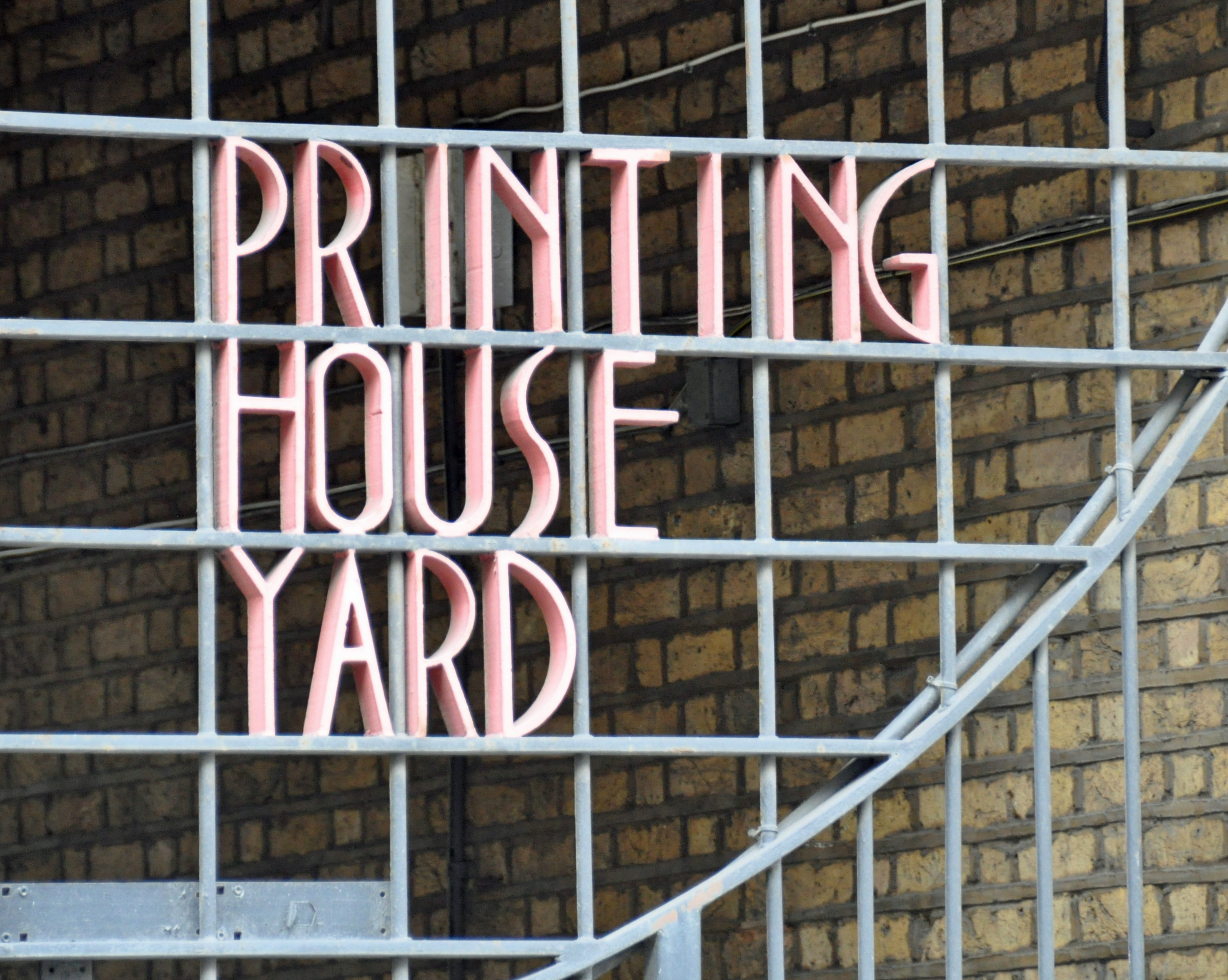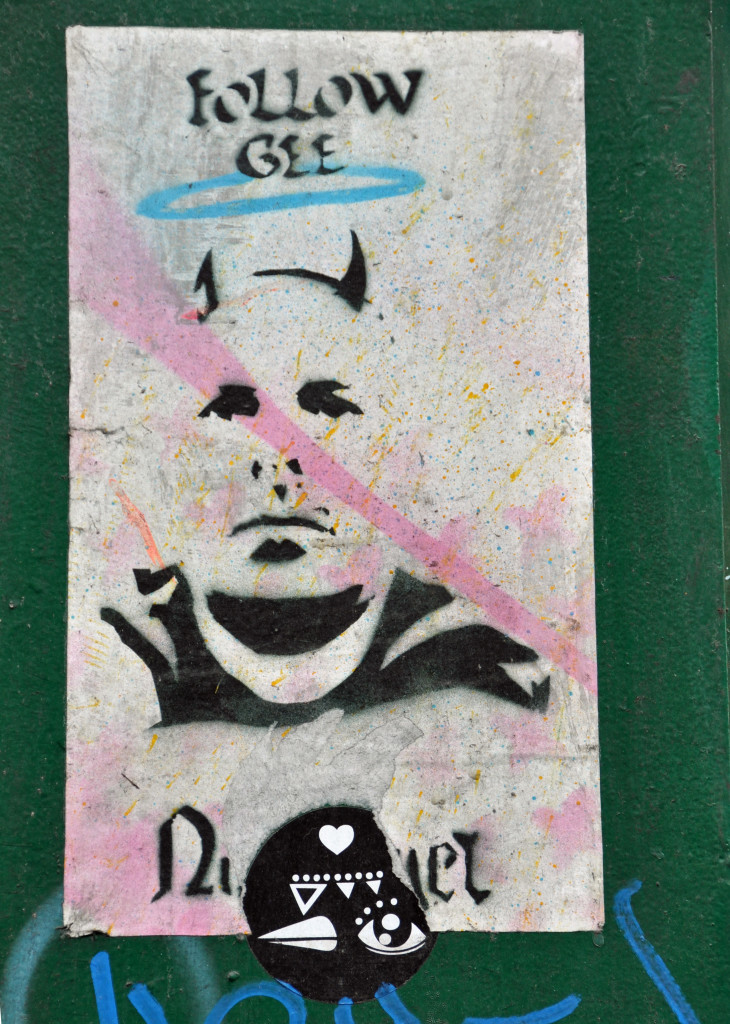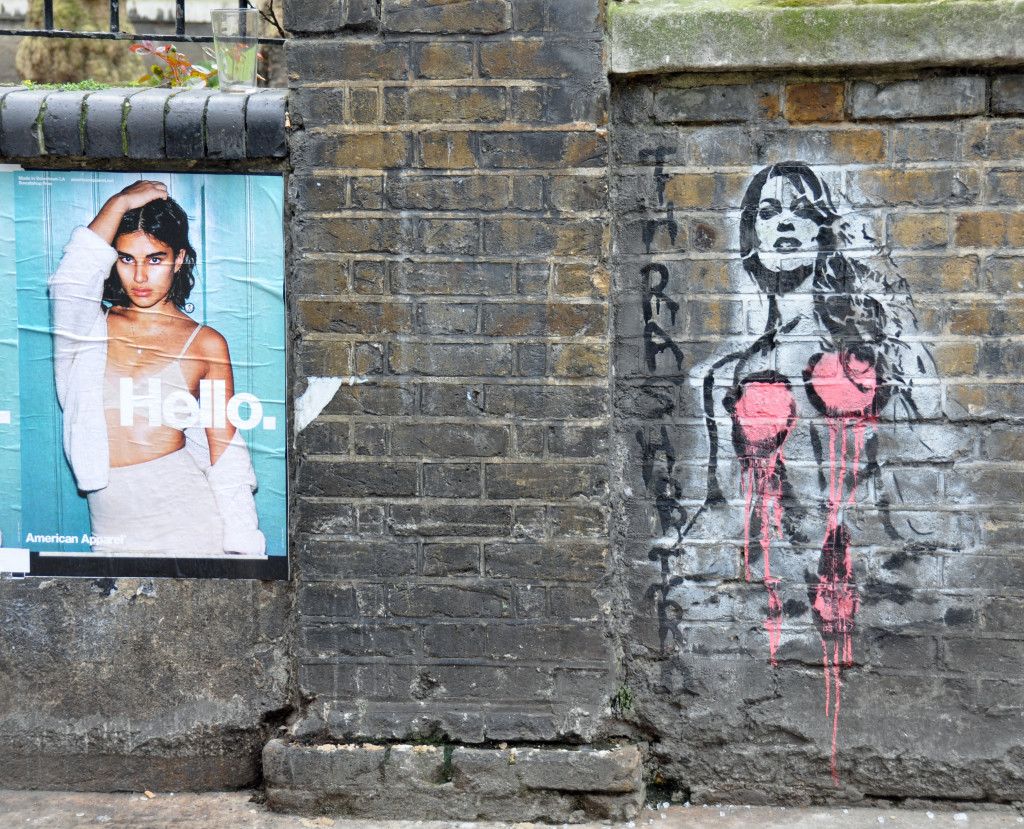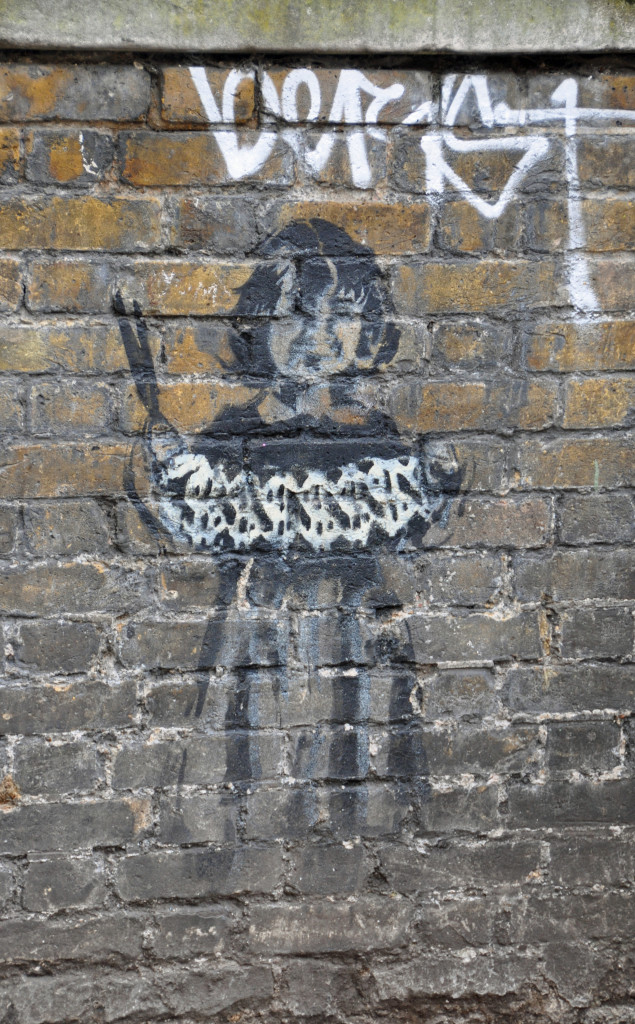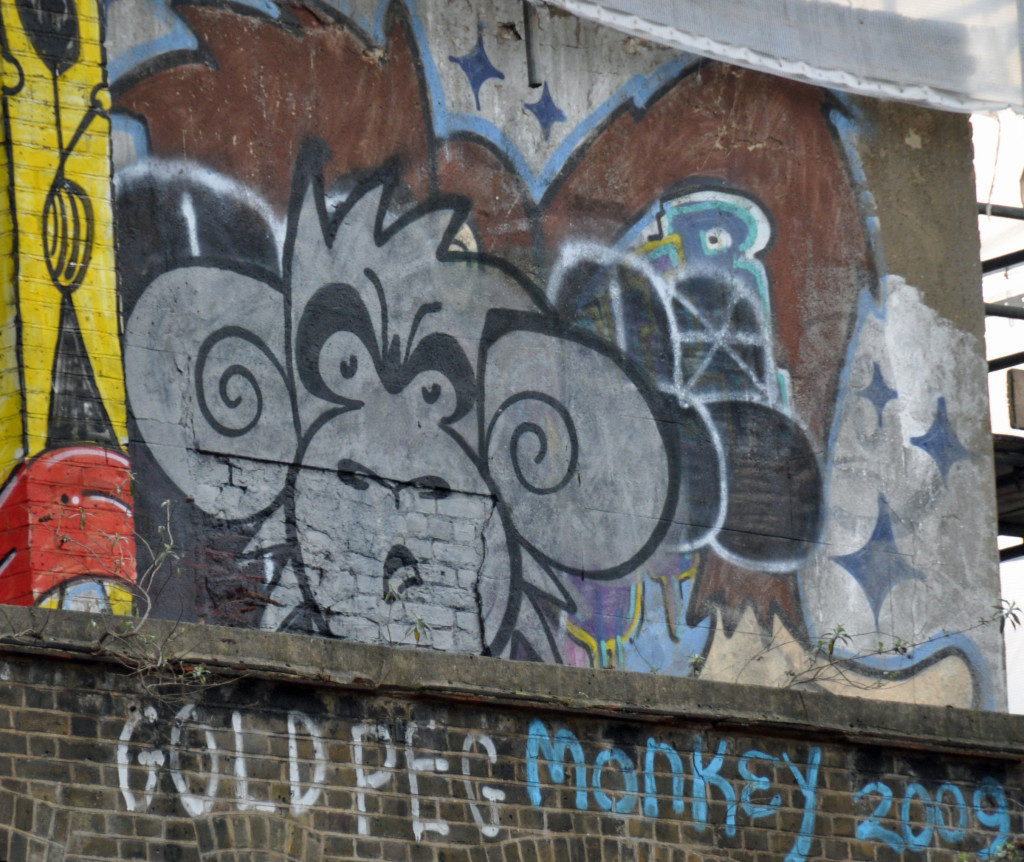 Fun for people watching but too busy to stop for lunch – we moved on towards Brick Lane.