Tate Modern are holding an exhibition featuring Sonia Delauney, the first UK retrospective exploring her artwork, fashion, textiles, costume, set design, architecture and advertising and all spread across 12 rooms.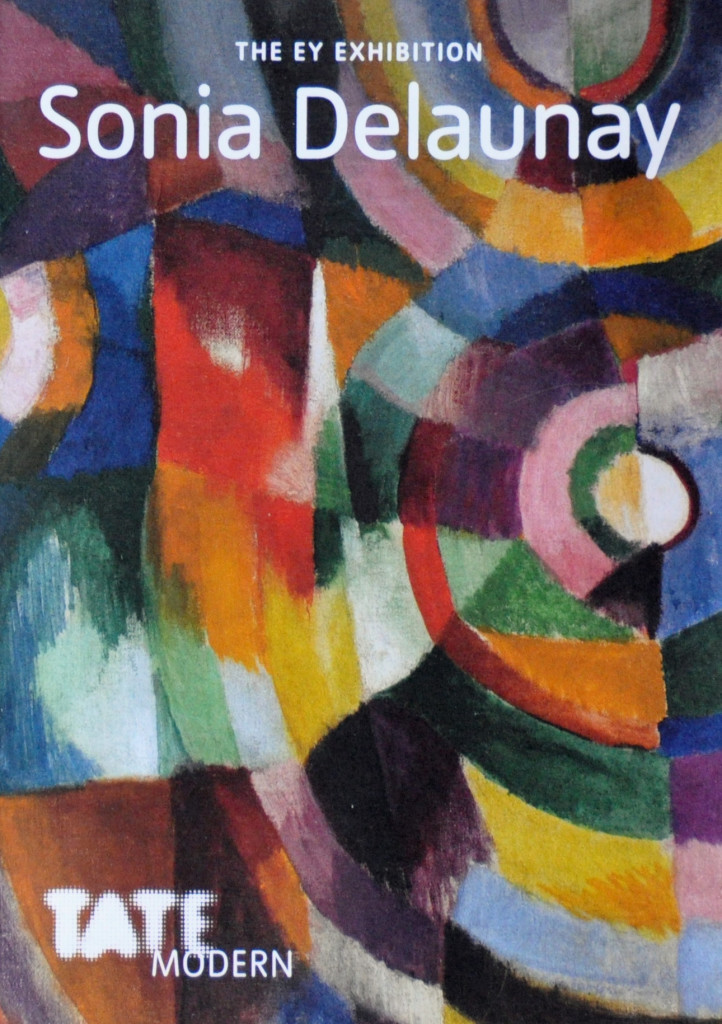 What it doesn't include, at least directly, is any work by her husband Robert Delauney, making it very difficult to grasp the boundaries and overlaps between their work and styles which were frequently collabarative. I can understand why they've left him out – for fear of confusing the audience – but it leaves a large part of her art unexplained.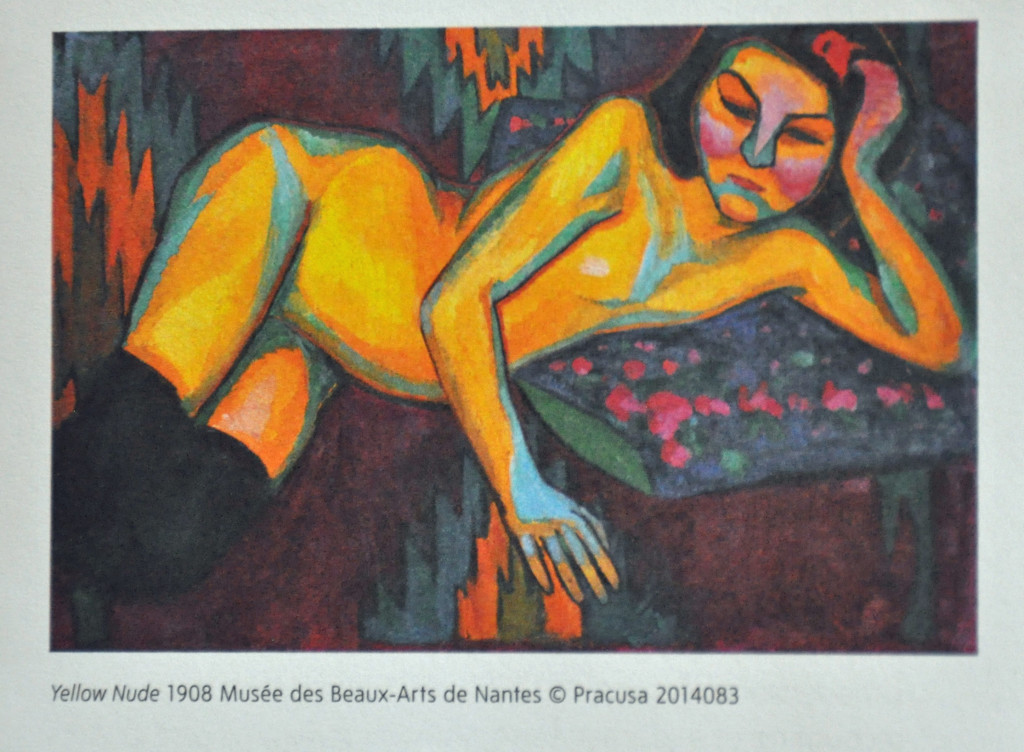 Her style moves from figurative through to abstraction and with the ebirth of her first son, from traditional art into textiles and practical furnishings.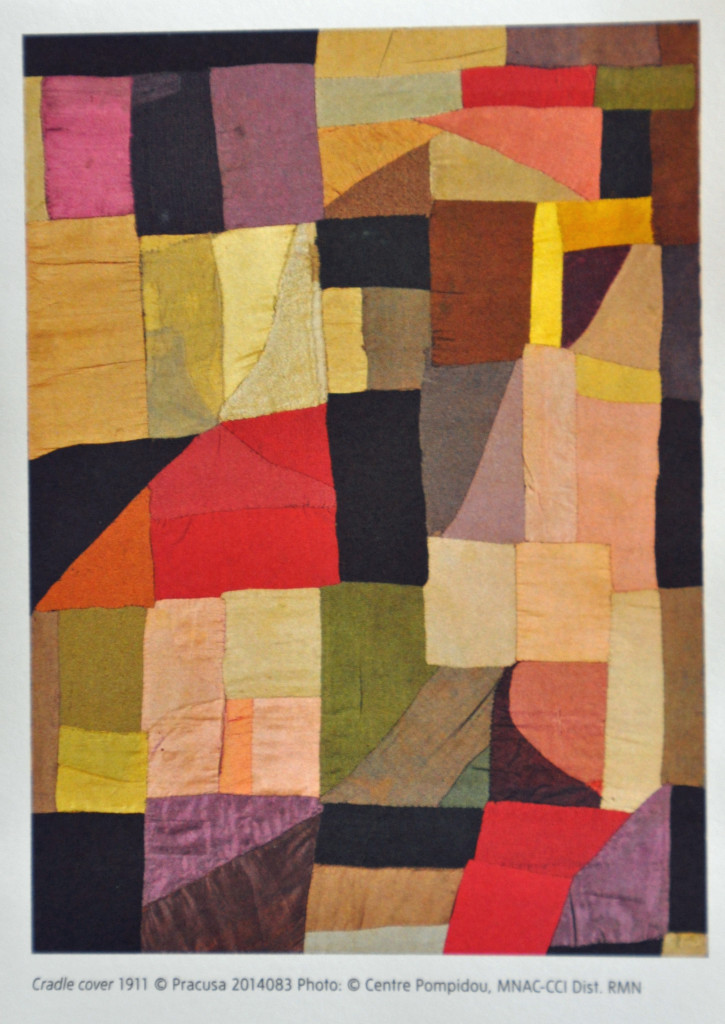 Her art responded to the modern world, notably in the form of electric lights (Electric Prisms series) and the tango craze which she responded to with paintings half way between figurative and abstract. She worked on billboard projects for luxury brands such as Zenith.
Her commercial work expanded, their French apartment post WWI becoming a boutique, a workshop and fitting room for customers as well as their home. She designed costumes for the theatre, costumes and sets for the film serial Le P'tit Parigot (1926).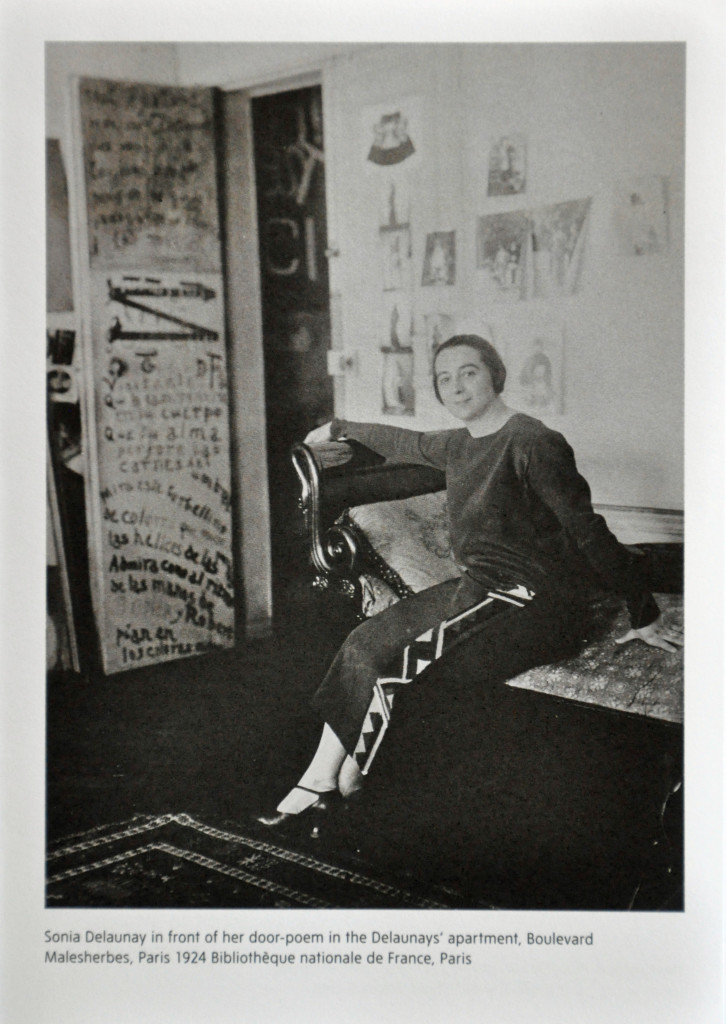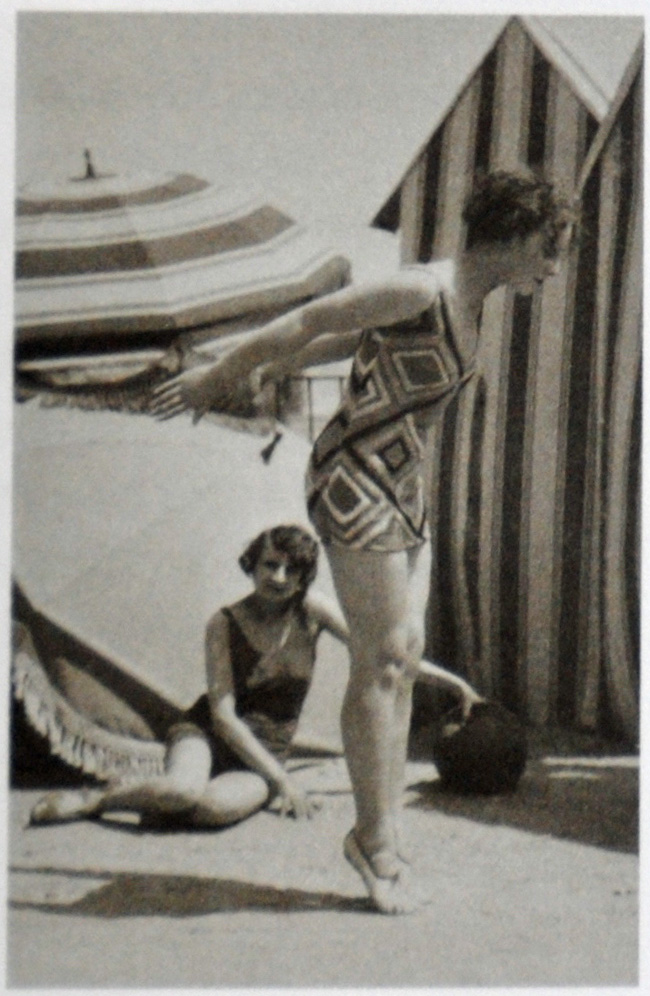 After the crash of 1929 she closed her business though she continued to take commissions. The couple were part of the geometric abstract camp.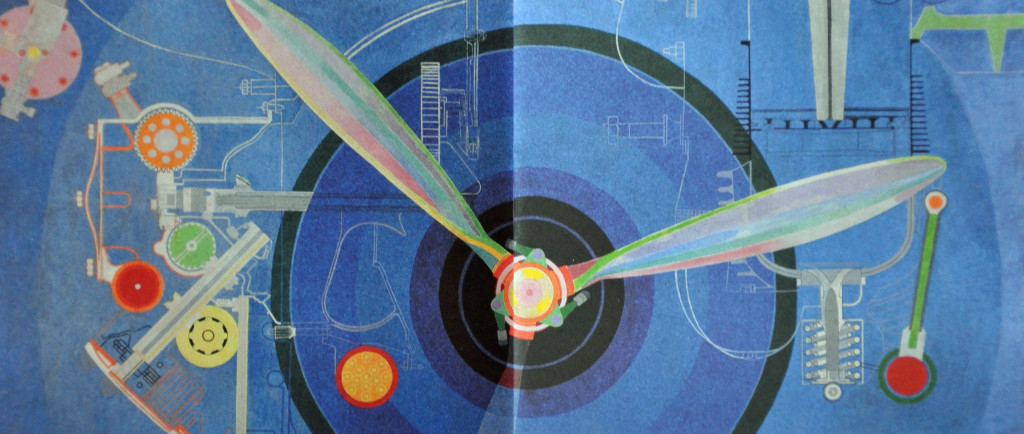 With Robert's death in 1941 she went to stay with artist friends Jean Aro and Sophie Tauber in Grasse to sit out WWII, returning to Paris in 1945.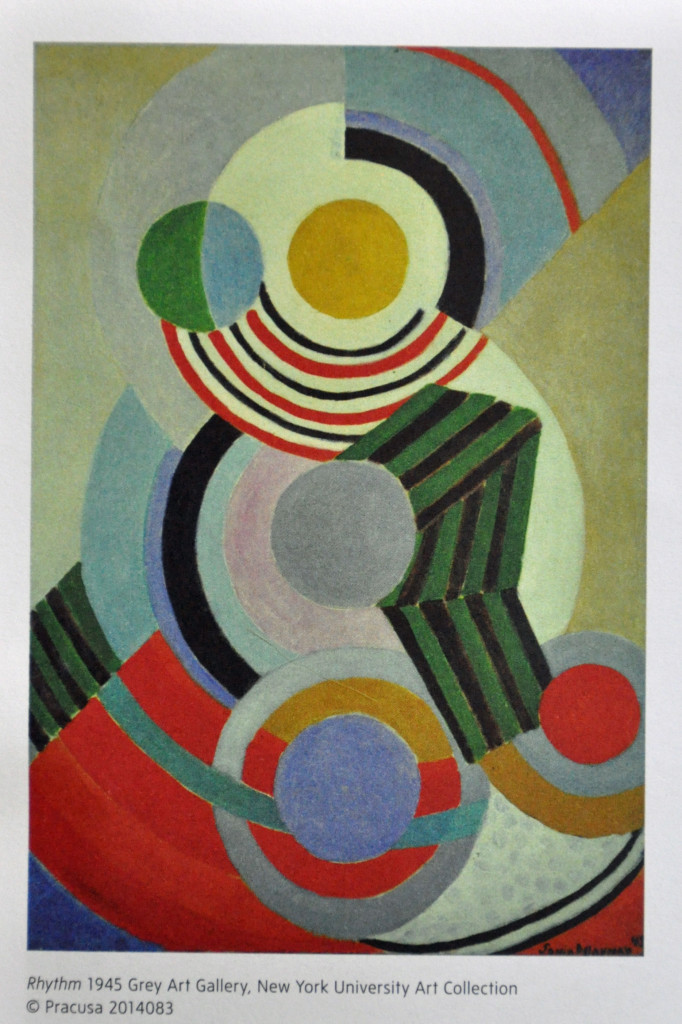 In the 1950s she moved into gouache with a new energy, often in a smaller format where she could experiment with shape. Her Later years werecharacterised by large format creations and smaller formats in series. She illustrated a number of books of poetry, blurring the lines between abstract art and literature.