Jaipur was our last stop on a very rushed trip around the Golden Triangle in Northern India.The journey there was as mad as any driving in India, surrounded by lorries continually beeping their horns whilst performing death defying manouvres.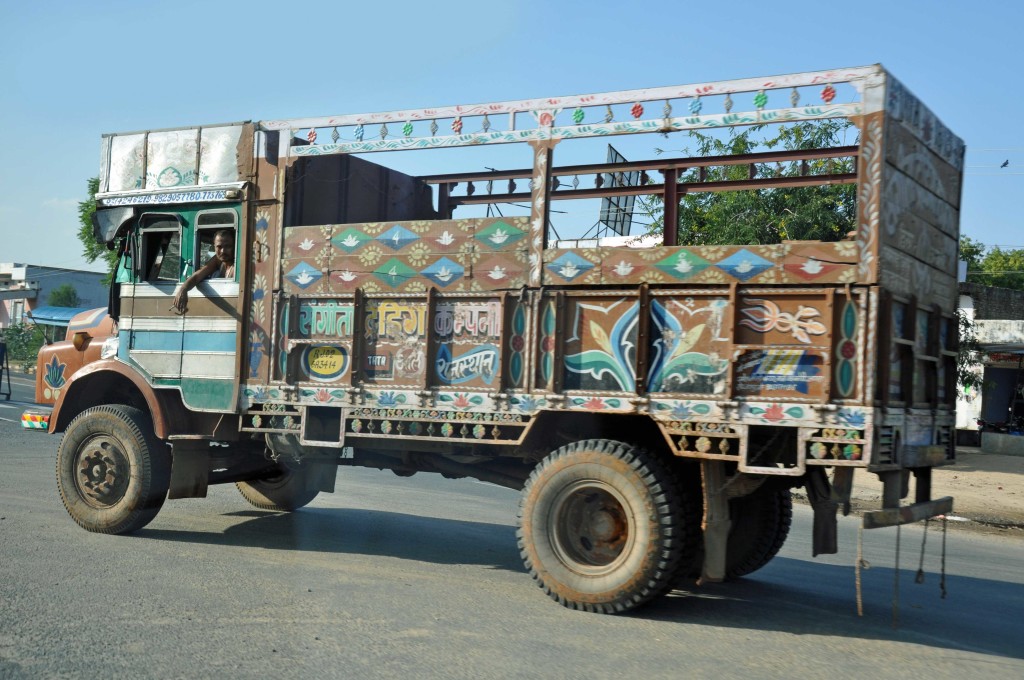 And once there, we suffered the usual detours into shops and factories designed to part us from our cash.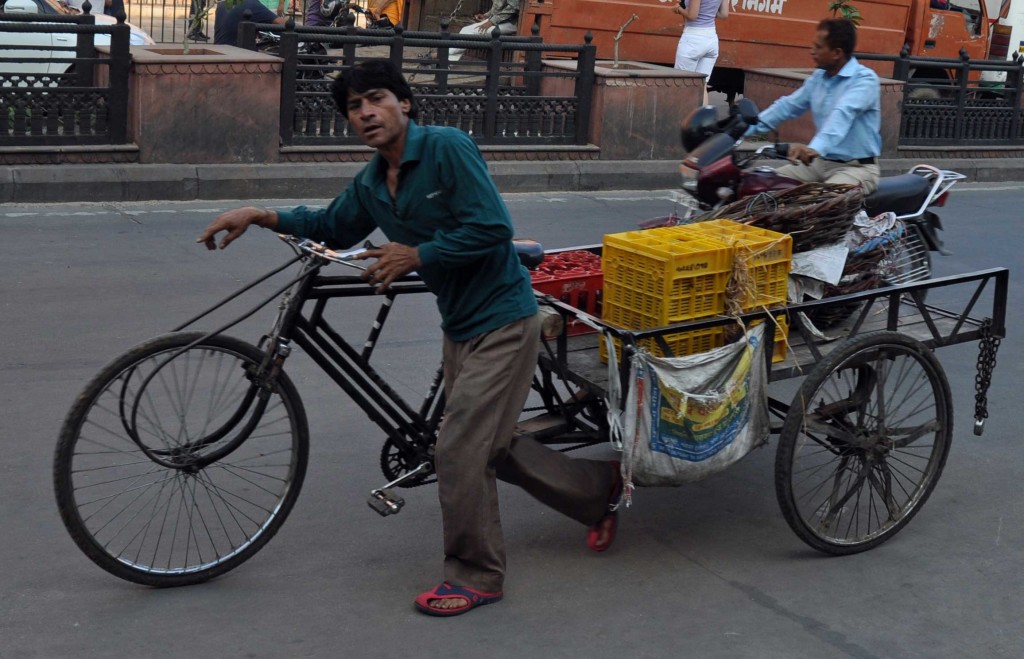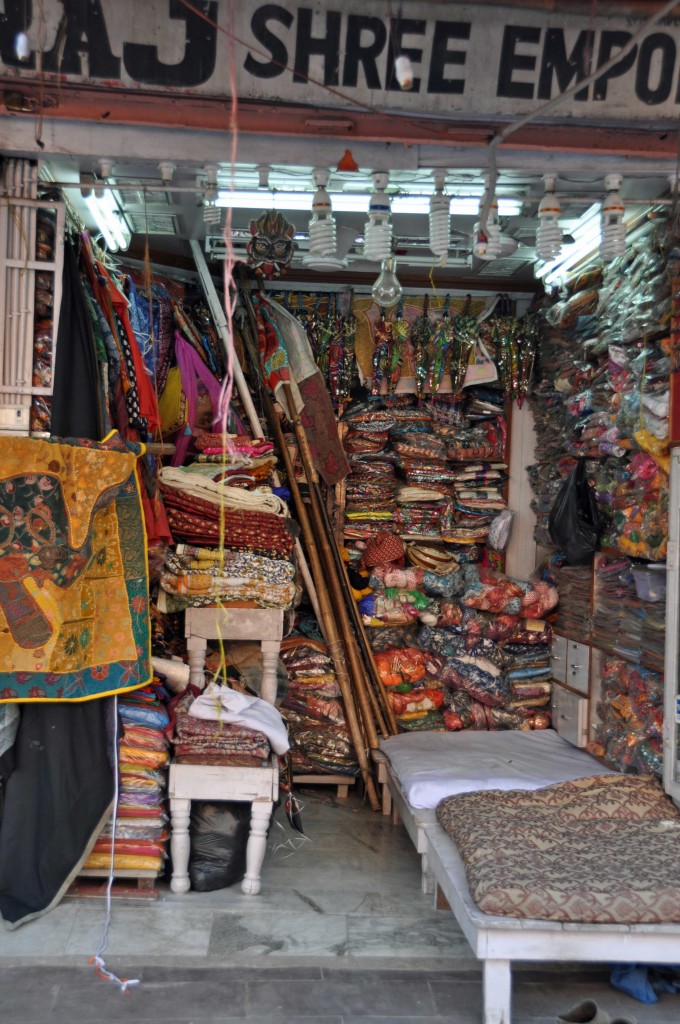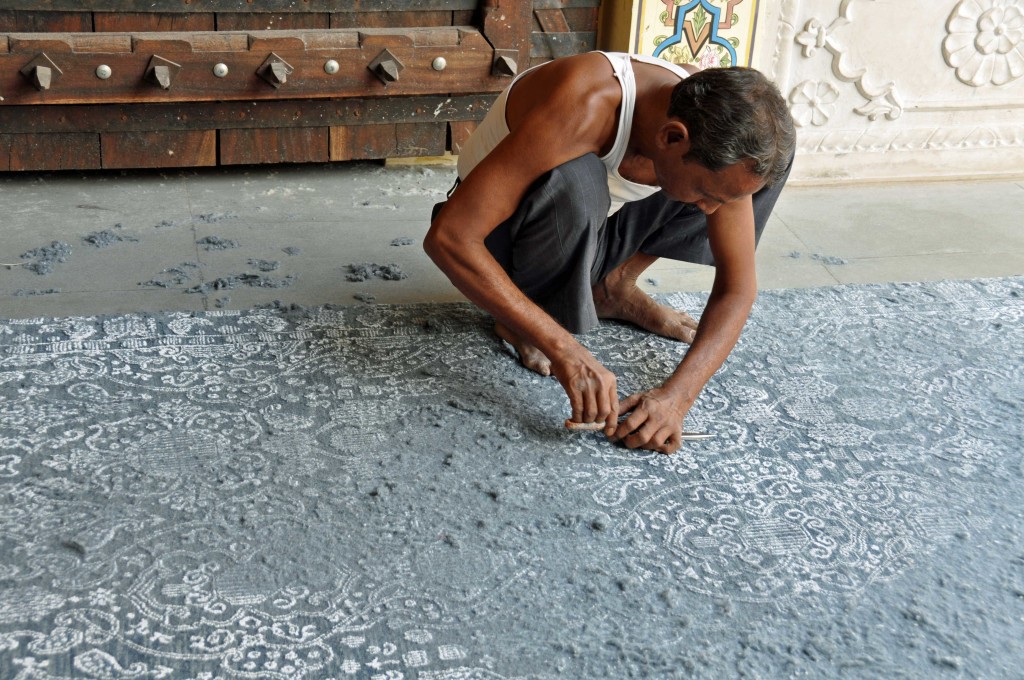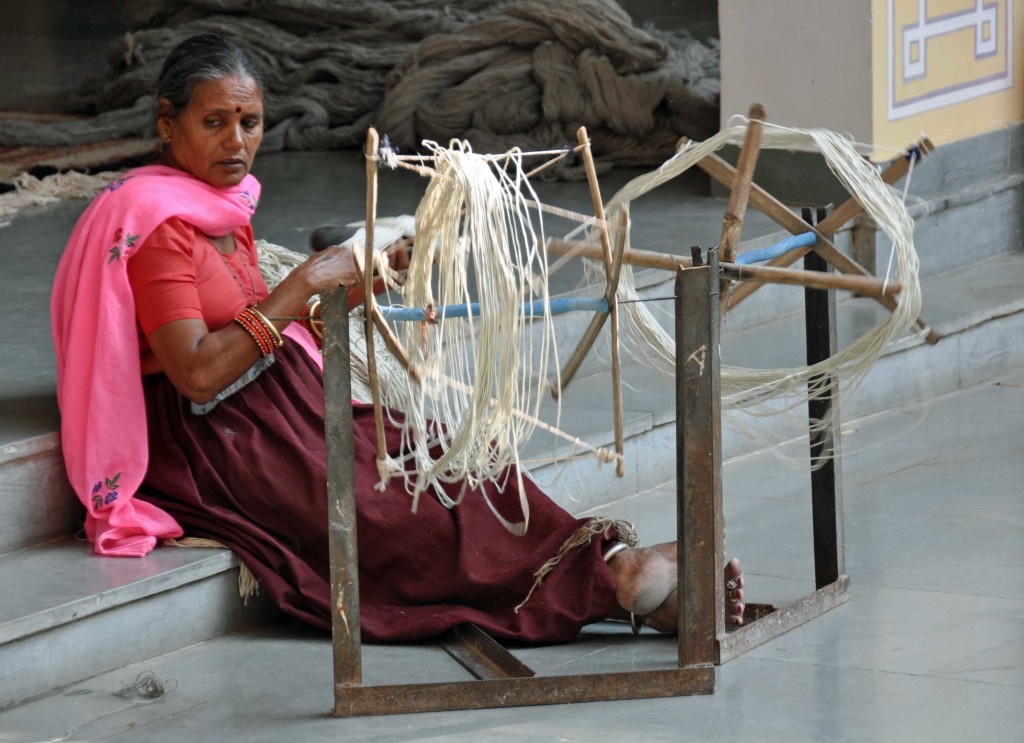 But there was considerable beauty to be found in the sites around town, the observatory, the very many palaces, and ofcourse the Amber Fort just outside town.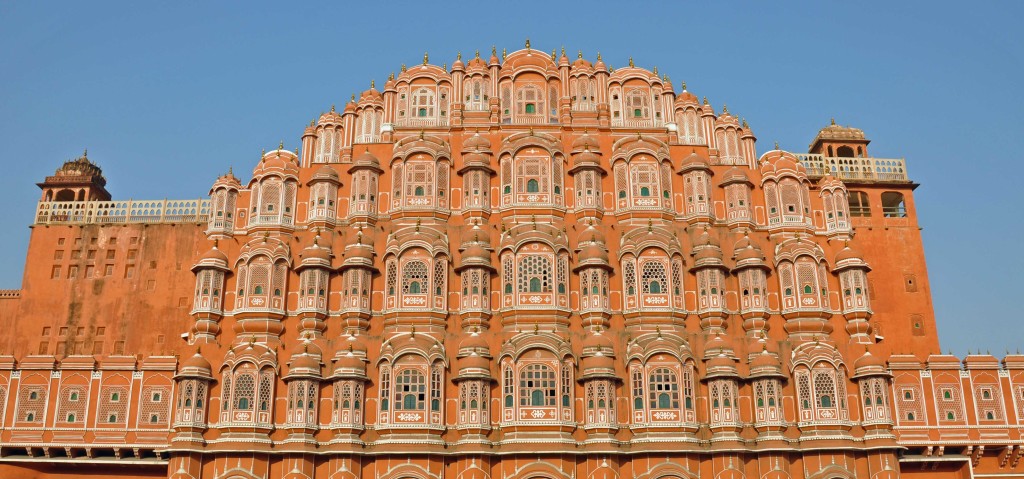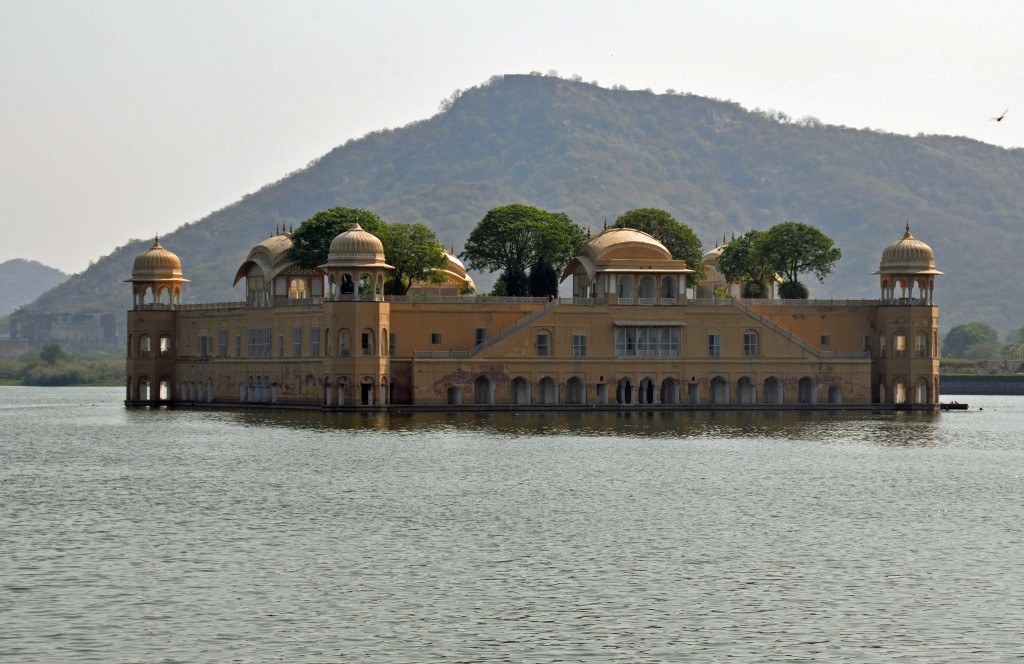 There were two ways up, by jeep or by elephant. Which would you have chosen?
Having decided on the jeep, and our guide pocketing the considerable cost of an elephant ride, their father then spent the next hour or so gawping at the elephants on their way in and out of the fort in fascination. It's the one time he's made any kind of fuss about pictures, insisting on photo after photo of coloured elephant butt.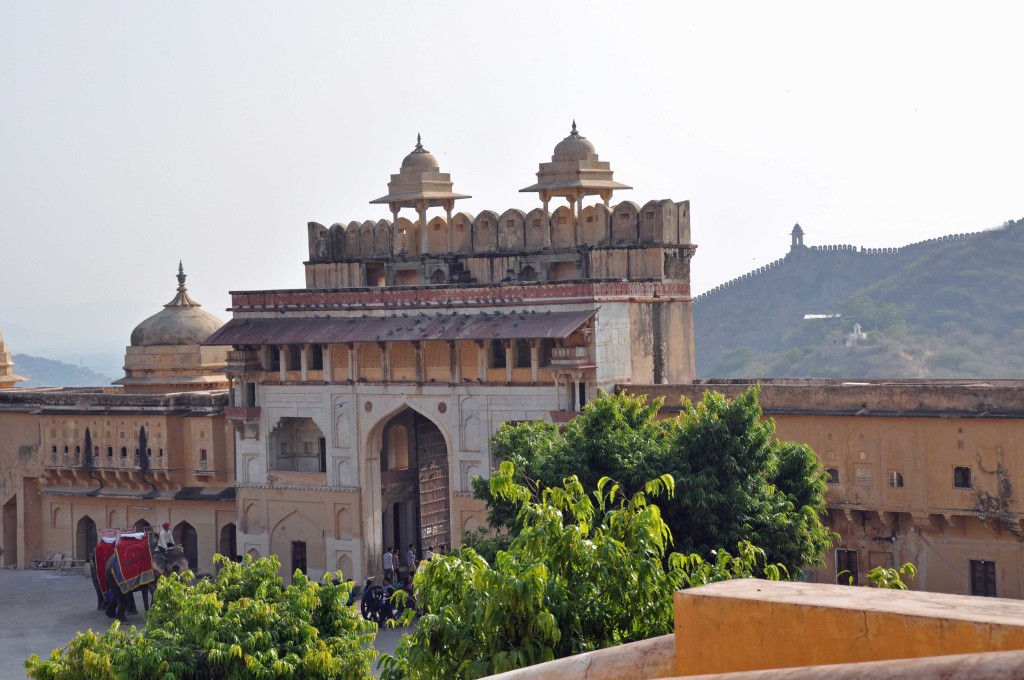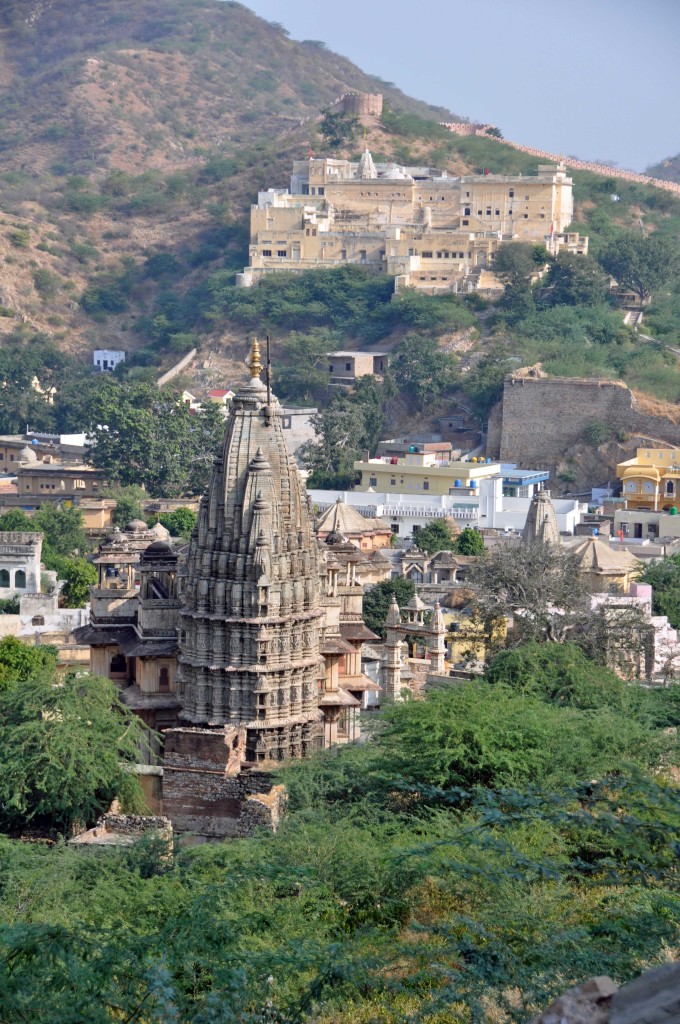 The views from the top were spectacular, and we found a beautiful Hindu temple that allowed visitors inside but mainly the interest was in the beautifully decorated interior, faded but still lovely.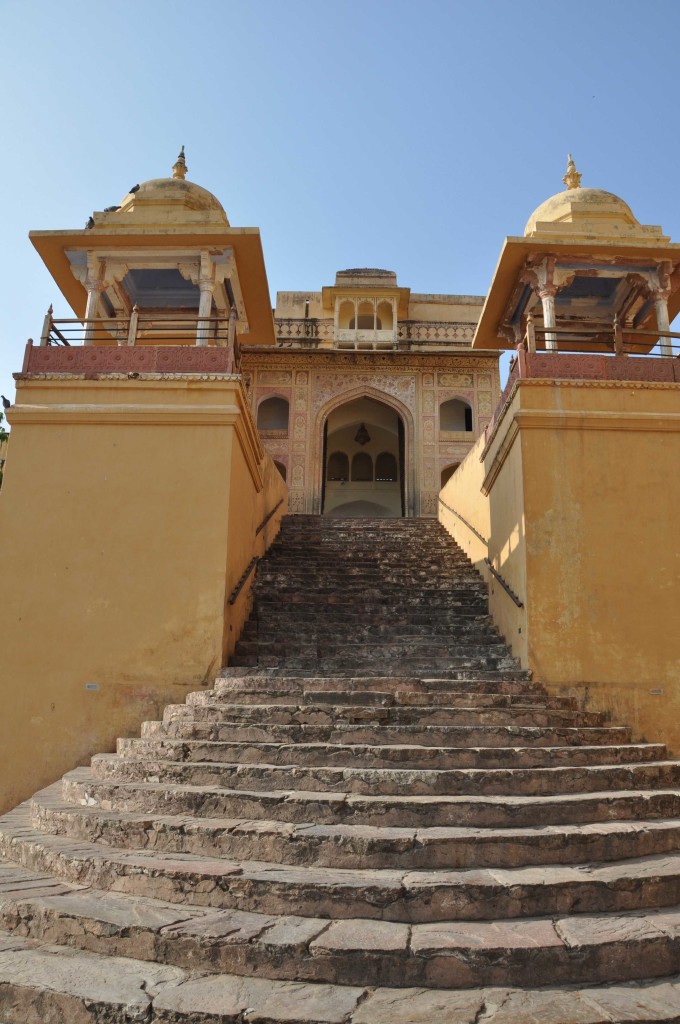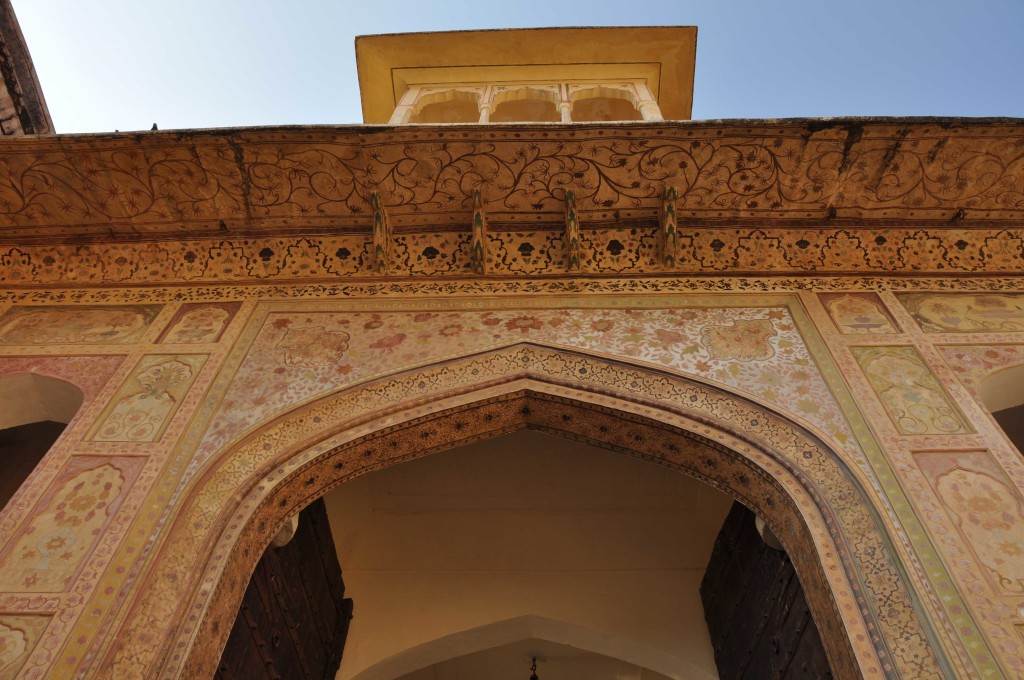 There were two main receiving or audience halls, one just inside the gates and the next in a lovely Islamic style garden.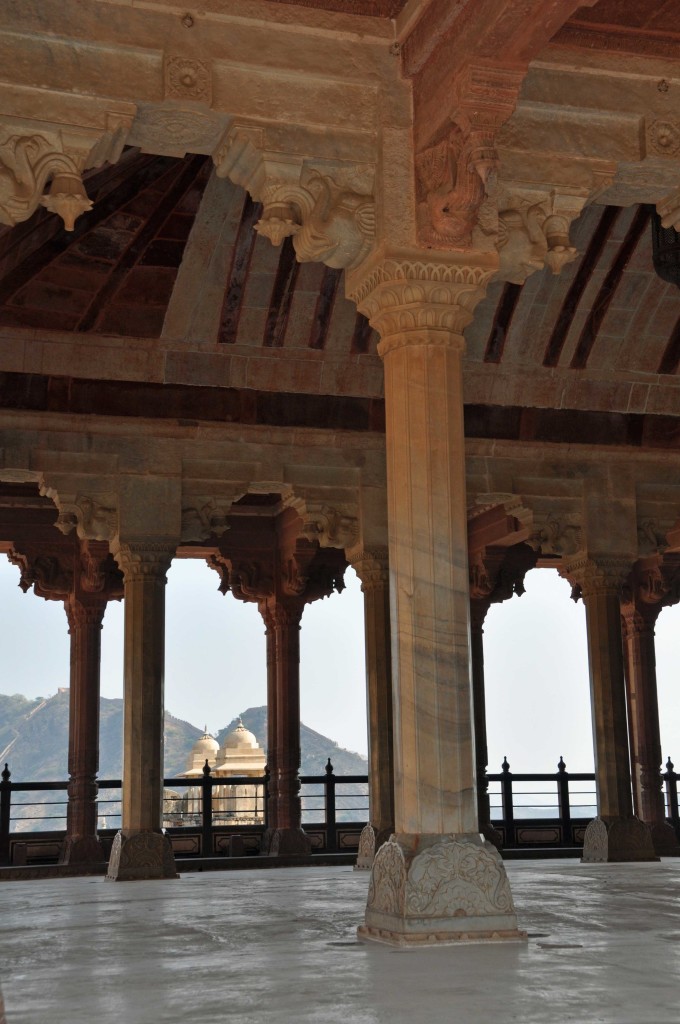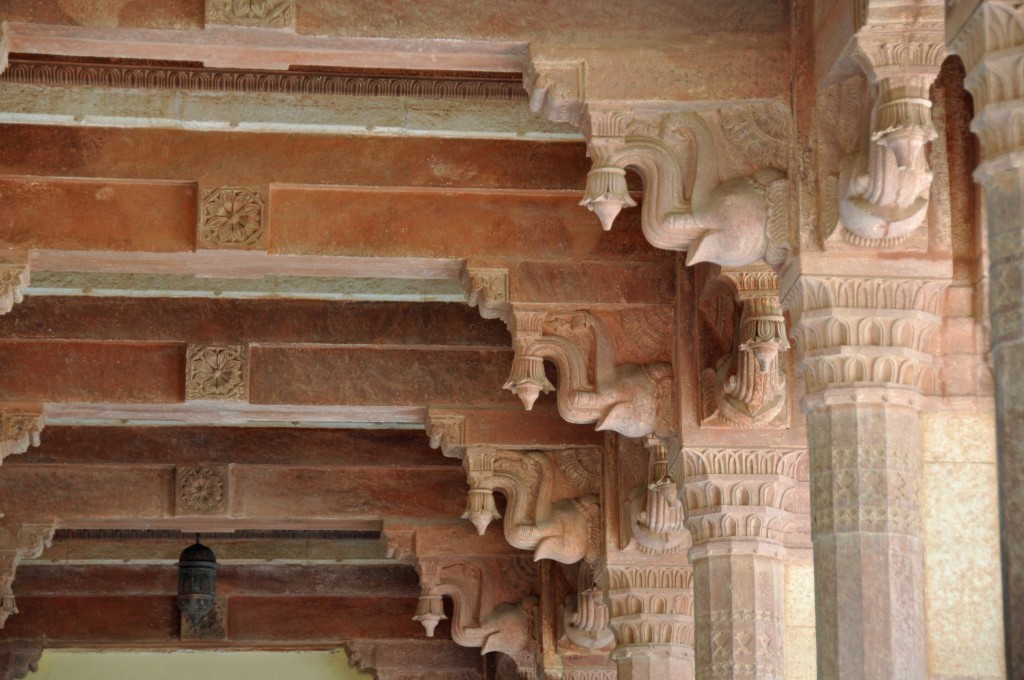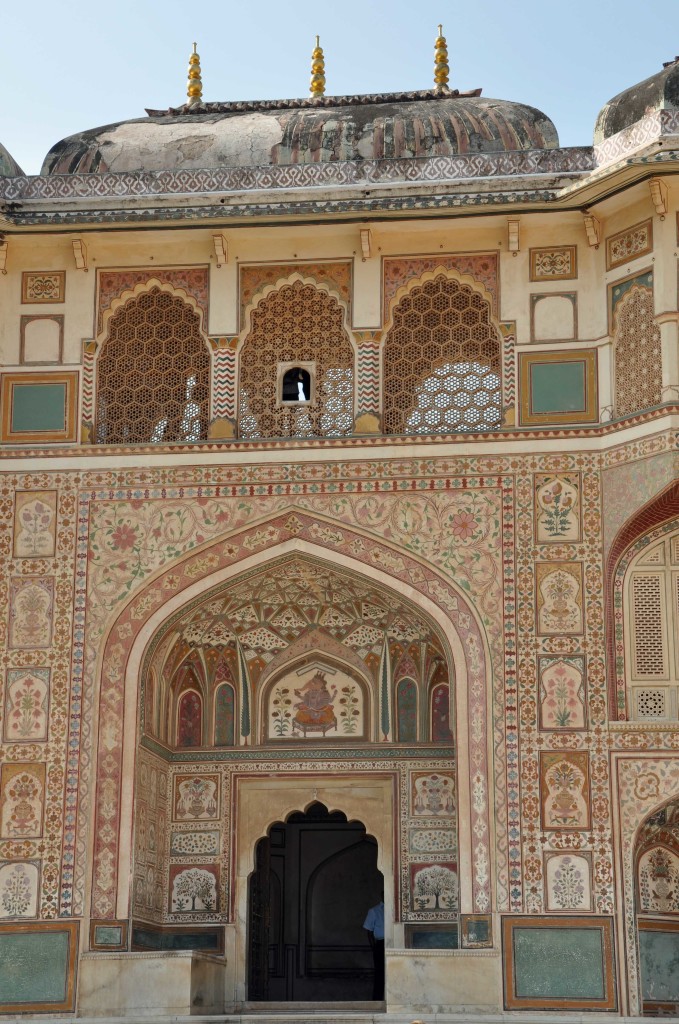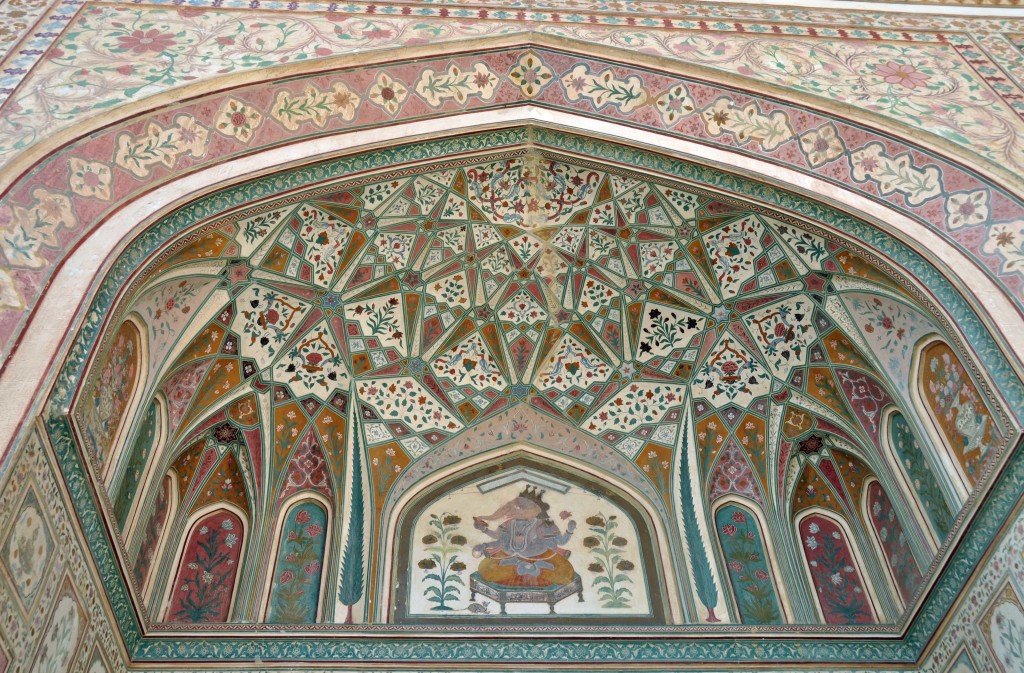 The Mirror hall was the most beautiful but also the most crowded.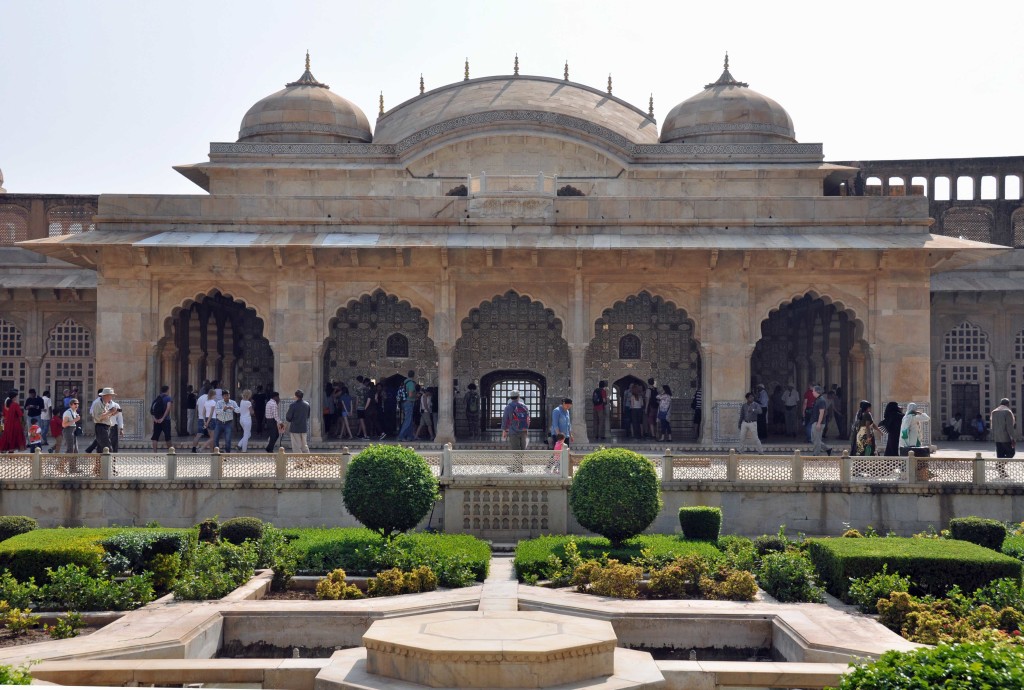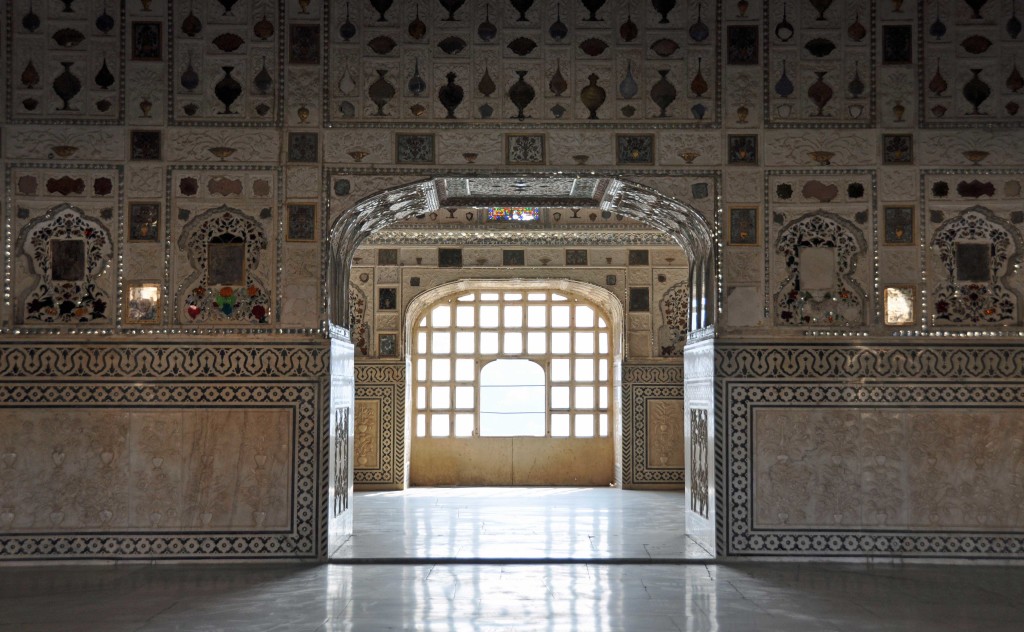 Away from the audience halls, most people seemed to disappear so we ended up walking the walls and peering through windows.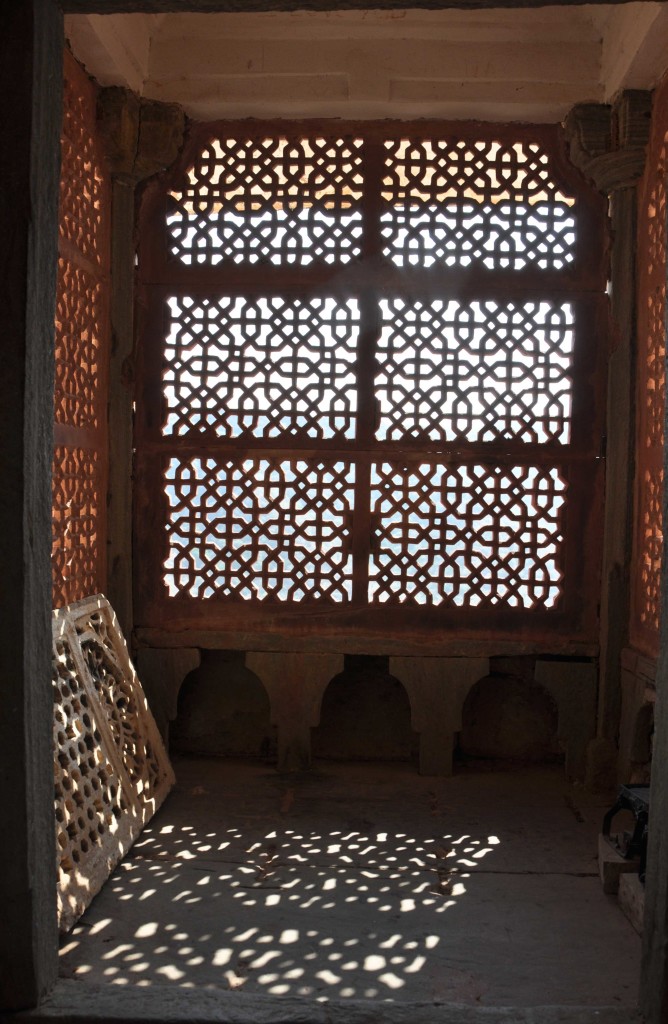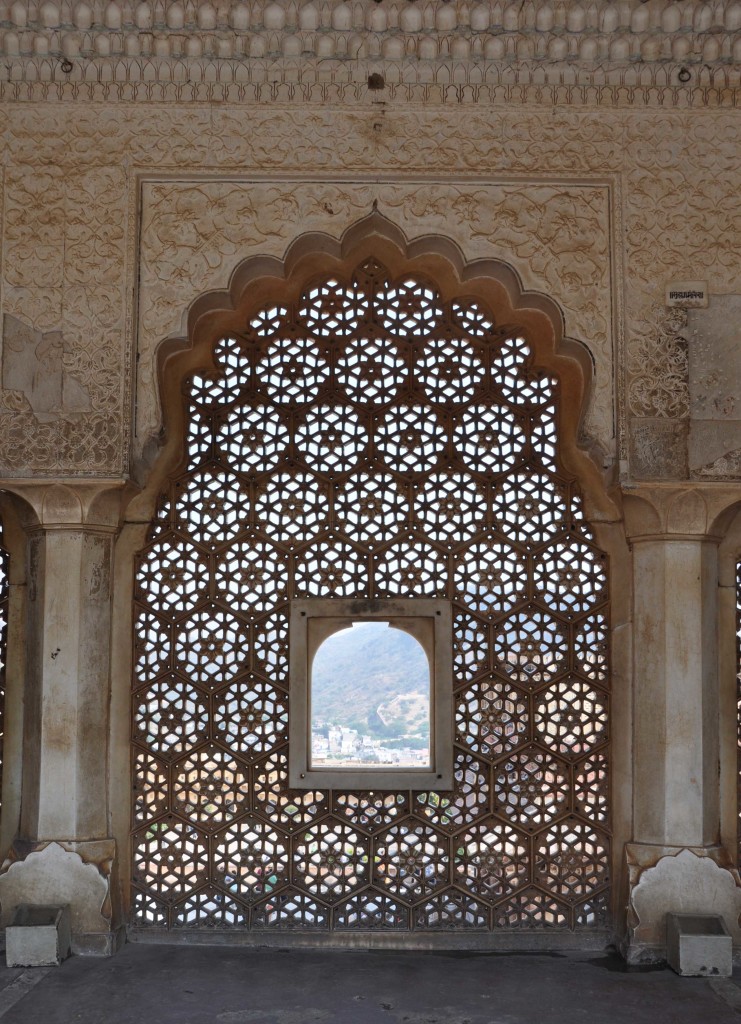 The balconies were also lovely as we moved from one suite of rooms to another, the decorative style moving from Hindu to Mulsim influenced.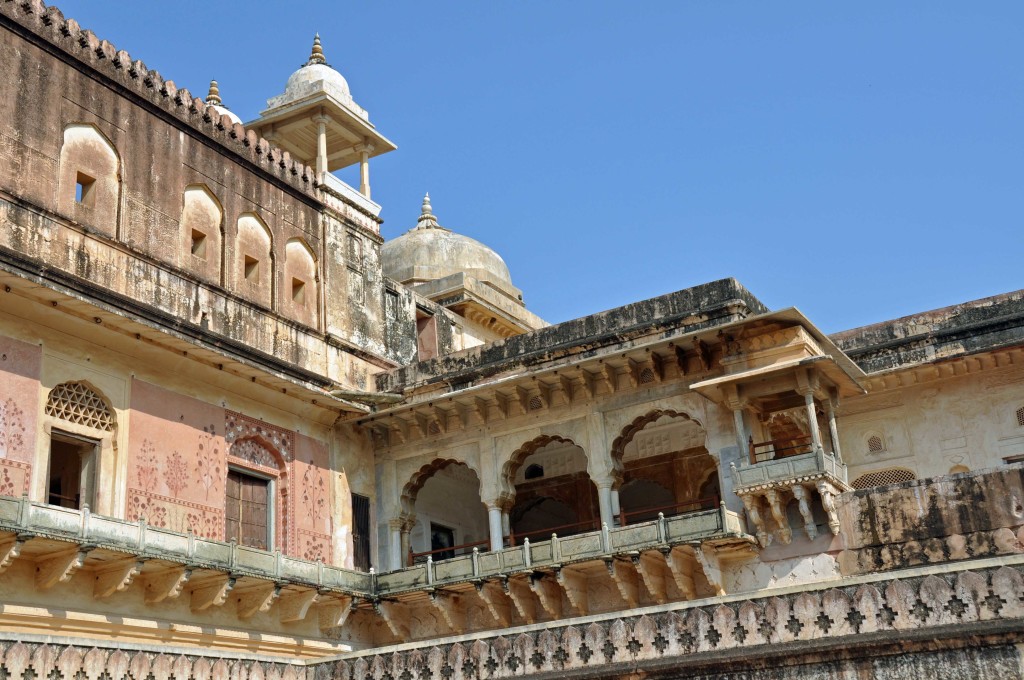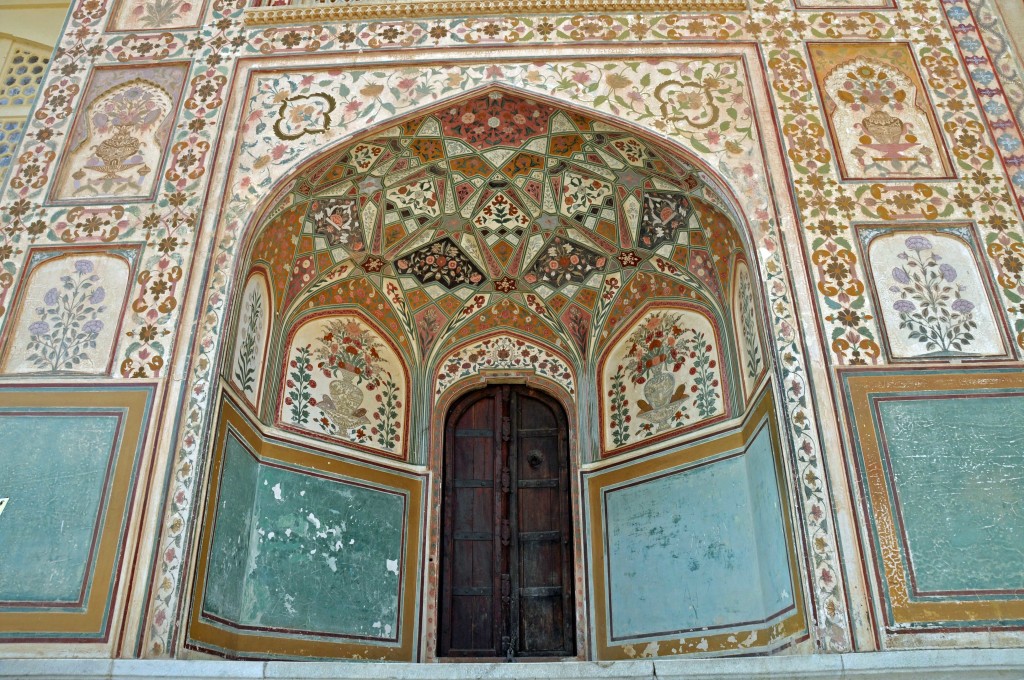 And then back to elephants…