So we flew in, stayed overnight at the airport hotel (just across a zebra crossing from the airport terminal) and on the way back from la Paz, were left with just 6 hours to kill, too short a time for the more traditional tourist neighbourhood of Miraflores.
& that is how we arrived on a walking (and lunching) tour of Callao.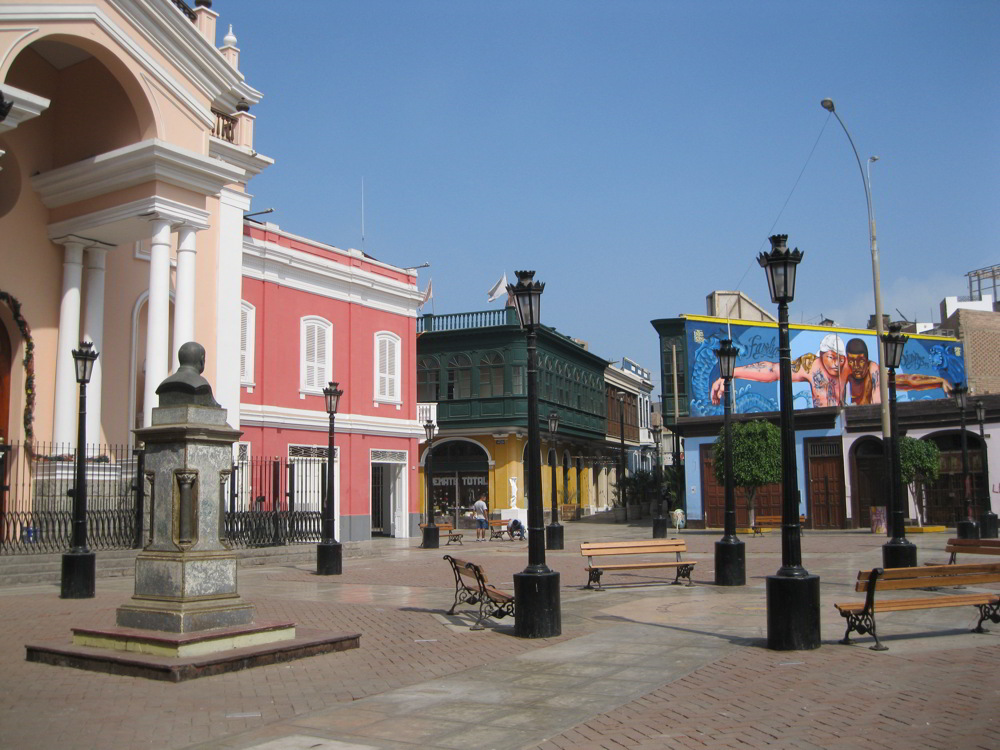 The port district of Callao was founded in 1537 by Spanish colonists and quickly became the principle port for Spanish commerce in the Pacific. At the height of the Spanish Viceroyalty, almost all goods from Peru, Argentina and Bolivia bound for Spain passed through Callao, and then on to Panama before the Atlantic crossing.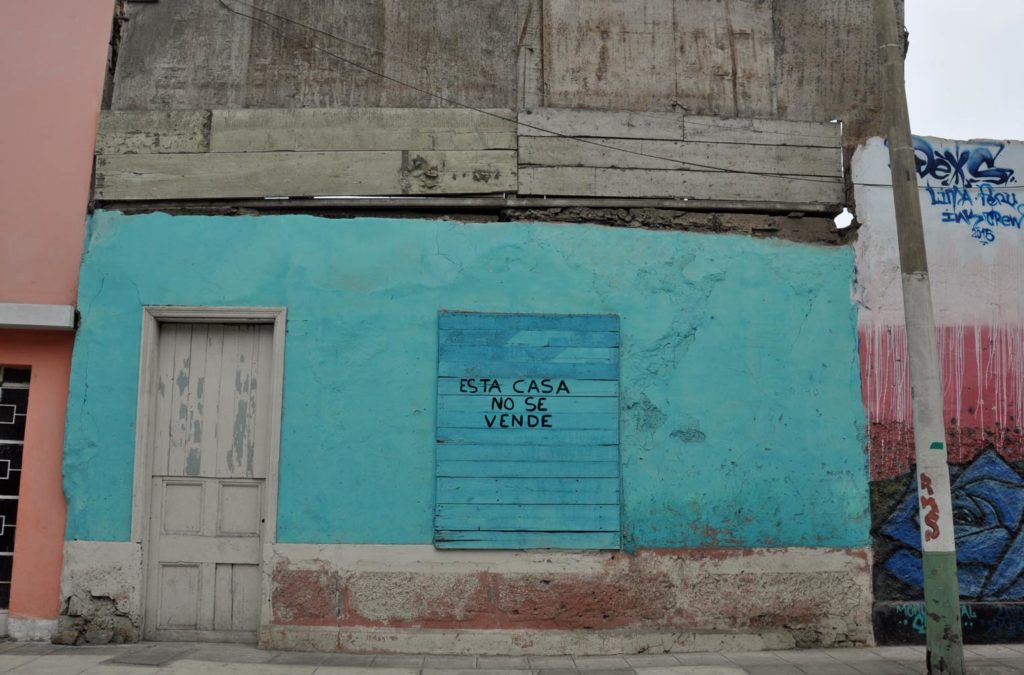 It flourished in the 19th century, which saw the building of grand plazas and South America's first railway. Its fortunes began to decline in the 20th century and historical monuments, such as the Real Felipe fortress, Plaza Grau and other architectural gems seemed destined for oblivion.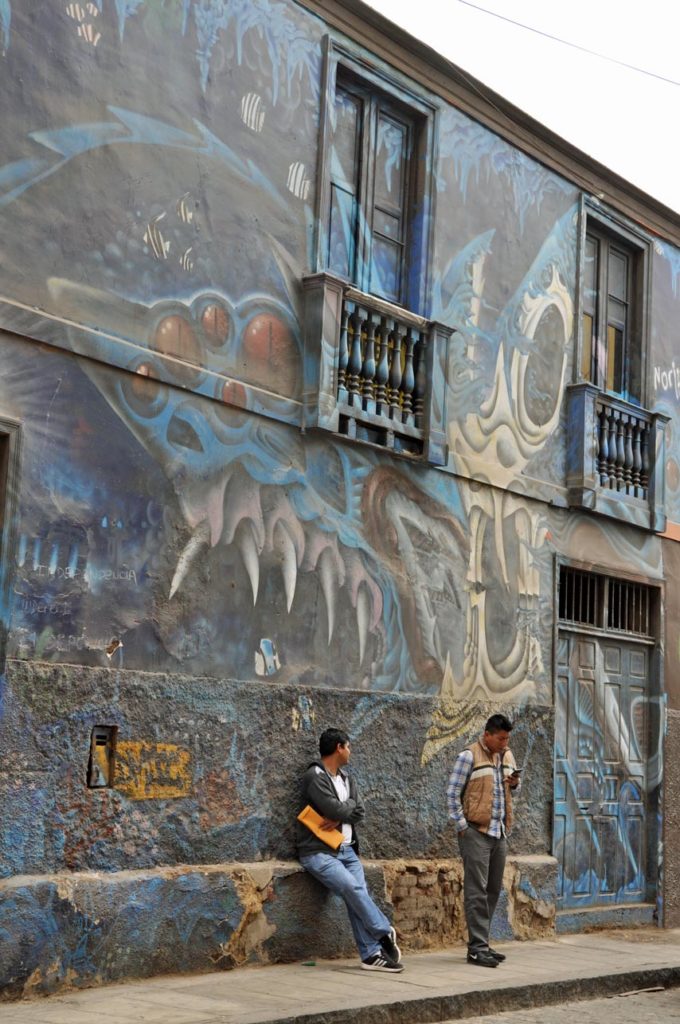 A sign on the streets of Callao reads, Del puñal al pincel (from dagger to paintbrush). A couple of years ago, few visitors to Peru would have set foot here.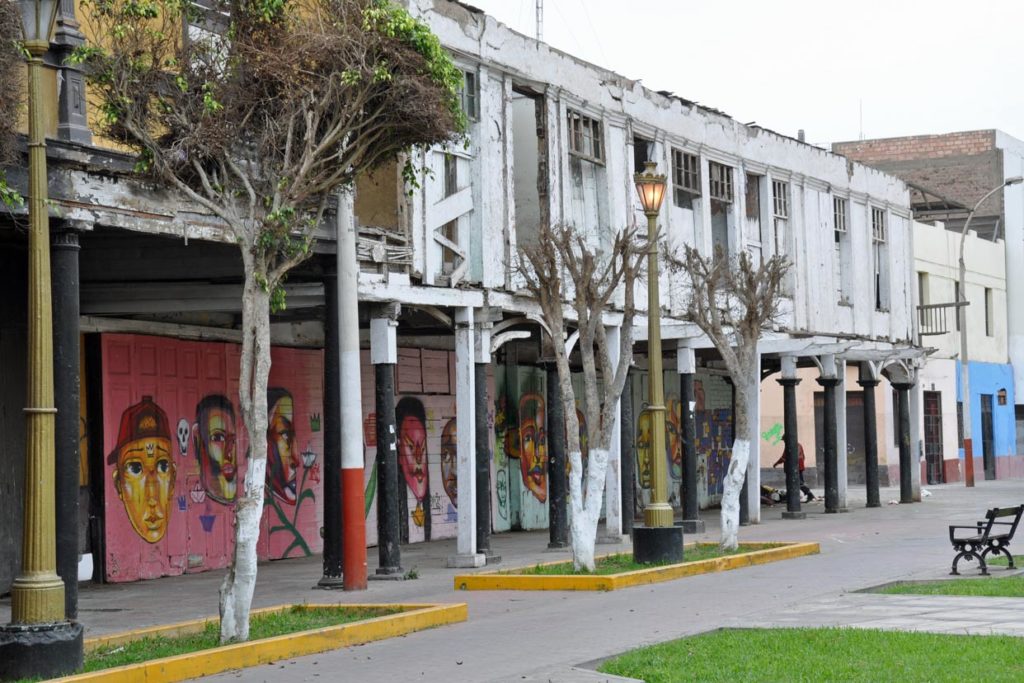 More than just down-at-heel, this main port district of Lima was downright dangerous, notorious as a haunt of gangs smuggling cocaine worldwide.
From an era of economic boom and the affluence that comes with it, Callao had suffered progressive economic decline in the ensuing years. Basically the area became, and still shows more than a few signs of being a slum.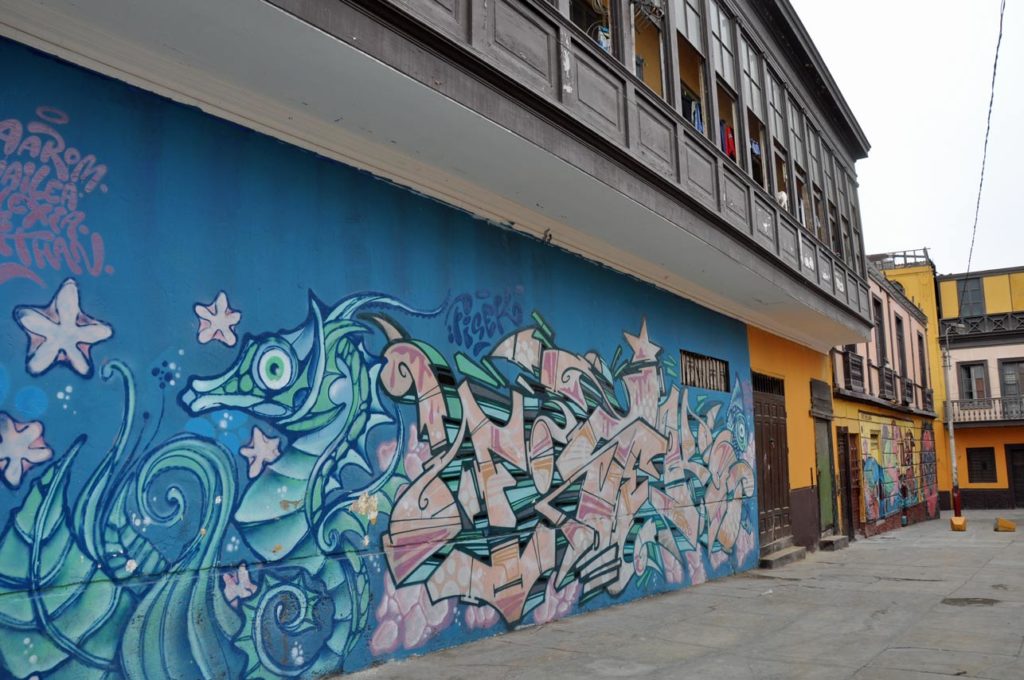 You would not choose to walk around it alone of a night. But projects like Callao Monumental are at least trying to bring regeneration and visitors to the area, so it's a great time to visit the fresh and edgy district as part of any tailormade trip Peru.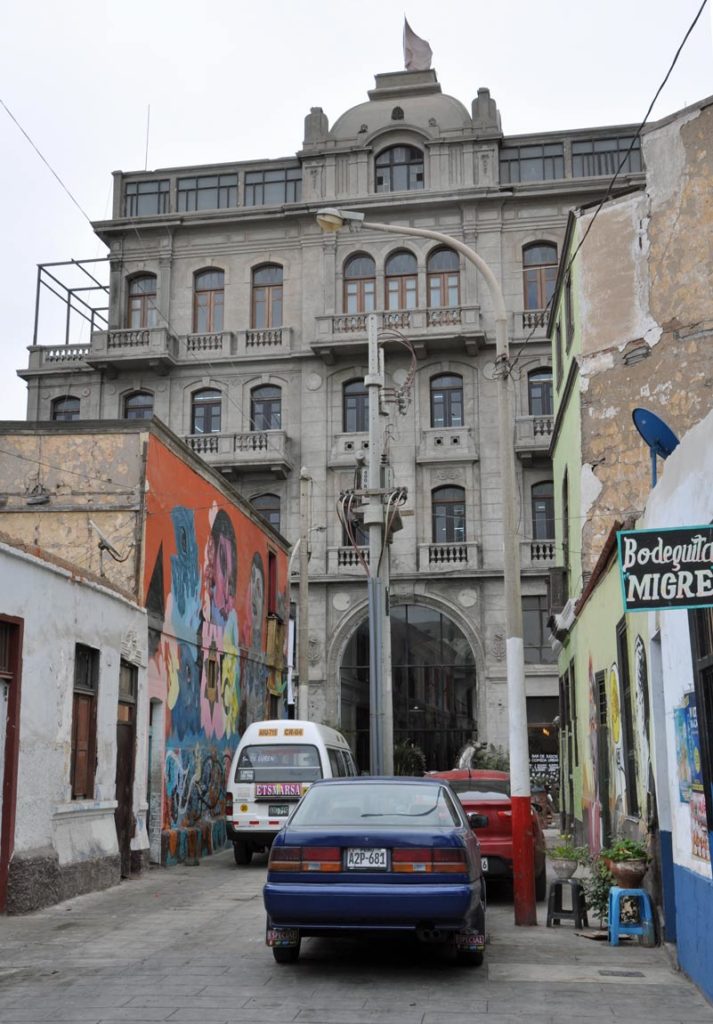 Callao Monumental is an art project, showcasing some of the country's best street art, contemporary galleries and artists. It showcases contemporary urban art, champions local artists and engages with the community through its outreach and regeneration work. The hero of the initiative is an Israeli. Roughly translating as shooting star, "Fugaz" is a private initiative by an Israeli businessman and art lover, which aims to restore Callao through art and culture, and offers locals an alternative to a life of theft and drug trafficking.
The transformation began with 18 artists, 15 walls and one fractured community. "We didn't want the locals to feel like we were invading; we wanted them to join in. Especially as Callao is the only place in Lima where, when you die, a graffito of your face is painted on the grave," Angie Pelosi from Fugaz told me.
The heart of the project is located in the historic Ronald Building, a covered market built by a British engineer, and renovated specifically for this project. It consists of six floors of independent restaurants, artesanal fabric boutiques, galleries and studio spaces for resident artists.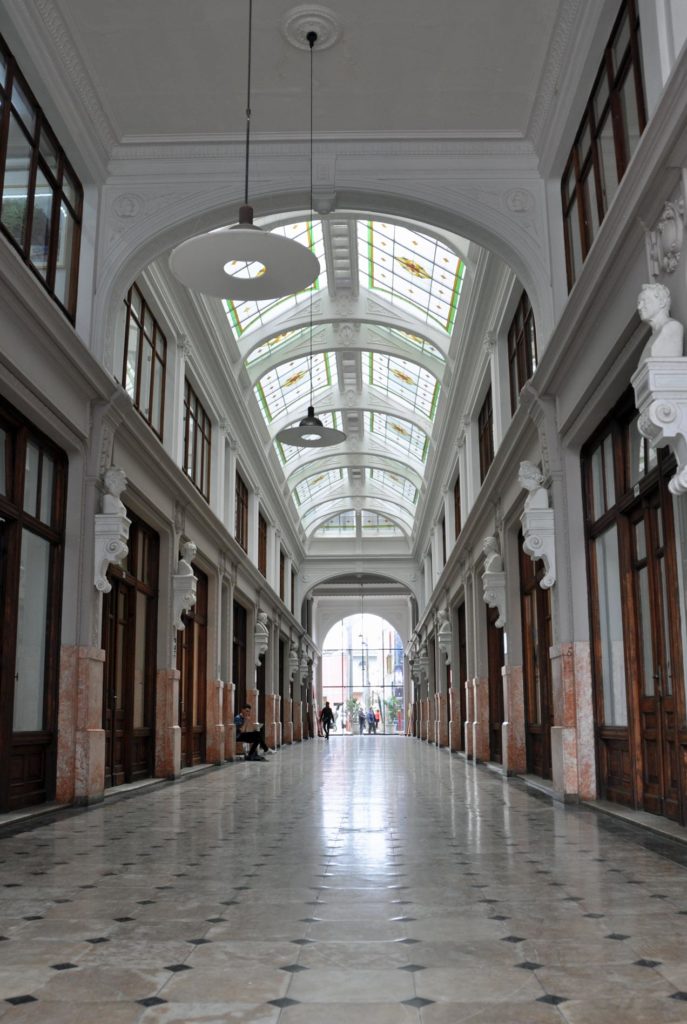 It provides a starting point, plus an opportunity for retail therapy, lunch or just a cup of coffee and sit down after a walk around the barrio.
On the ground floor, you walk through an impressive arcade of galleries and boutiques. The high vaulted stained glass roof allows light to pour in and reflect off the white marble floors. Wondering up through the maze of hidden staircases and corridors you discover exhibitions of paintings, photography and installation art.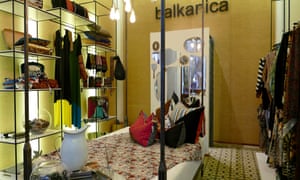 On a busy Friday we came across resident artists at work, setting up for a photography exhibition, chatting with them about their work.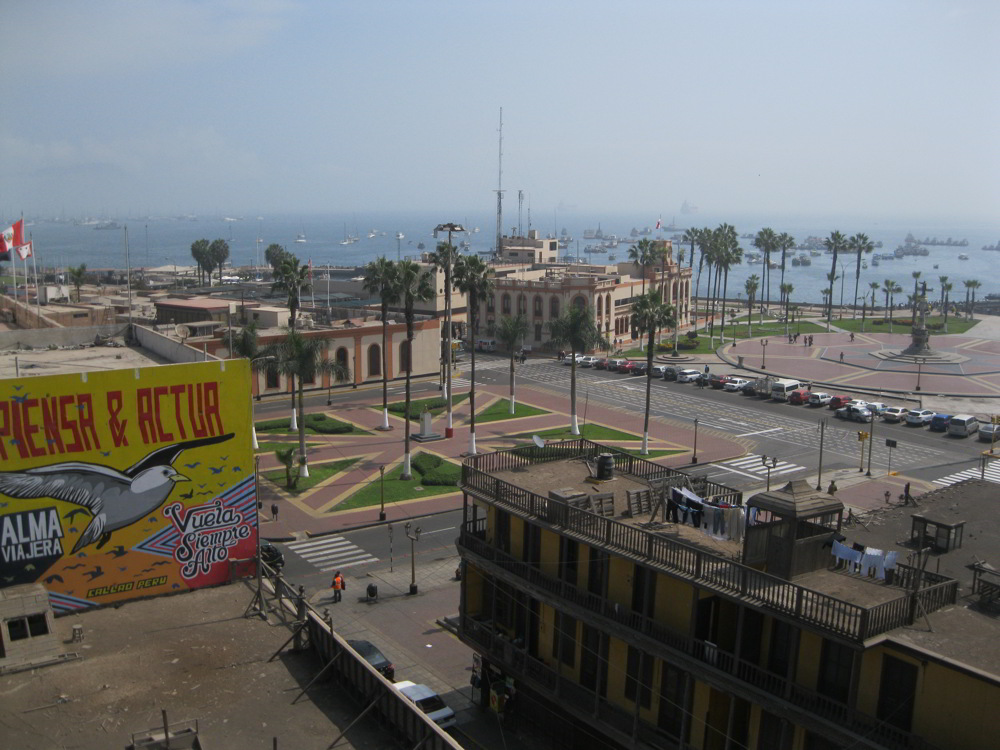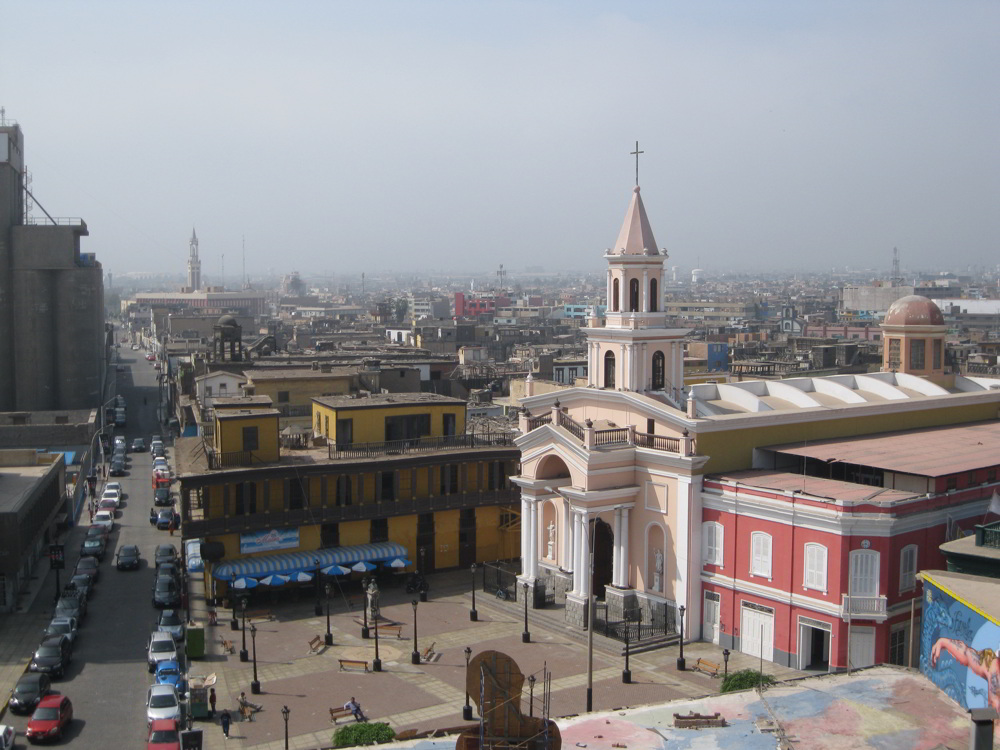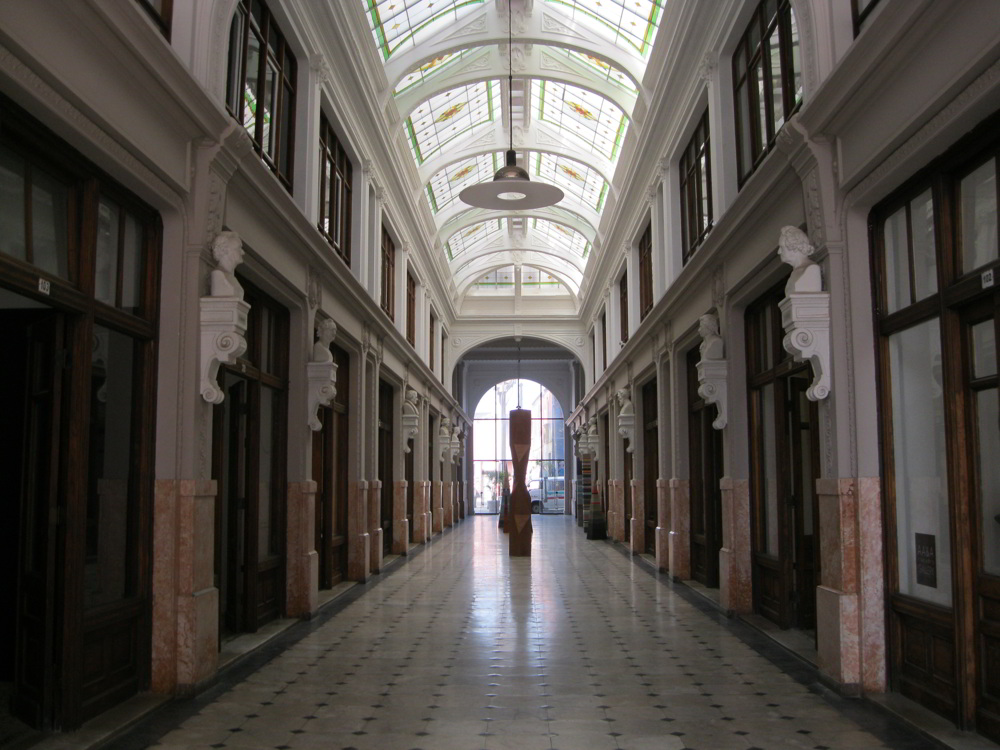 All six floors of the crumbling Casa Ronald, built in the early 20th century by English-educated financier Guillermo Ronald, with cathedral-high ceilings and marble columns, has been restored by Fugaz and transformed into an arts hub.
Elsewhere in Callao, independent galleries such as Evolución and Bufeo have opened, design stores including Lima Modern and Balkanica are moving in, and leading sculptor Victor Delfin has set up shop there.While artworks costing hundreds of dollars are aimed at the wealthy Limeños who are now discovering this formerly no-go barrio, the galleries all commit to working with the community and employing local people. Young chalacos work as guides and can attend creative workshops, life-coaching talks, Muay Thai classes for those that perform well at school and English lessons.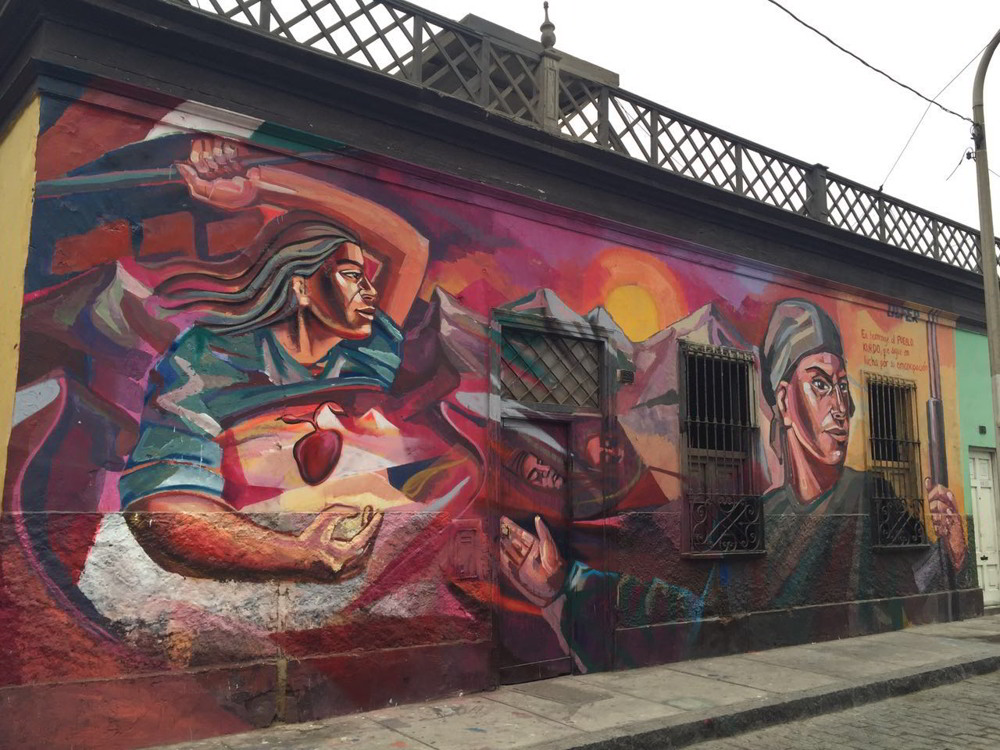 There is also a rooftop terrace, well worth a stop for the spectacular view of the surrounding area, including the harbour and the modern commercial port, the naval base and the historic Real Felipe fortress.At the weekends, when the community project tends to arrange more events, there's a bar up there and sometimes live music – a great spot for a sun downer, taking in the view.

Murals by local and international street artists now grace the walls but that was only the beginning of the new face of Callao Monumental, the historic centre. Artists, businesspeople and chalacos, as Callao residents are called, have all got involved: they include grandmother Cristina, whose children are all in prison, and Luis, better known as El Padre, who takes in street children.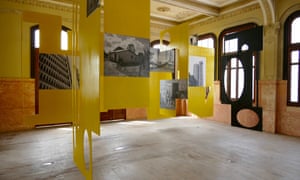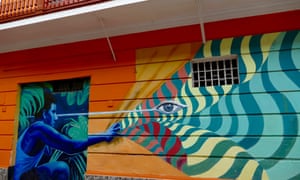 The change in Callao has been remarkable, with crime reported to have fallen dramatically. "I've noticed how people are coming together," Pelosi says. "They're starting to care about their community. Even the police have seen an improvement."