Mona Hatoum was born in Beirut to Palestinian family in 1952. She now divides her time between London and Berlin.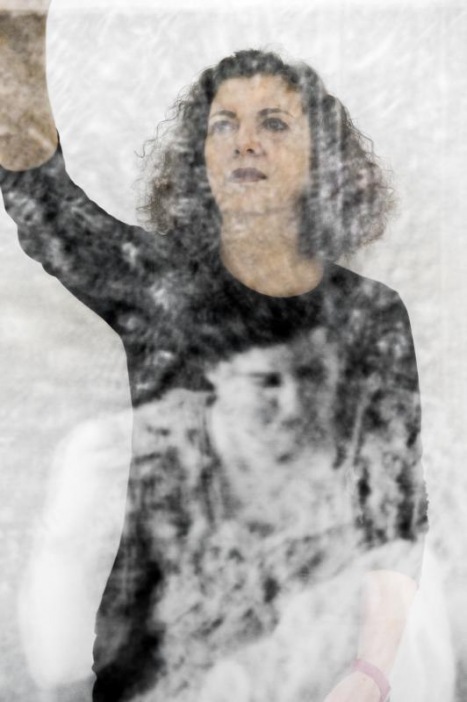 We found her exhibition in the Tate Modern almost by accident when visiting the Georgia O'Keefe. Her work is entirely different, difficult at times but ultimately it stays with you.
Hatoum challenges the movements of surrealism and minimalism, making work which explores the conflicts and contradictions of our world. Her studies at the Slade School of Art coincided with developing ideas around gender and race, and she began to explore the relationship between politics and the individual through performance.
Performance Still 1985, 1995 Mona Hatoum
In the late 1980s she began to make installations and sculptures in a wide range of materials. These often use the grid or geometric forms to reference to systems of control within society. She has made a number of works using household objects which are scaled up or changed to make them familiar but uncanny.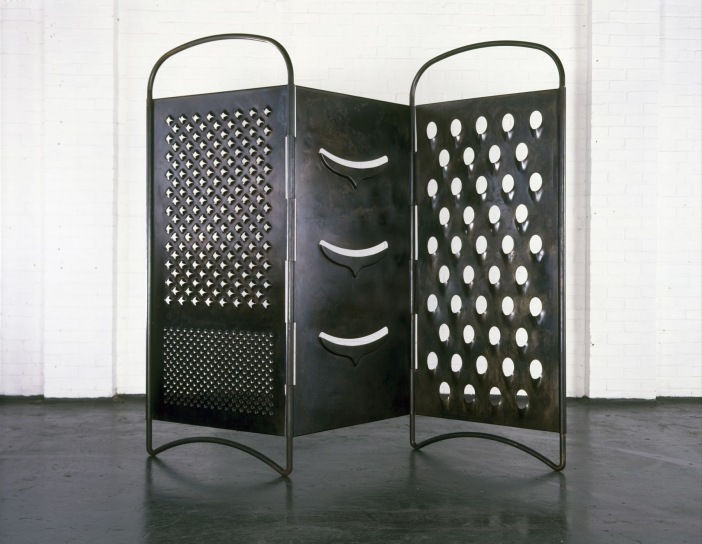 Grater Divide 2002 mimics a room divider, like those used in changing rooms or hospitals. You notice, however, that this object is a 6 ft cheese grater. It feels comical and sinister, strangely graceful as a sculptural piece.
The holes in the kitchen utensil are relatively harmless, but scaled up to these proportions they become threatening and potentially harmful.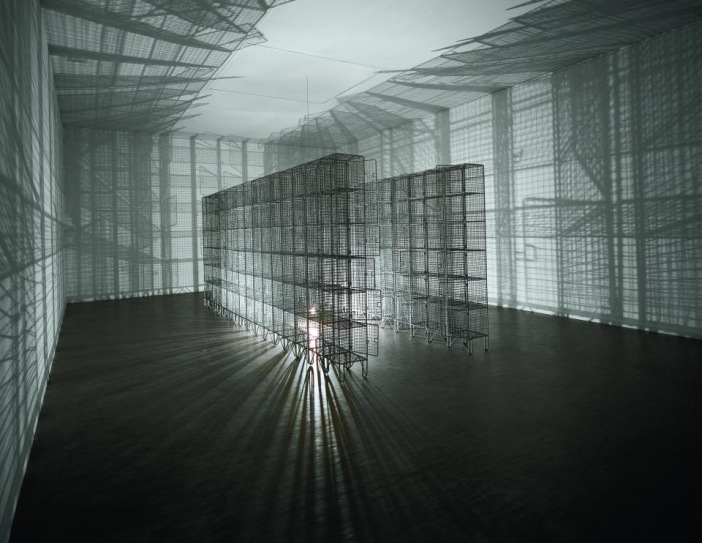 A room in the exhibition is given over to "Light Sentence" and installation with wire mesh lockers (battery chicken cages ?) with a  slow-moving motorised light bulb rotating and moving up and down. It is impossible not feel as if the room is moving around you, like walking on a rolling ship. It feels very threatening, very constrained and contained.
Measures of Distance 1988
Her video of her mother in a shower whilst arabic words scroll past like a shower curtain, escaped me. You had to know what was happening before approaching the video. I'm not sure how I feel about pieces of art that require such "preparation" though clearly all established art comes with built-in preconceptions so maybe I'm just making a ridiculous argument for only seeing something "famous". It's one of those pieces that will make much more sense and be much more powerful the second or third of 30th time of seeing and how can that be a bad thing?
Perhaps the most stunning transformation of the everyday was for the installation "Homecoming" where everyday metal objects were wired together and lights set to slow on a timer, first these objects then those. You struggled to make a connection between the objects instinctively as well all look for patterns. But above all it was the noise, the threatening electric hum that spoke of torture in amongst the everyday – very strong stuff.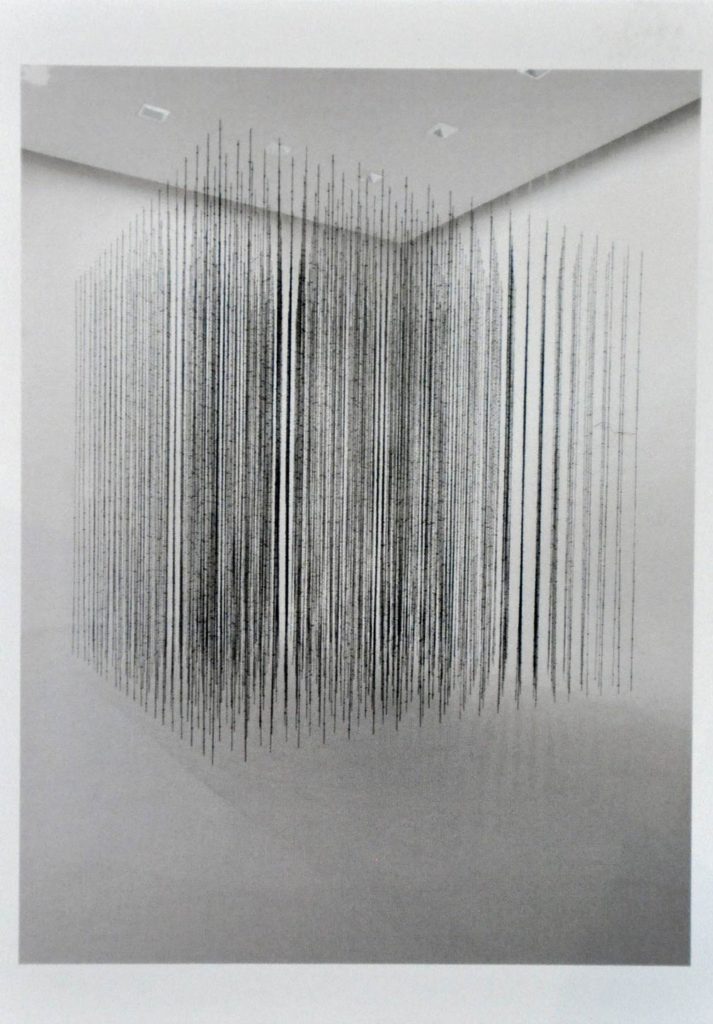 There were lots of pieces of work on paper, fabric etc that included body bits, skin, nail cuttings and hair, head and pubic. Ofcourse it created some sense of revulsion, a "yuck" factor which must have been intended but still, "Yuck"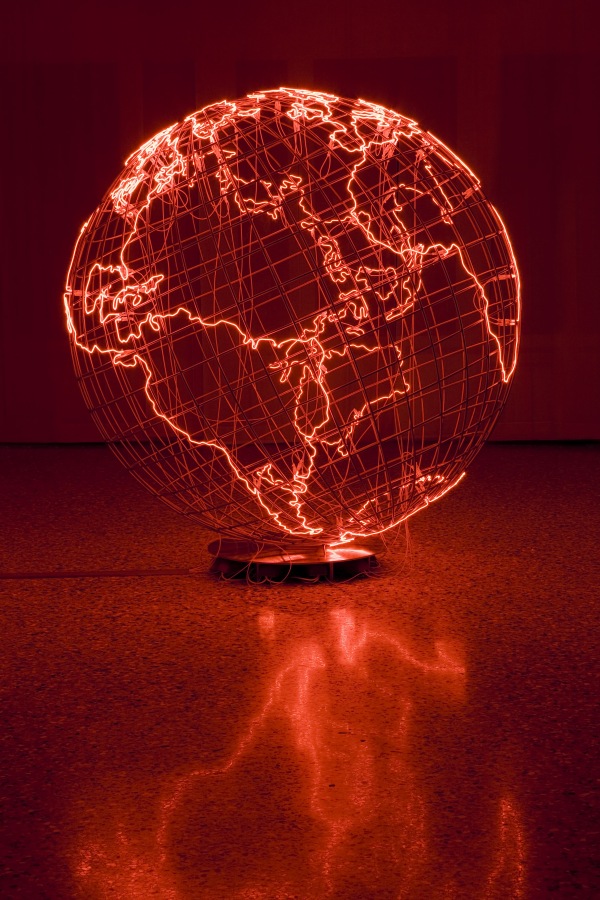 Her work is obviously political in the extreme but also could be very very beautiful. Her glowing globe, "Hot Spot" lighting up to highlight all the danger spots around the world was stunning.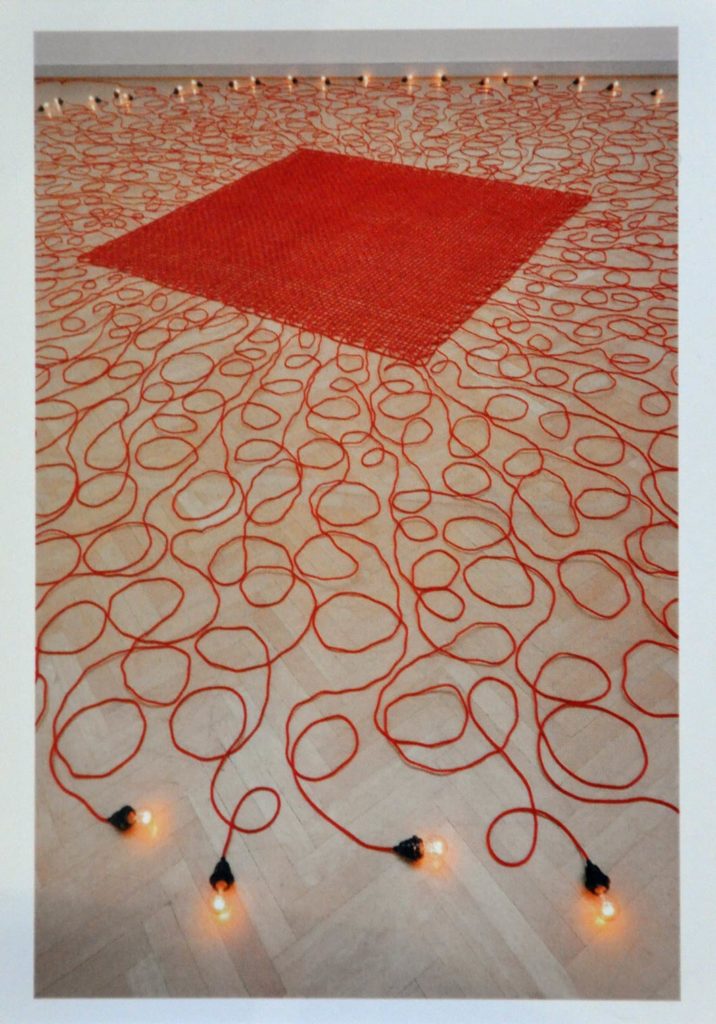 And at the end there was a mat of cables with lights switching on and off in time with a person's breathing – strangely beautiful and threatening. Thank God it didn't move up and down.