Varanasi was a difficult place to vist, made more difficult by a fairly lacklustre guide more interested in selling us silk than explaining just why perfectly sane people were immersing themselves in a river frequently described as an open sewer, and moreover doing so in a clear state of religious ecstasy.
Varanasi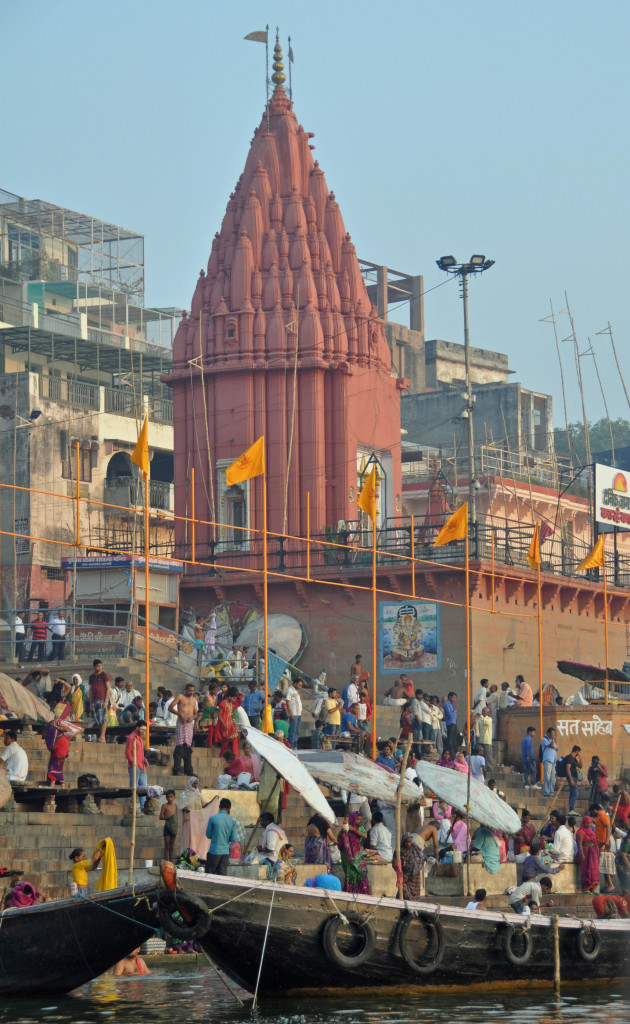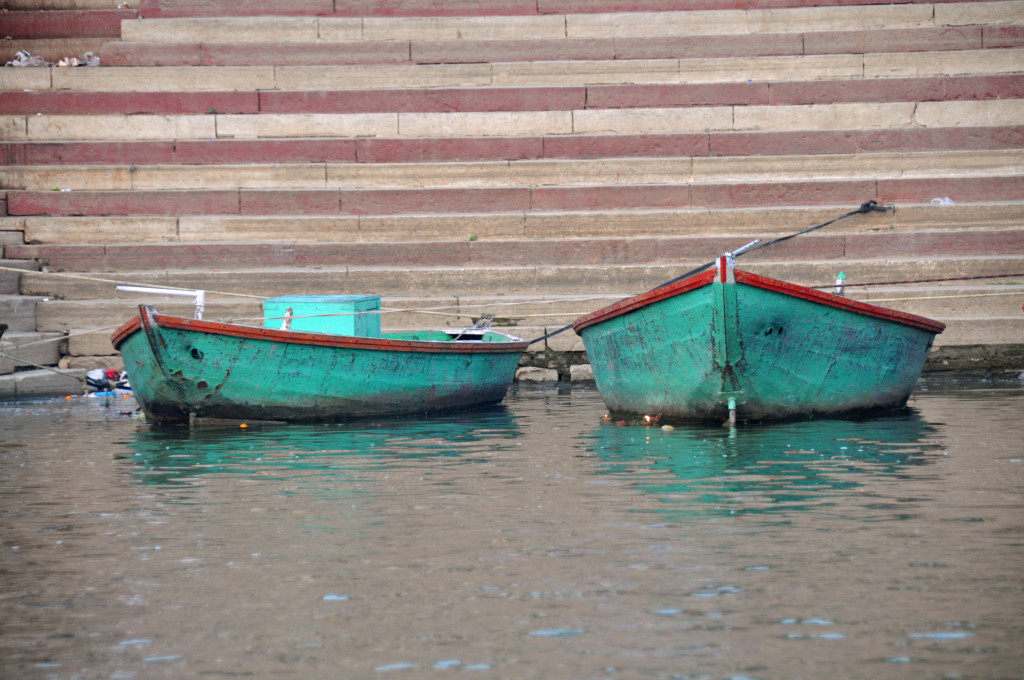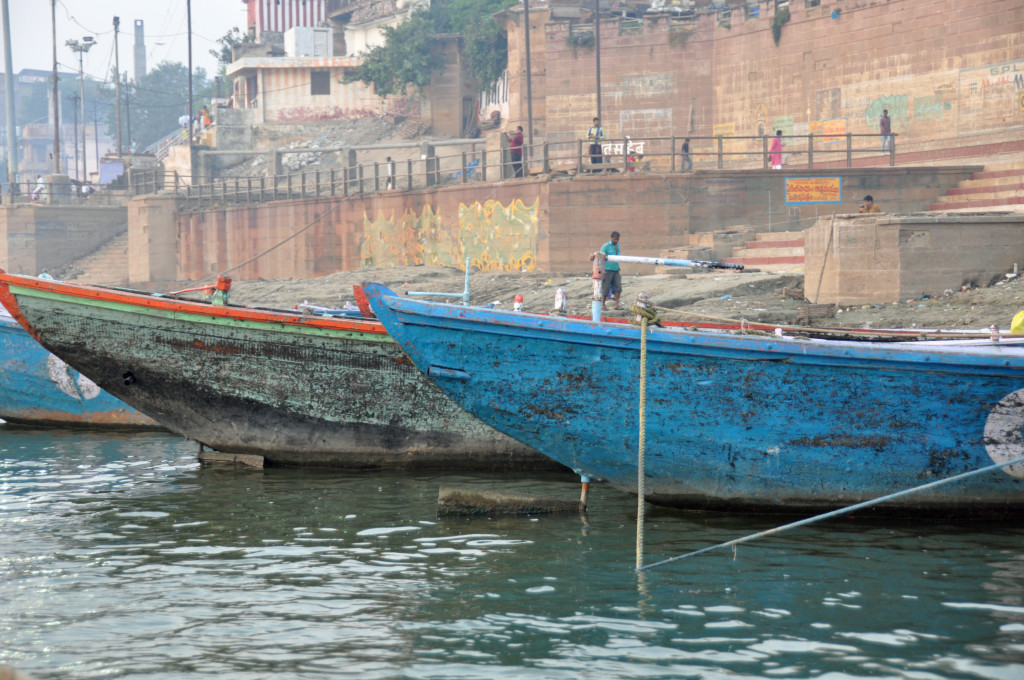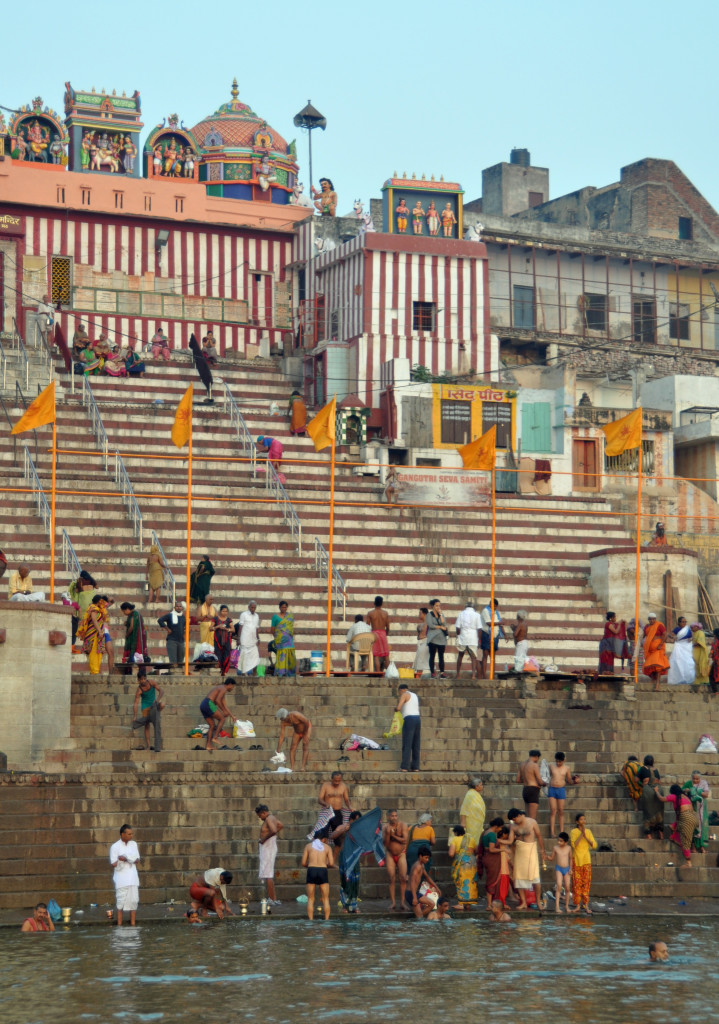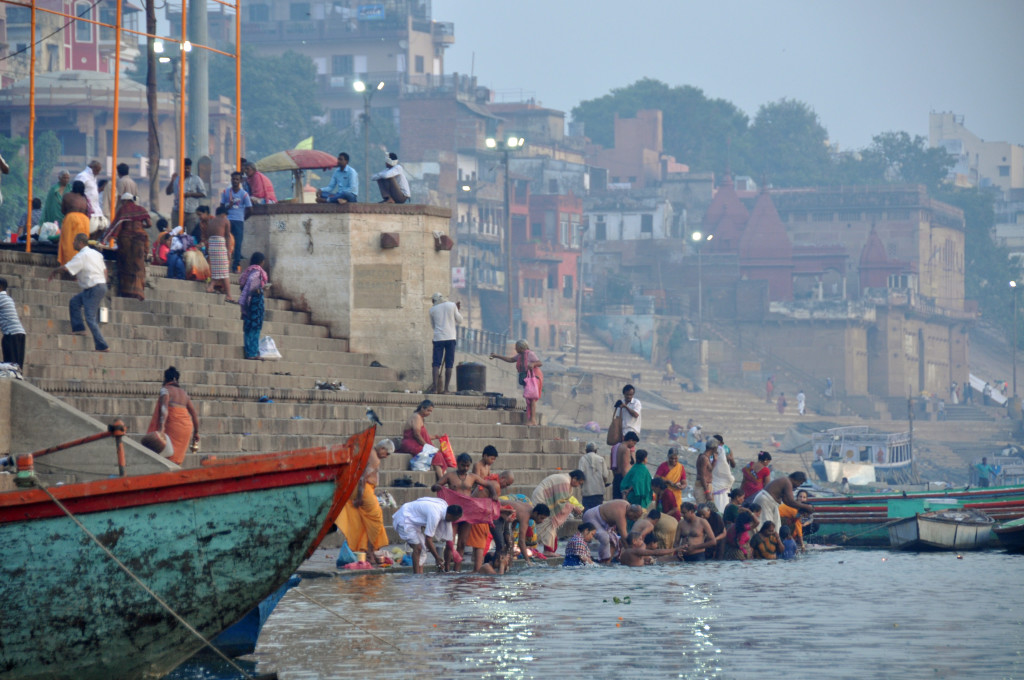 Varanasi is possibly the world's longest continually inhabited city, lying along just one side of the holy river Ganges. It is said to have been visited by the God Shiva and to be one of seven holy cities which can provide moksha ( Ayodhyā, Mathurā, Gayā, Kaśī, Kañchi, Avantikā, and Dwārāvat) or liberation.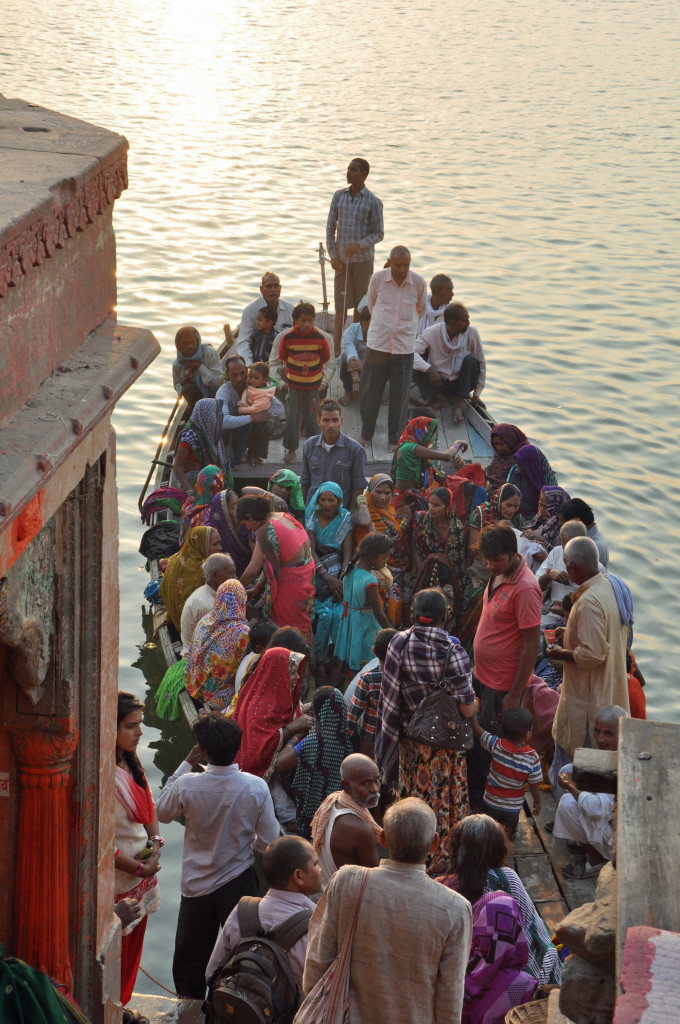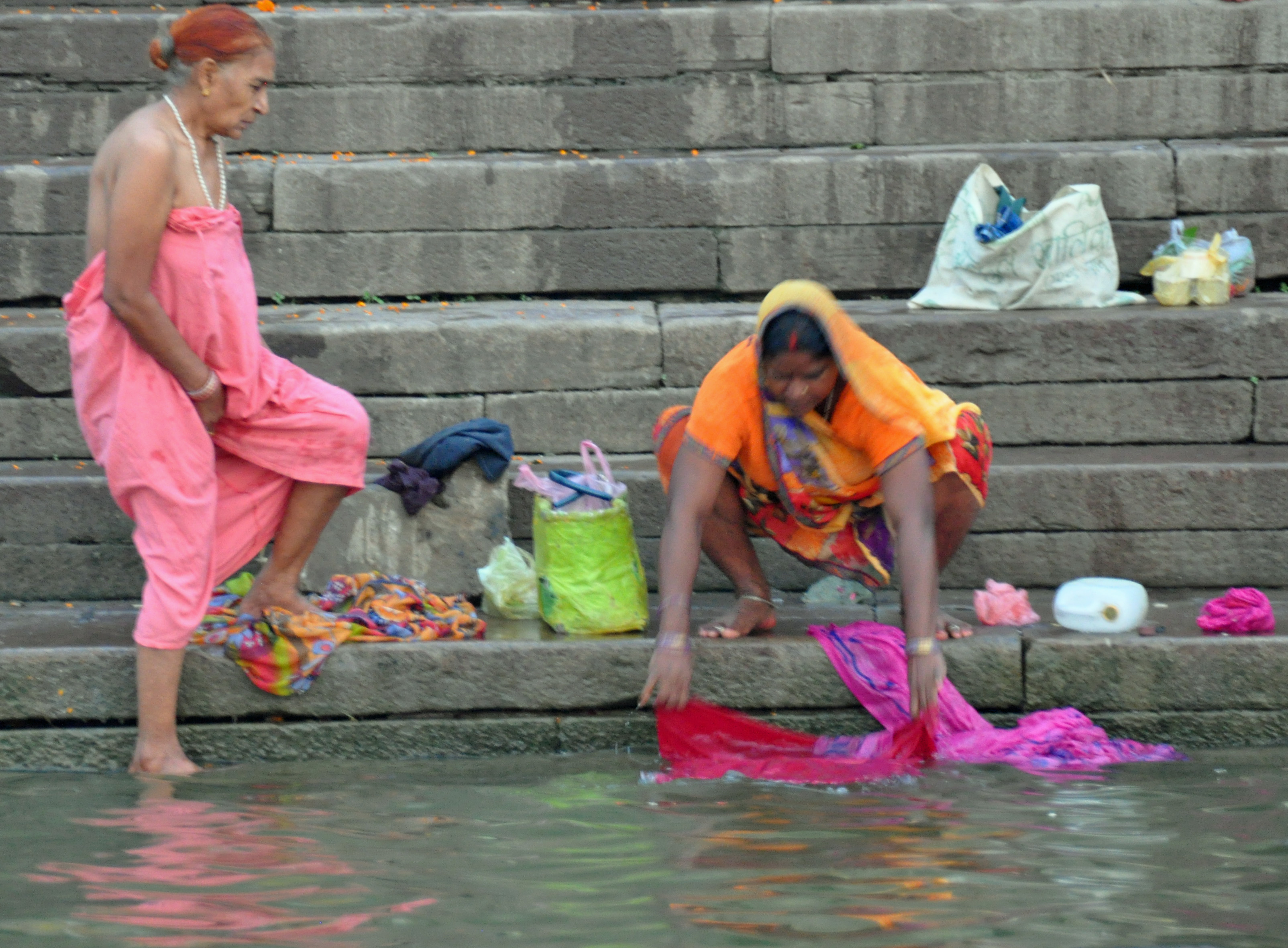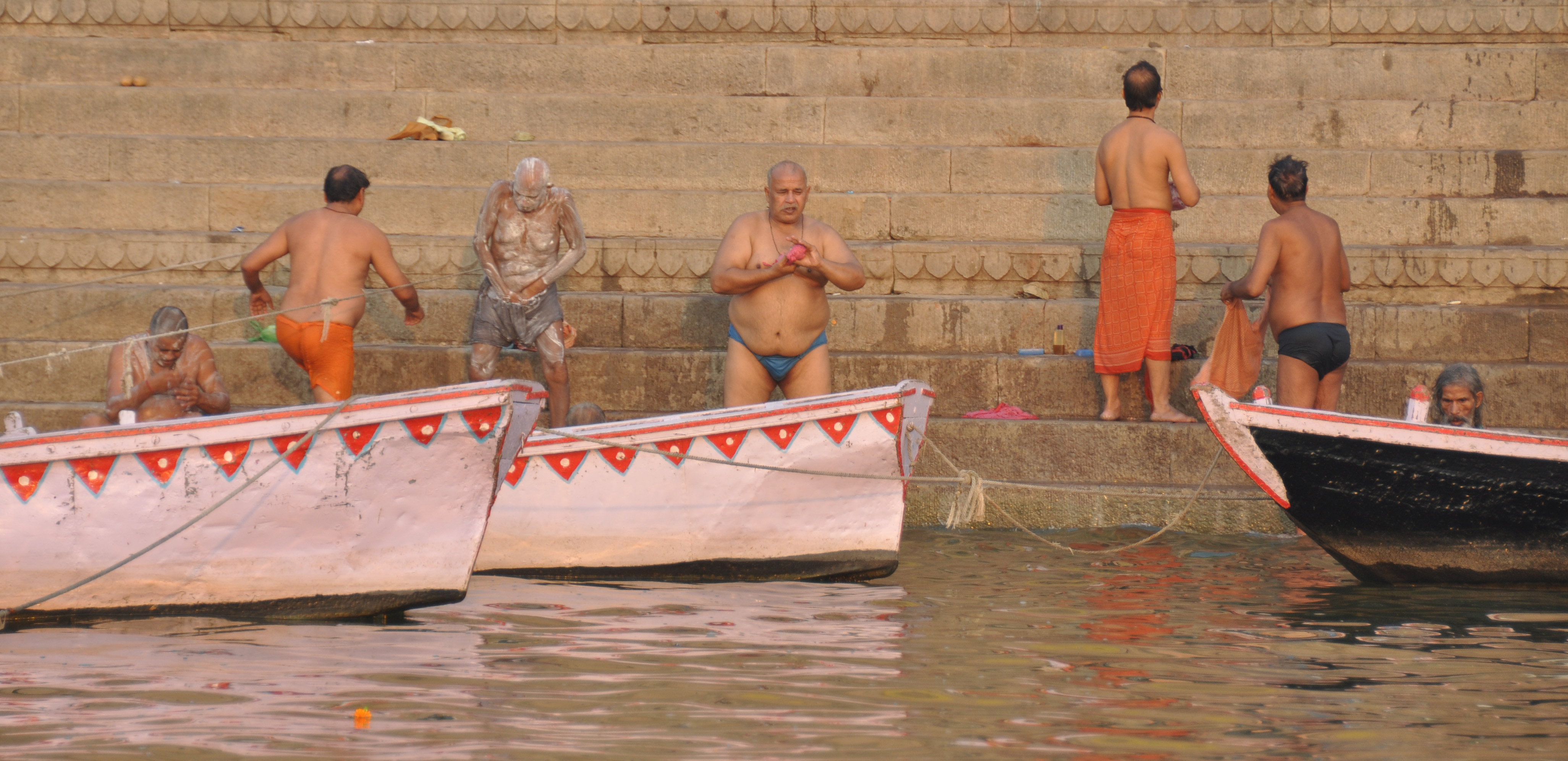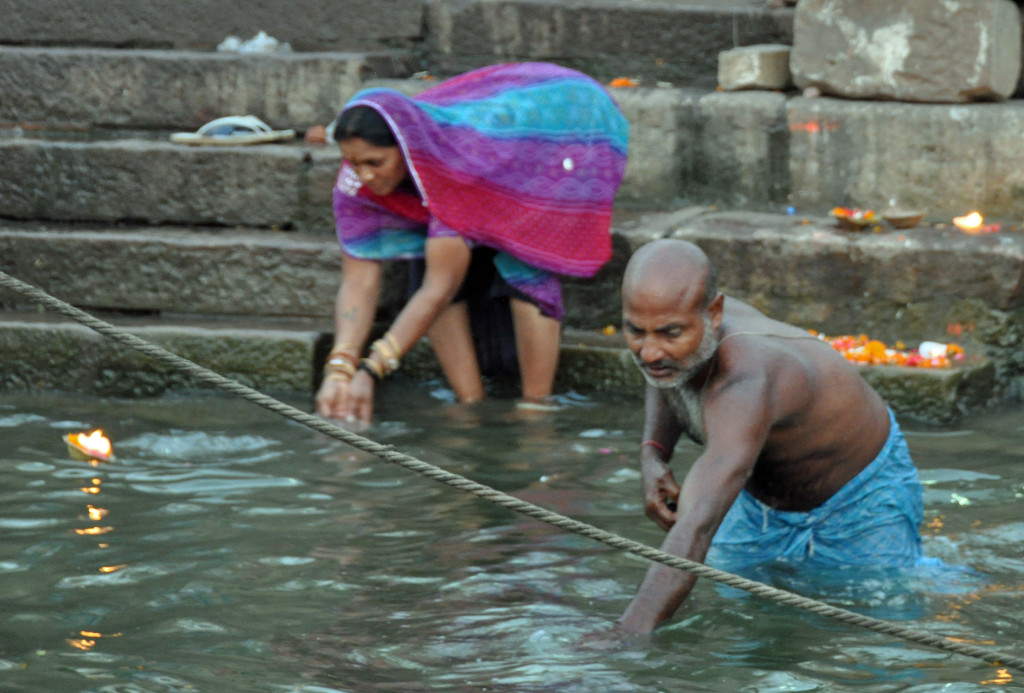 So like many tourists, foreign and Indian, secular or religious, we duly took a boat ride along the river and viewed the many ghats and the people using them.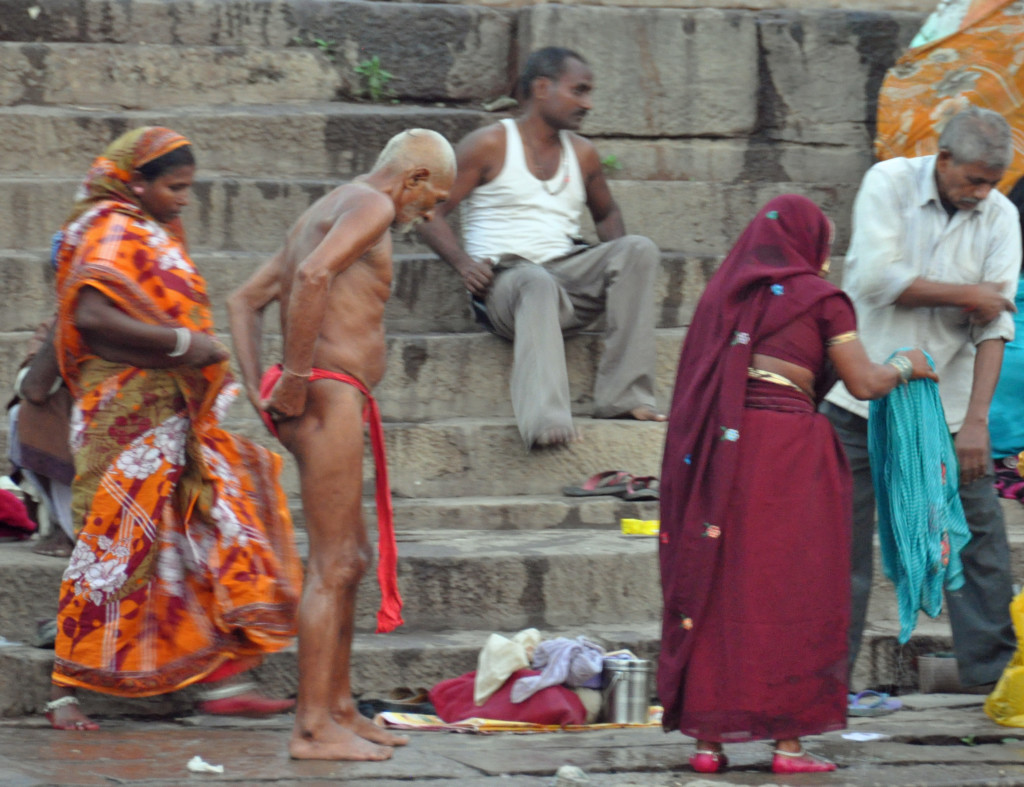 It was a fairly normal morning, no special religious significance, and yet the river was still busy with worshippers.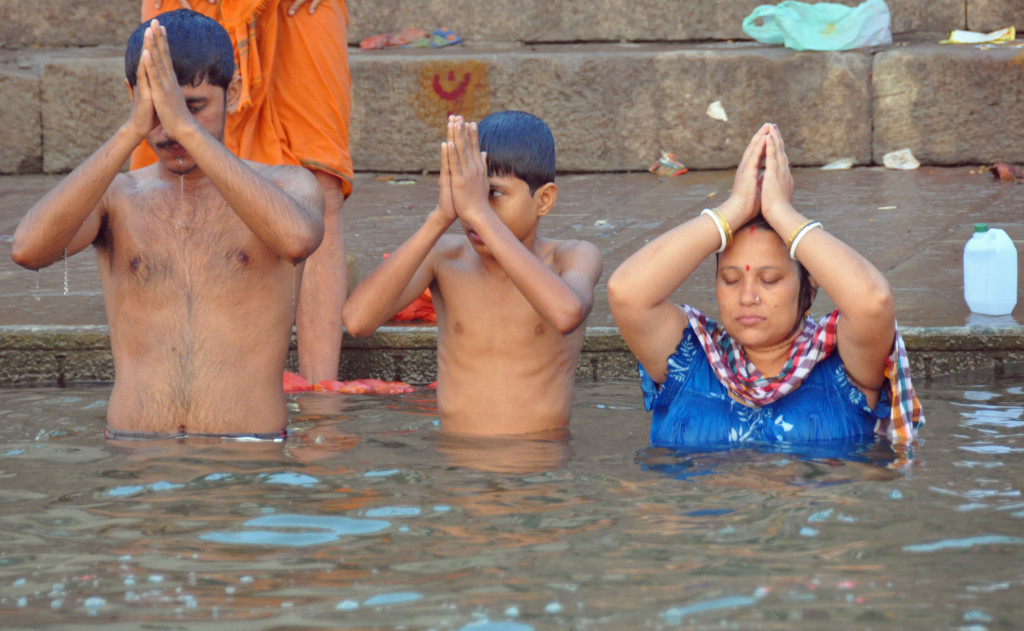 It was also busy with many of the people who make their living from the river, from barbers to the washer men carrying their linen down to the river and beating it senseless in the polluted waters,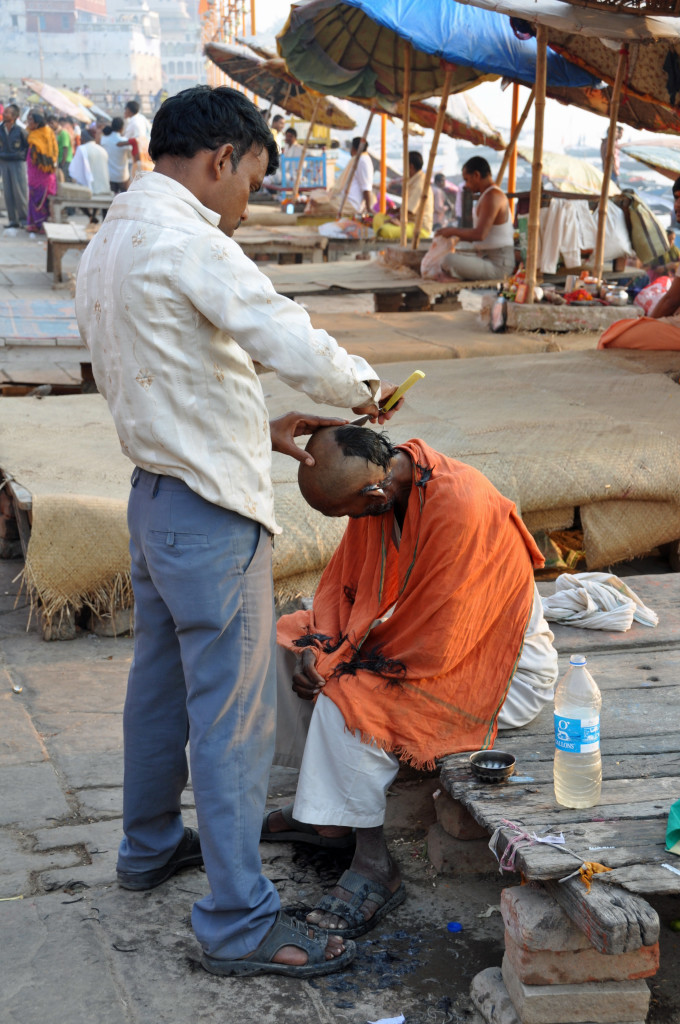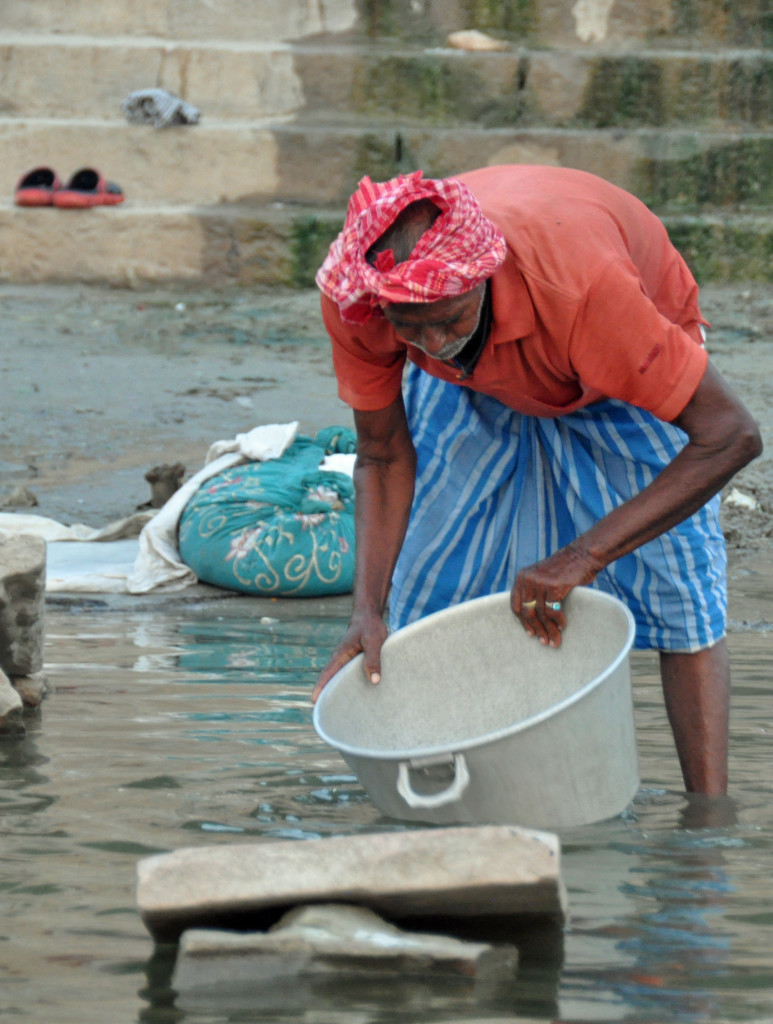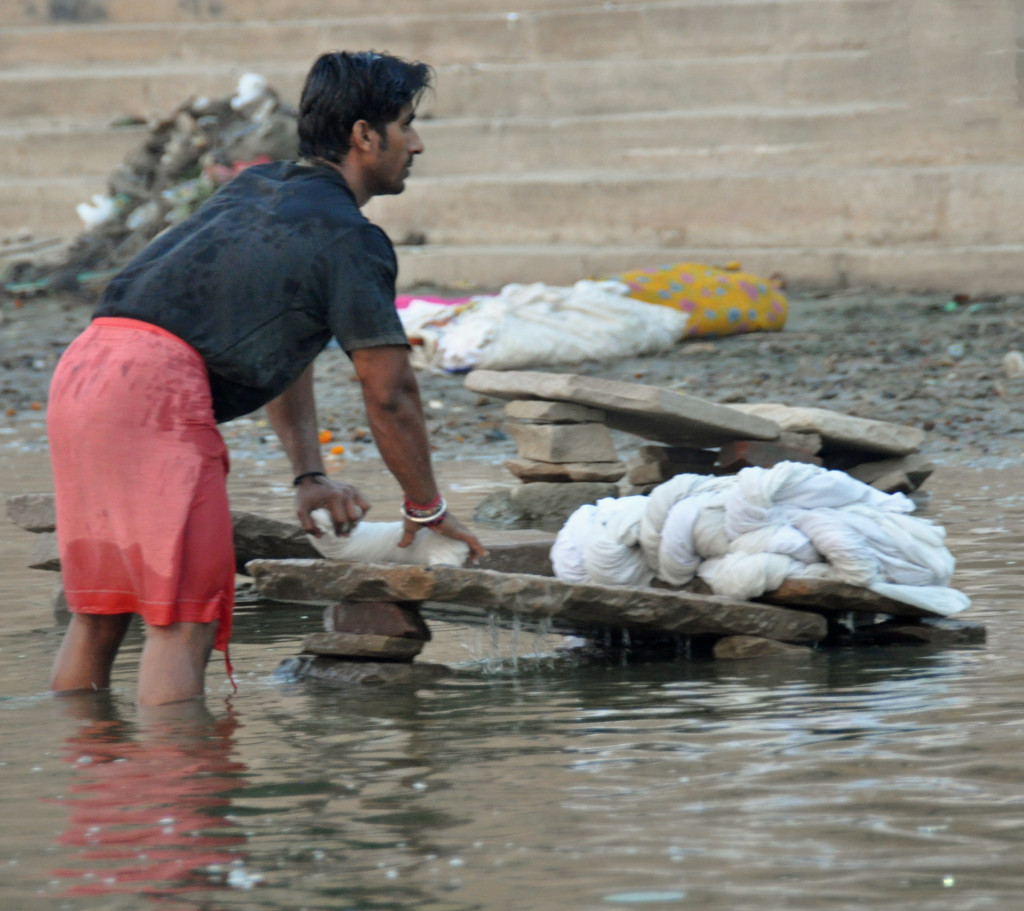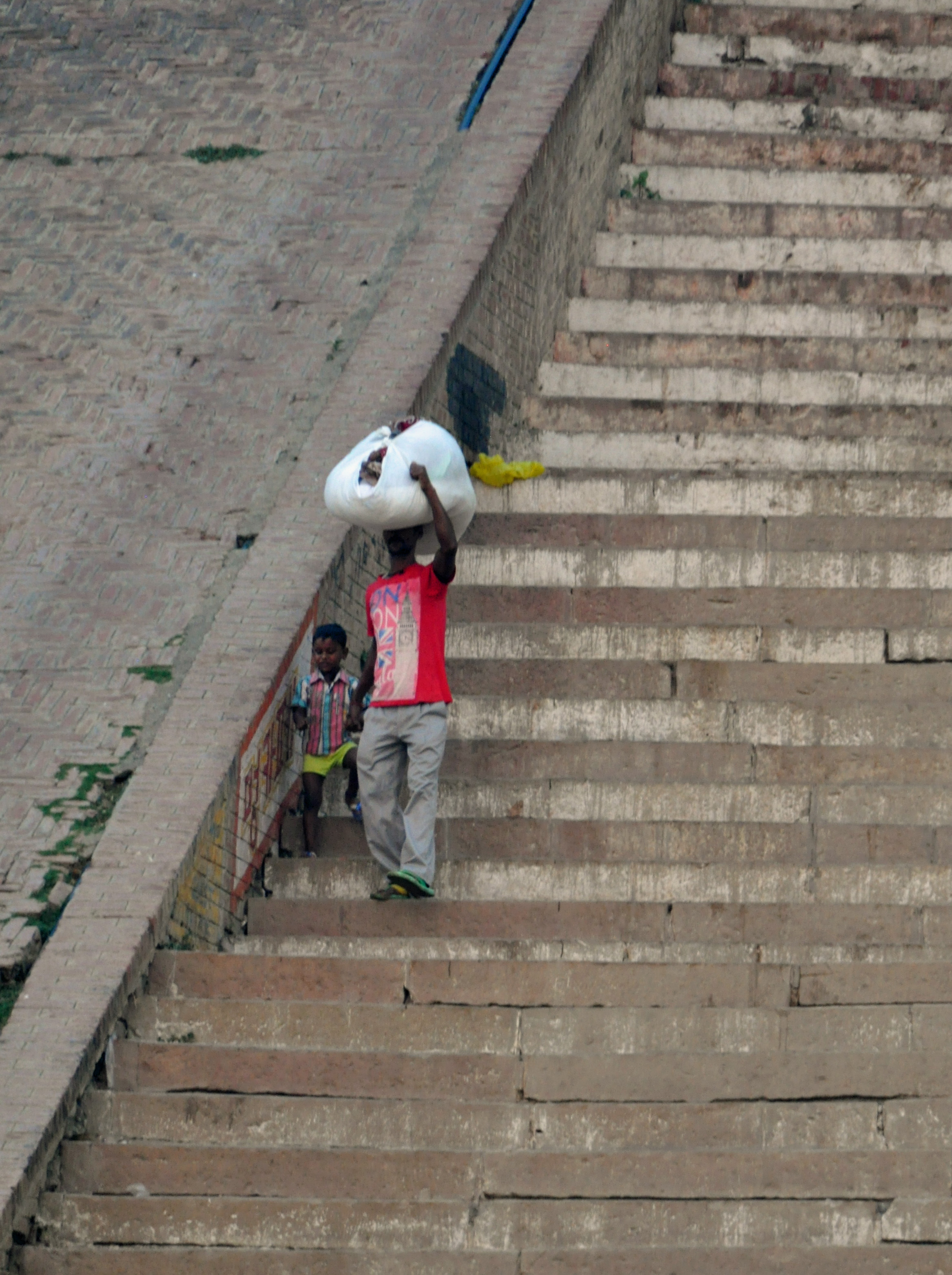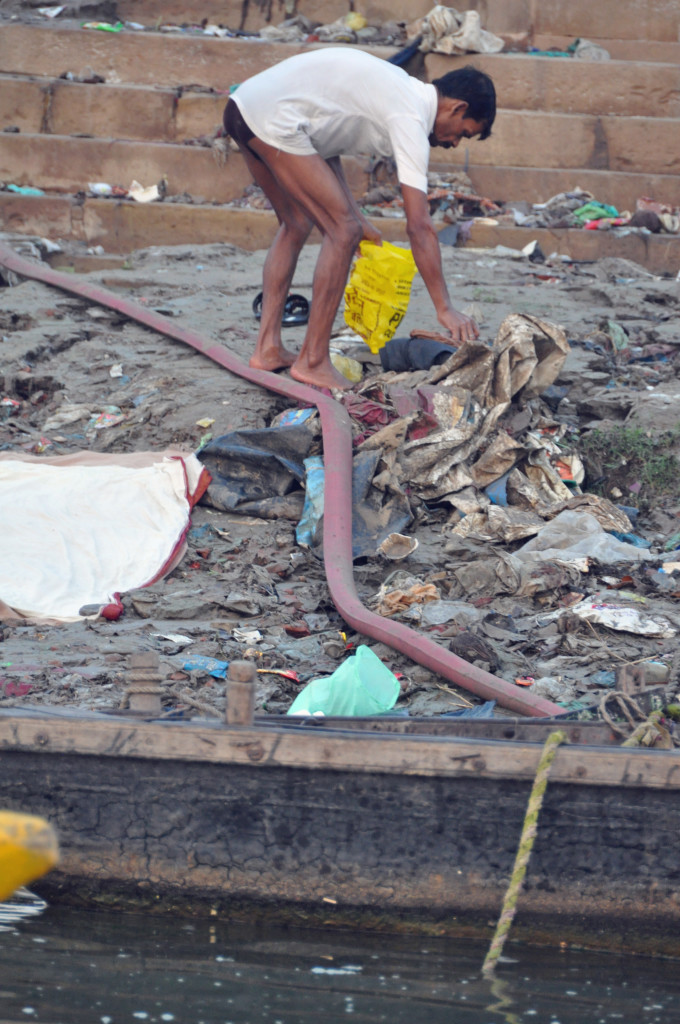 And ofcourse the cremations.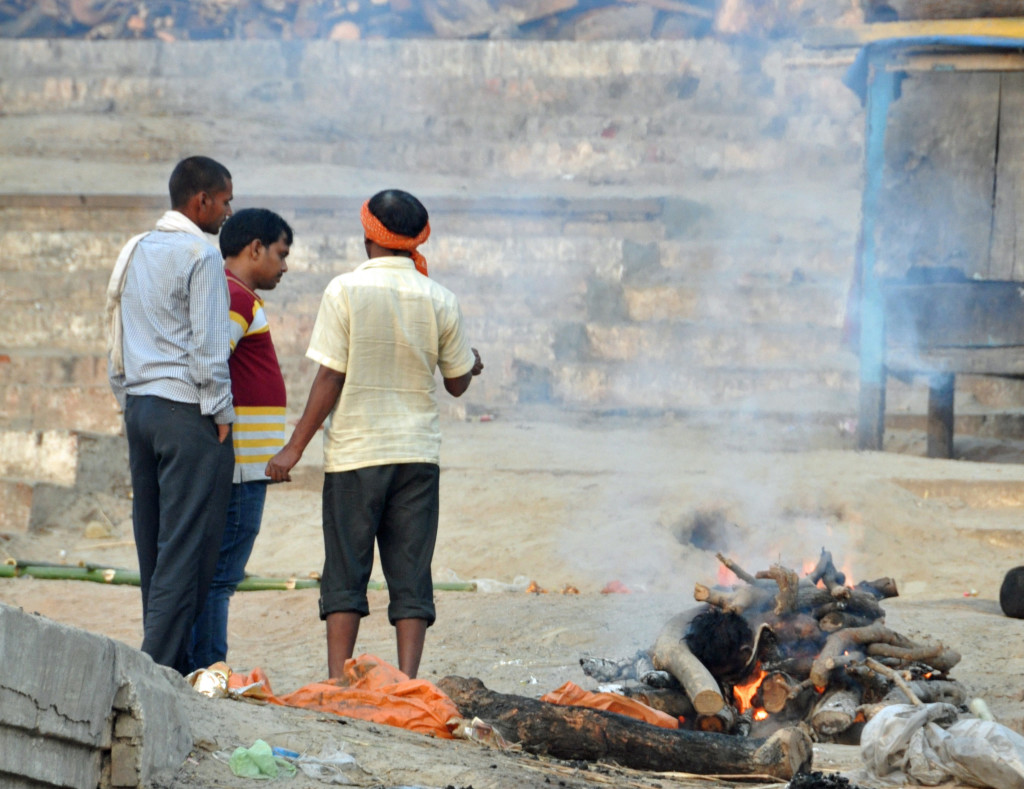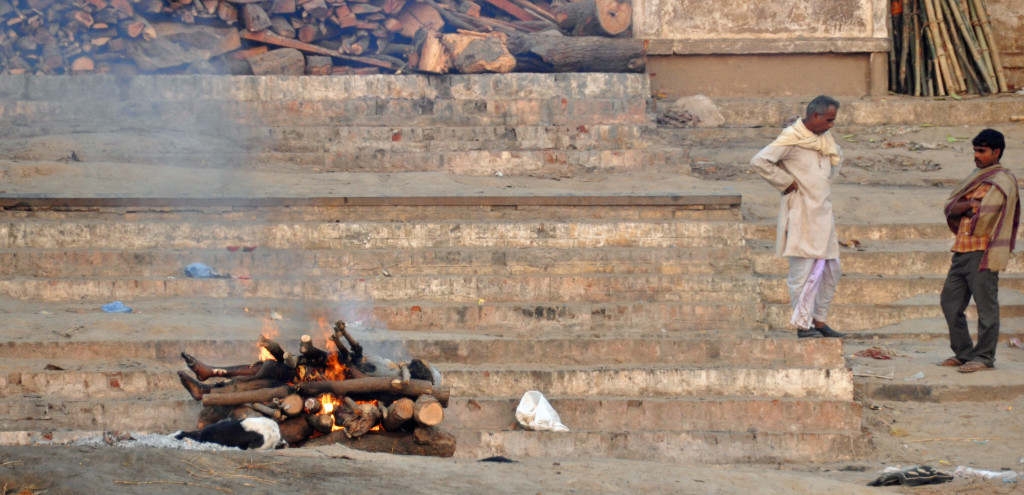 There were the many stands of yogis and brahmin priests alongside the river either working on their own enlightenment on their followers.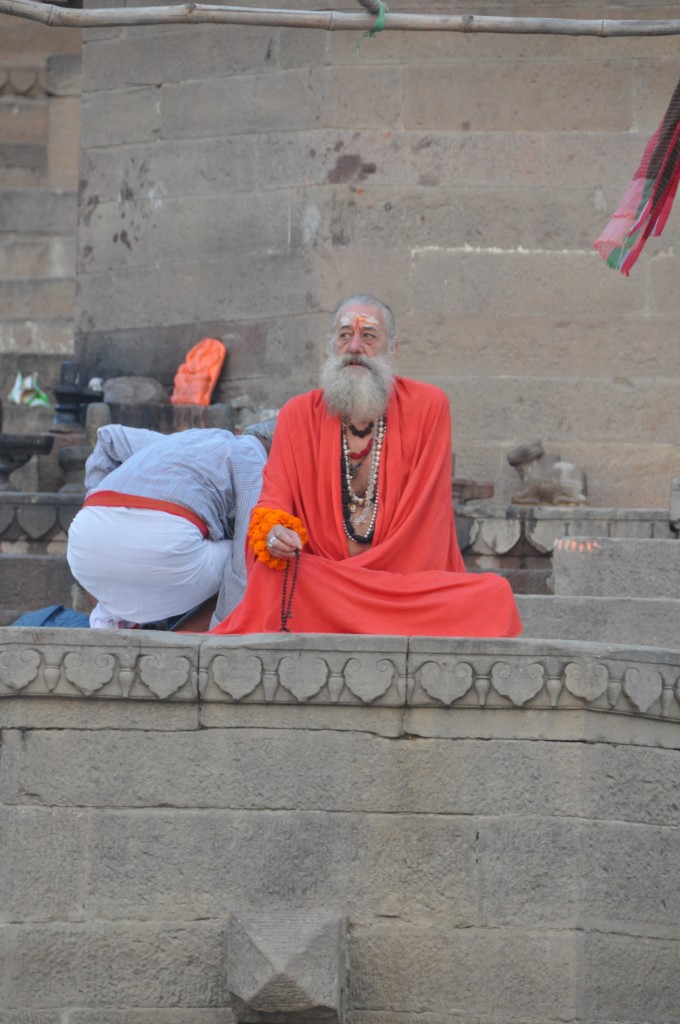 A couple had very beautiful female attendants.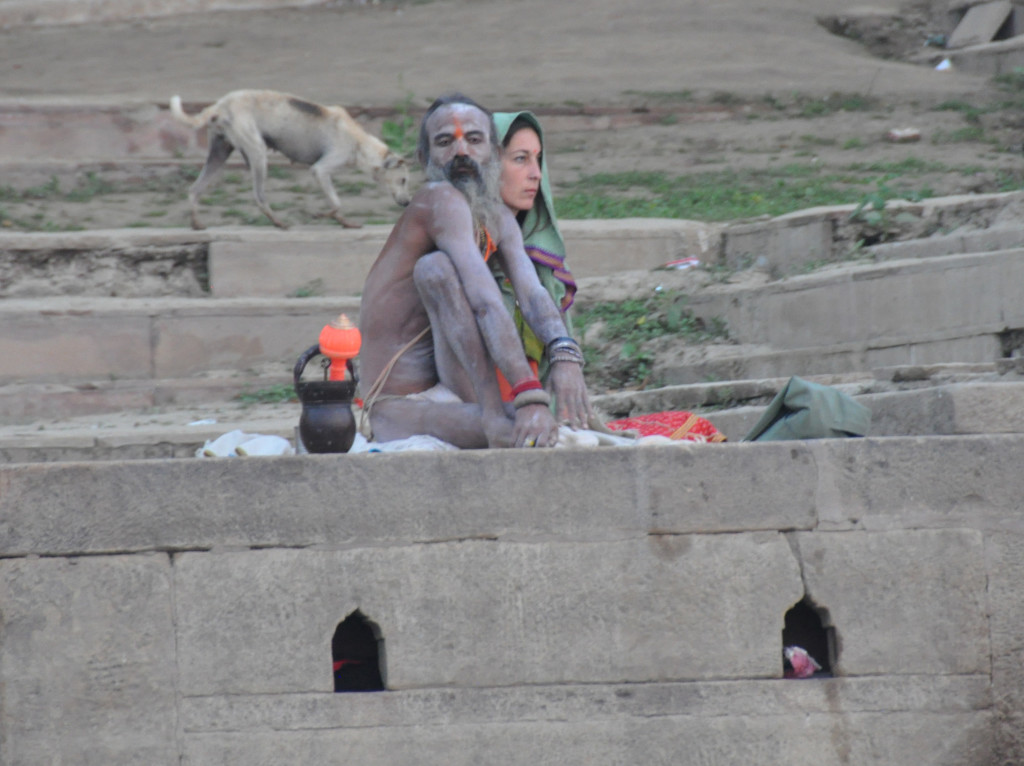 We walked back through the old town with it's tiny alleys, muddled up together with their starving dogs, cows searching through the rubbish left over for food and the tiny little woman, huddled over her cart unable to keep up with the detritus of her slightly higher caste neighbours.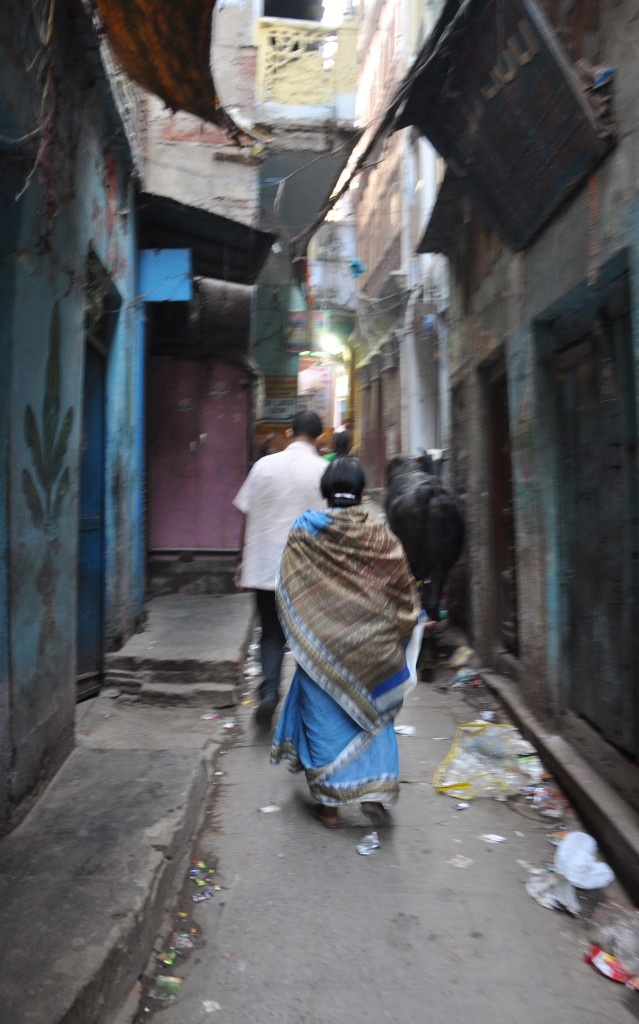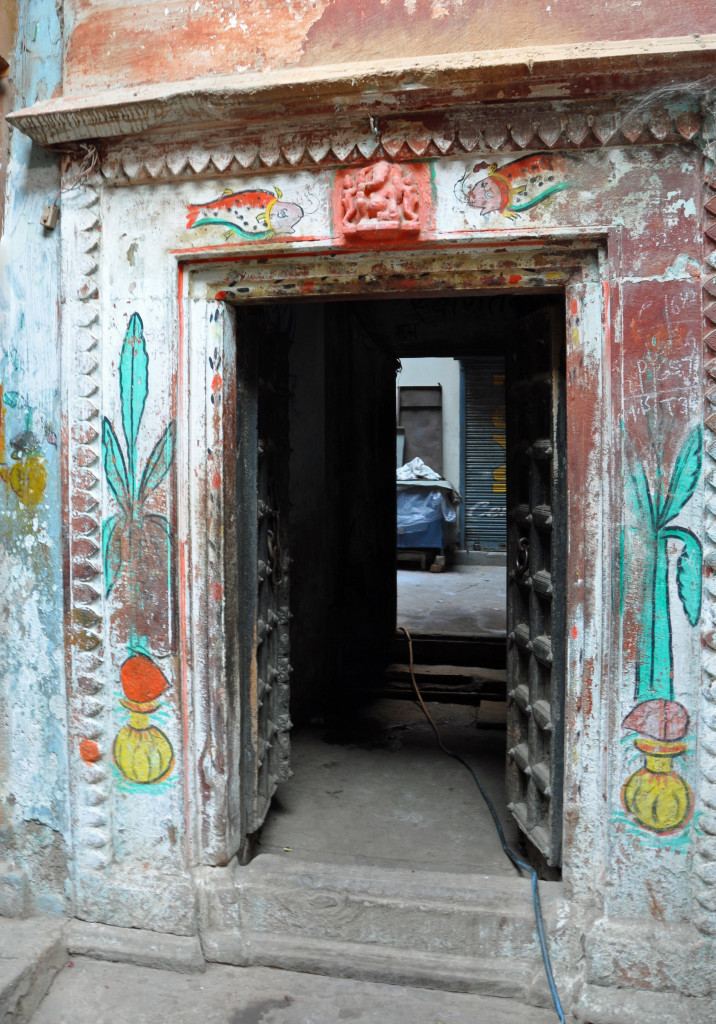 Not the caste is an issue in India anymore…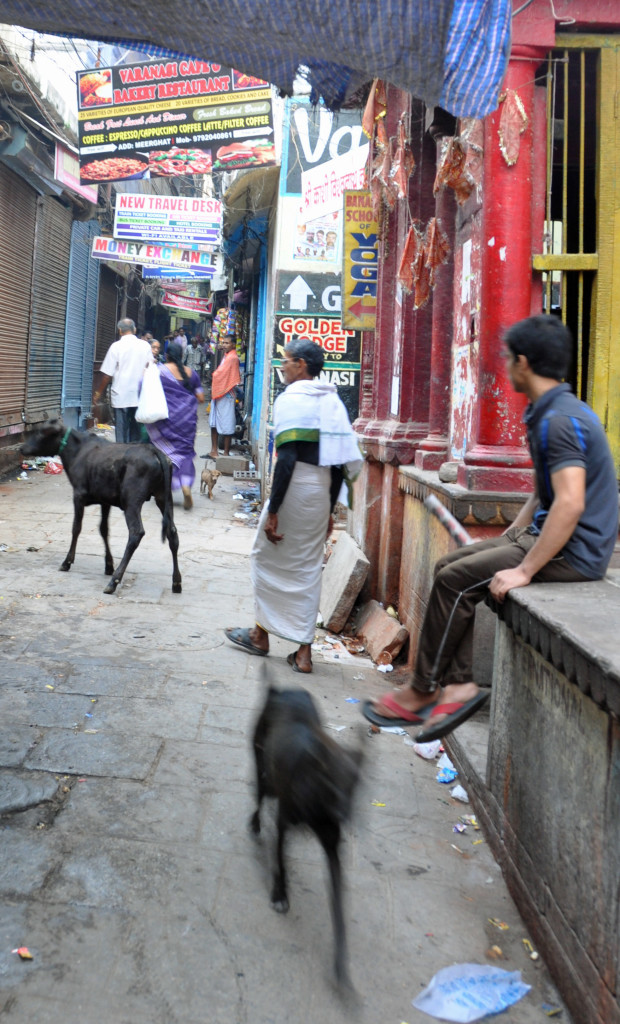 And all of the time, keeping watch on a beautiful sunrise on the empty bank of the Ganges.