It's hot in Seville, rising to 40C we were glad to find shades across the streets.
In the middle of the day, people would walk from side to side trying to eke out the meagrely shade available.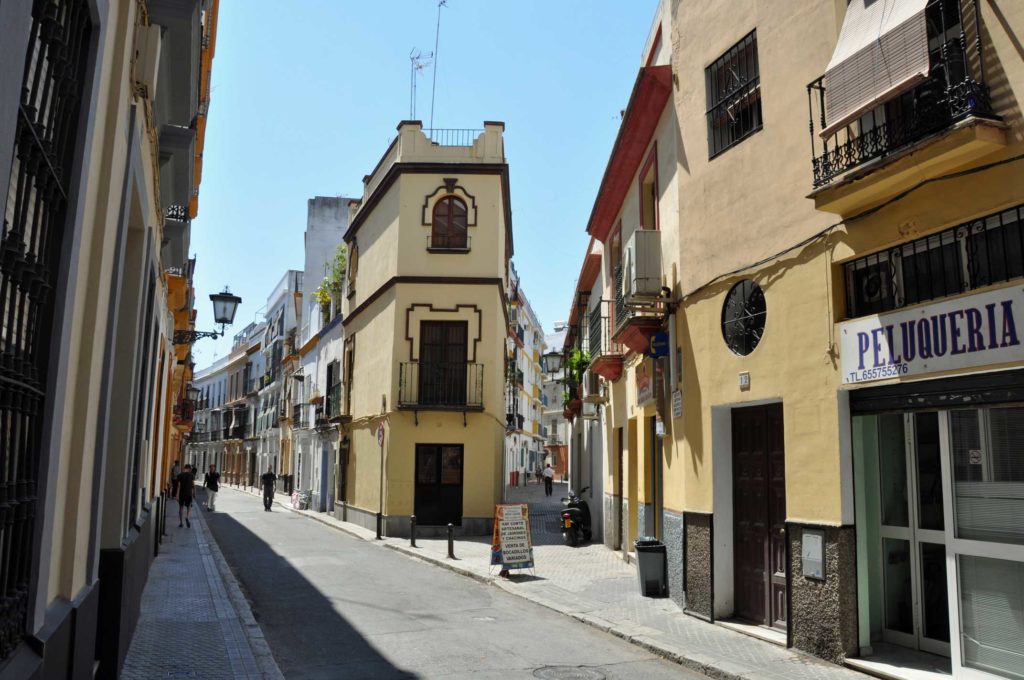 We made it through the older streets Las Ramblas, with it's Jewish quarter, no longer any Jewish population to speak of.
But the views into small courtyards were lovely, plus the horse carriage rides were very picturesque.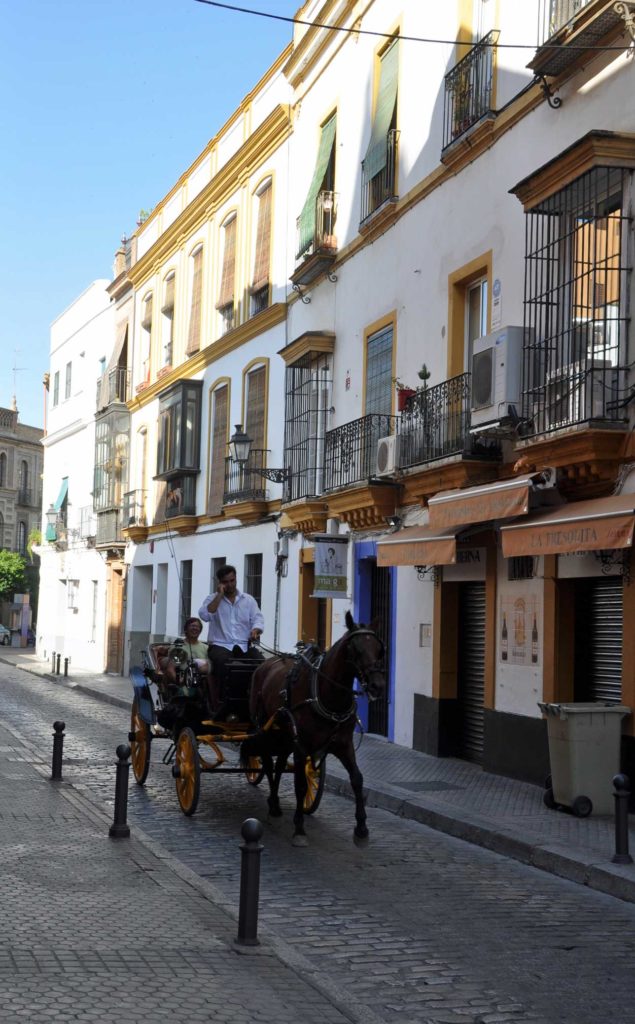 Also lots of small bars, usually decorated with bulls heads from the local arena.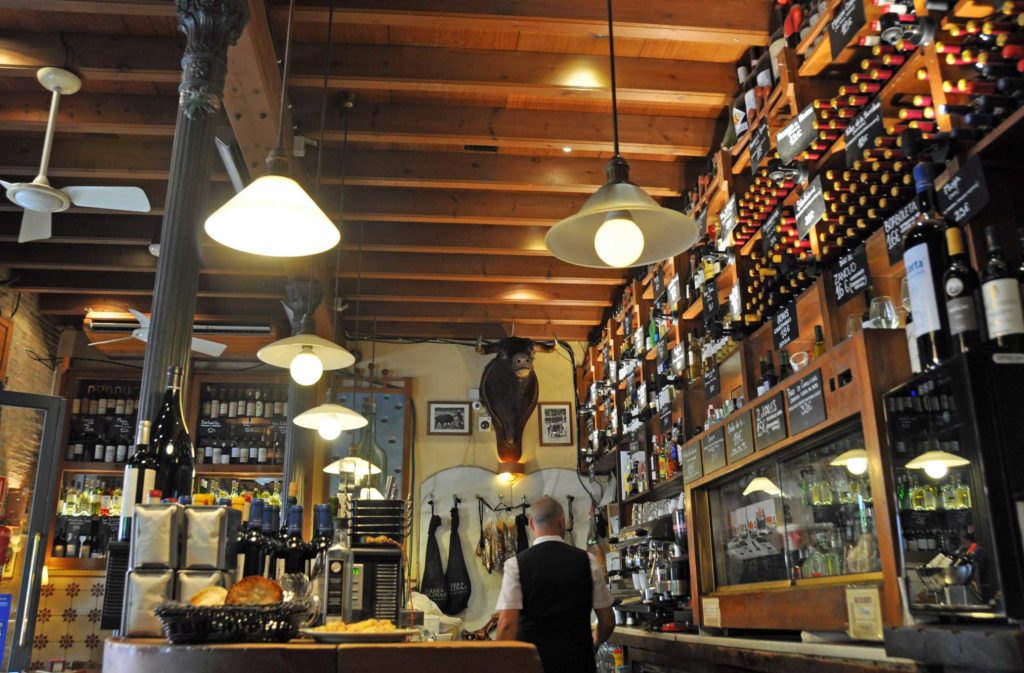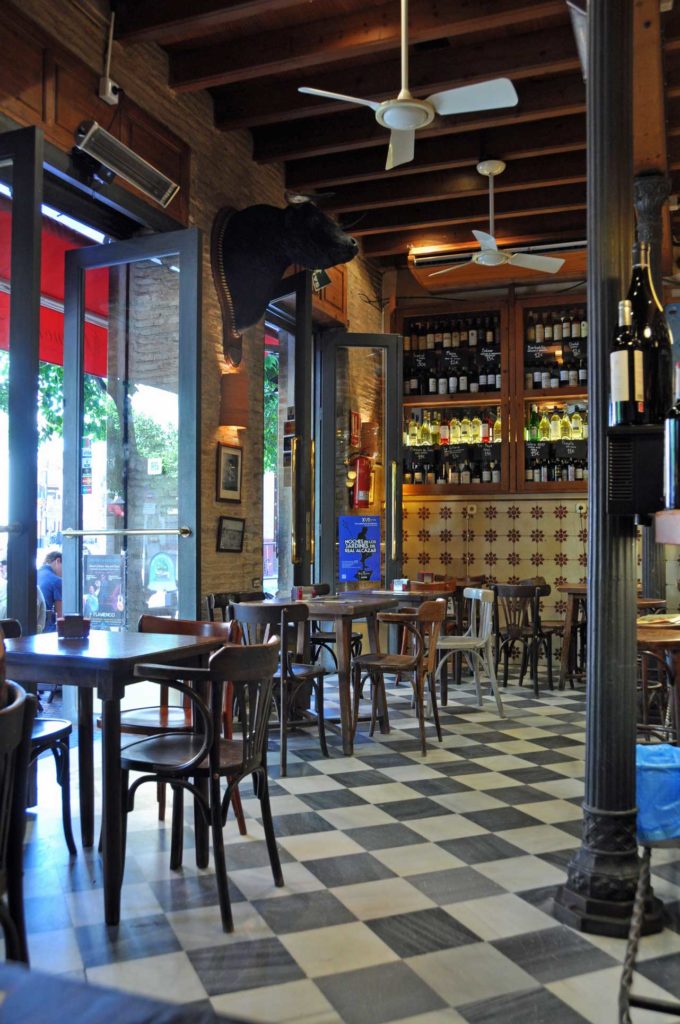 The cathedral was astonishingly large, yet surprisingly difficult to find a decent view once inside since the church had made great efforts to break down the church into more workable, human shape.
Attached to the cathedral is the minaret from the original mosque, which can be climbed (mostly ramp rather than stairs) to give really good views of the smallish city.
But the first thing you see on the way in is a statue of Joseph holding Jesus, and then you suddenly realise how rare images of Jesus with His earthly father really are.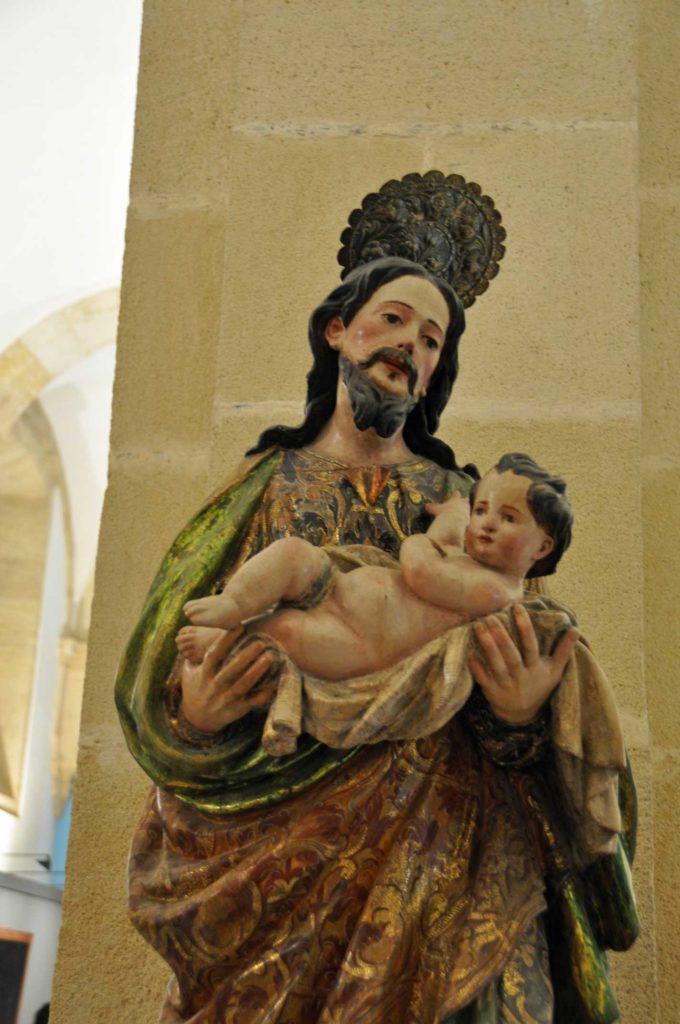 The gruesome art included a severed head of John the Baptist, which neatly introduced us to the Spanish gothic gore and drama.
Amongst the grandeur of the arches are innumerable altars, some modest, some covered in gilt.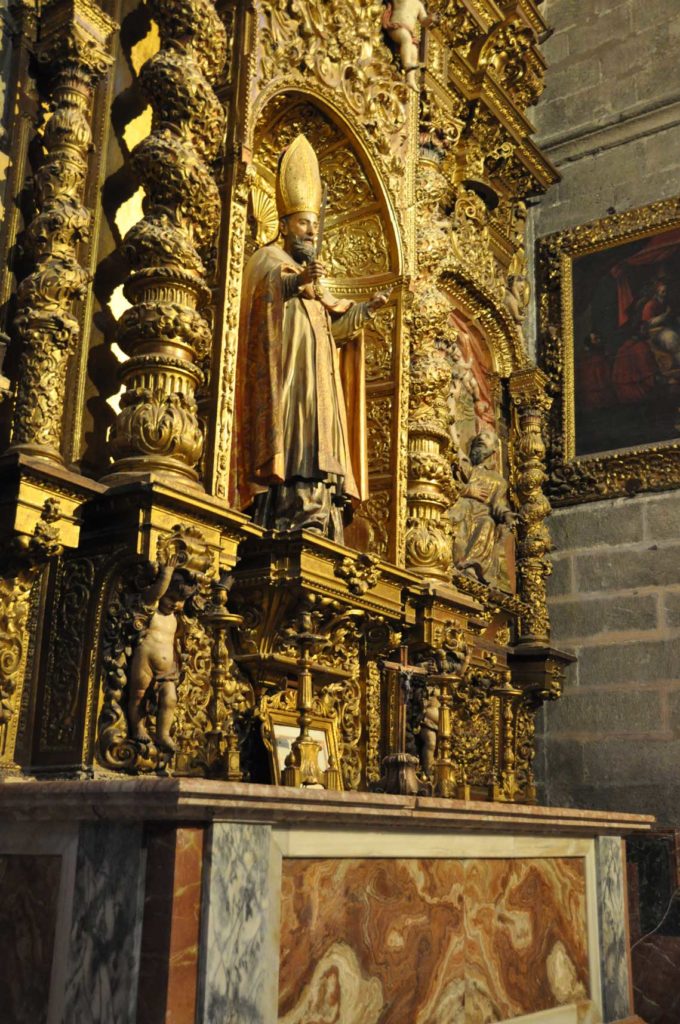 Some open and some closed away.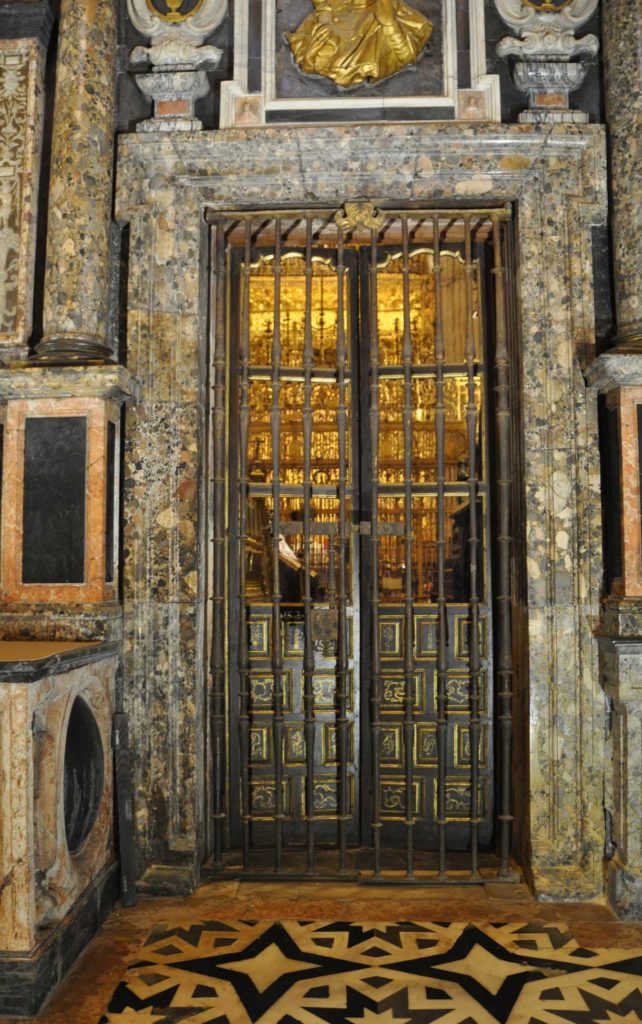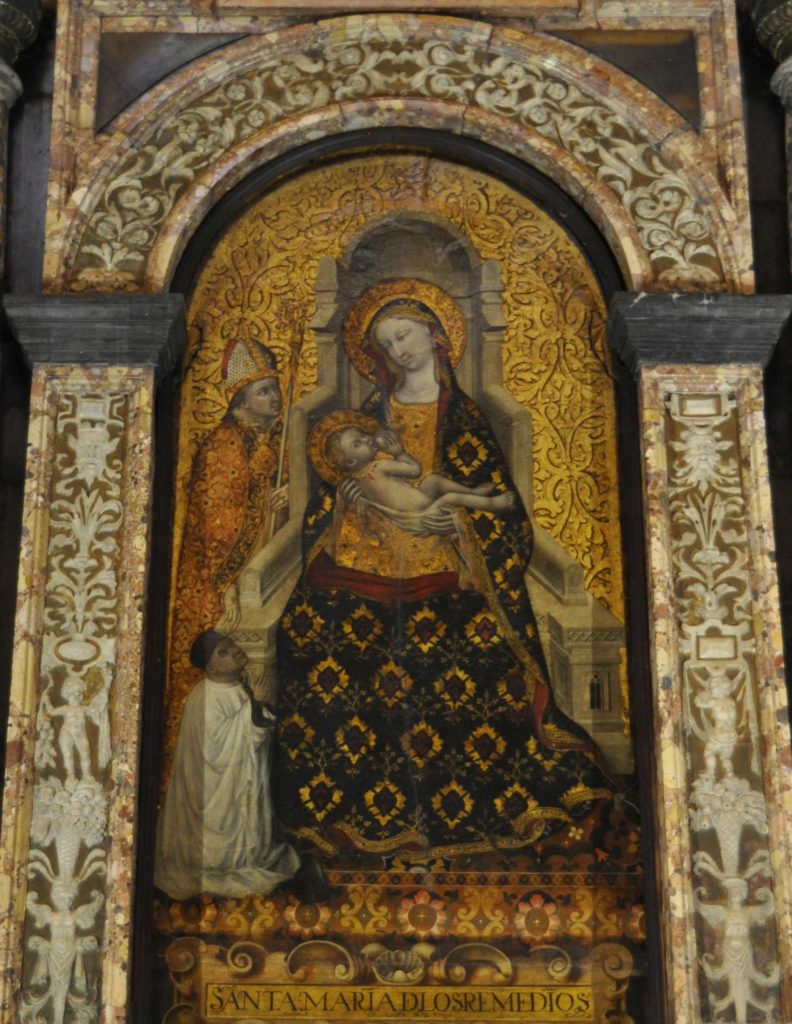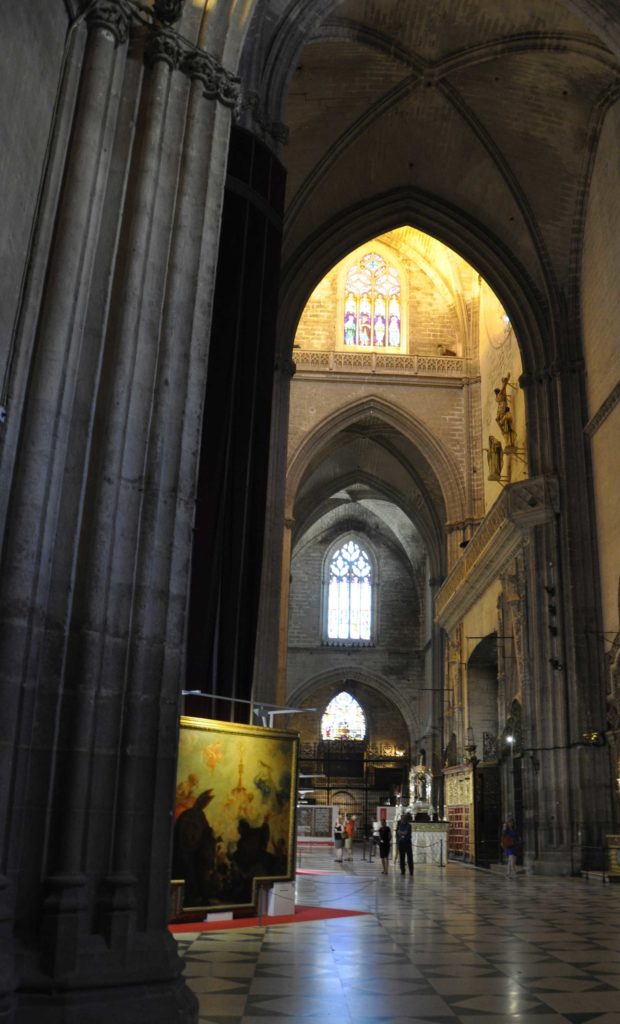 The glass was rather plain compared to the internal decoration.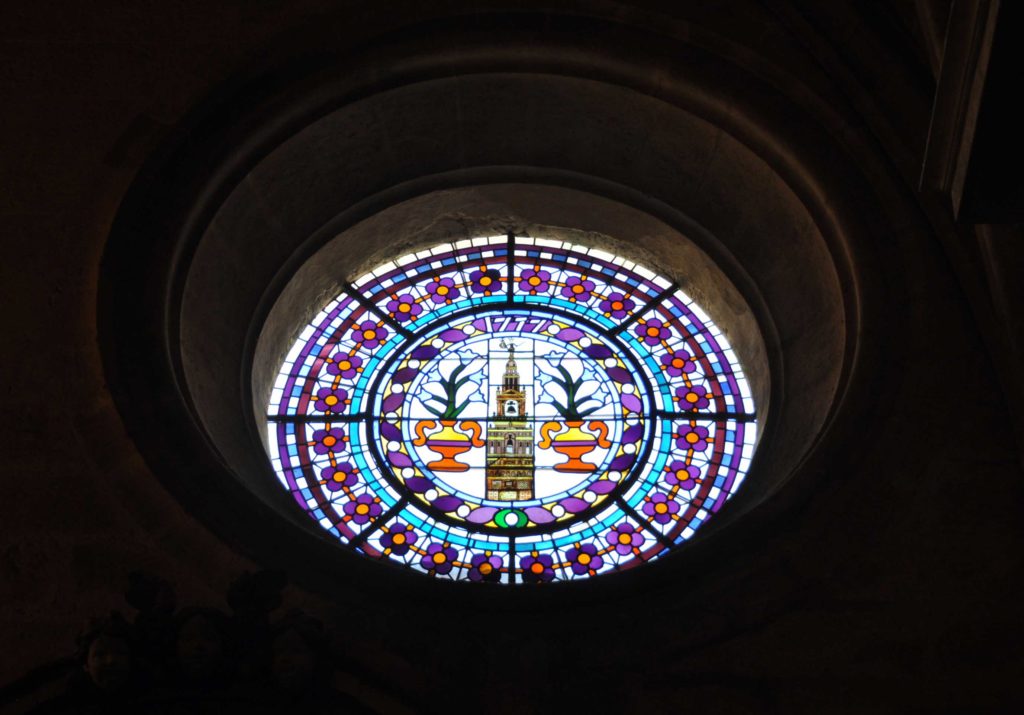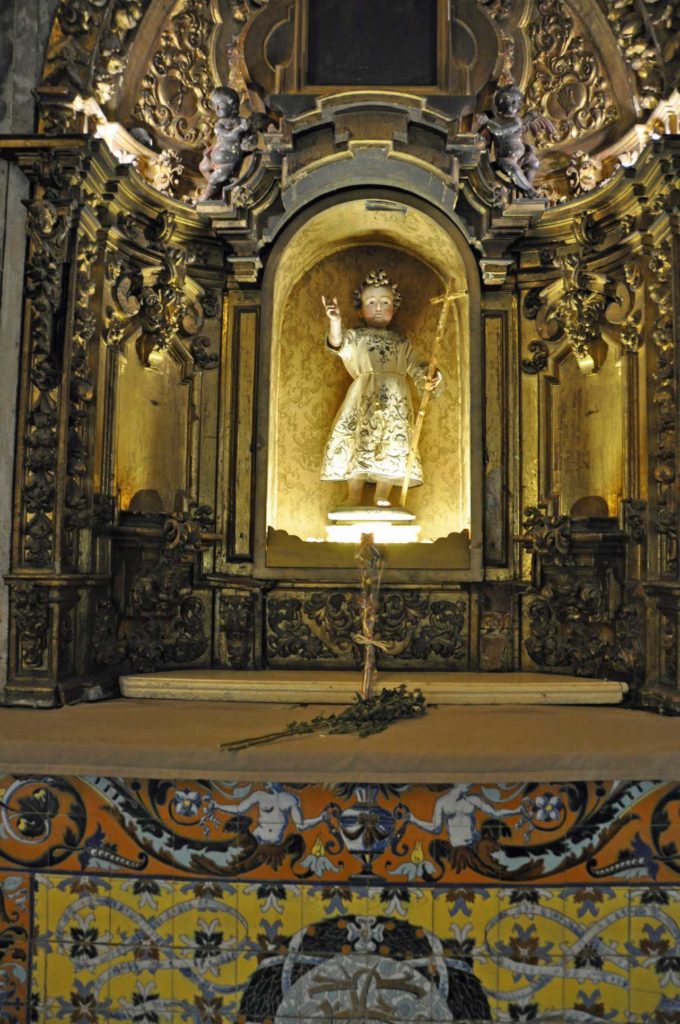 A display of church memorabilia was positioned at th beginning of the nave, interfering with the longest view thought the choir stalls to the main altar.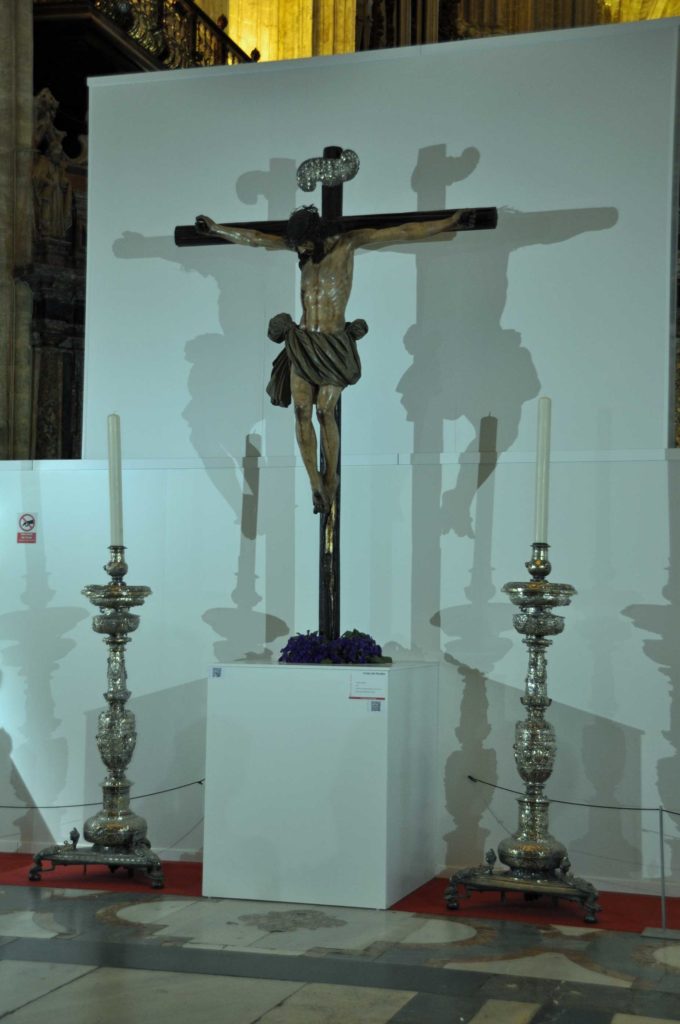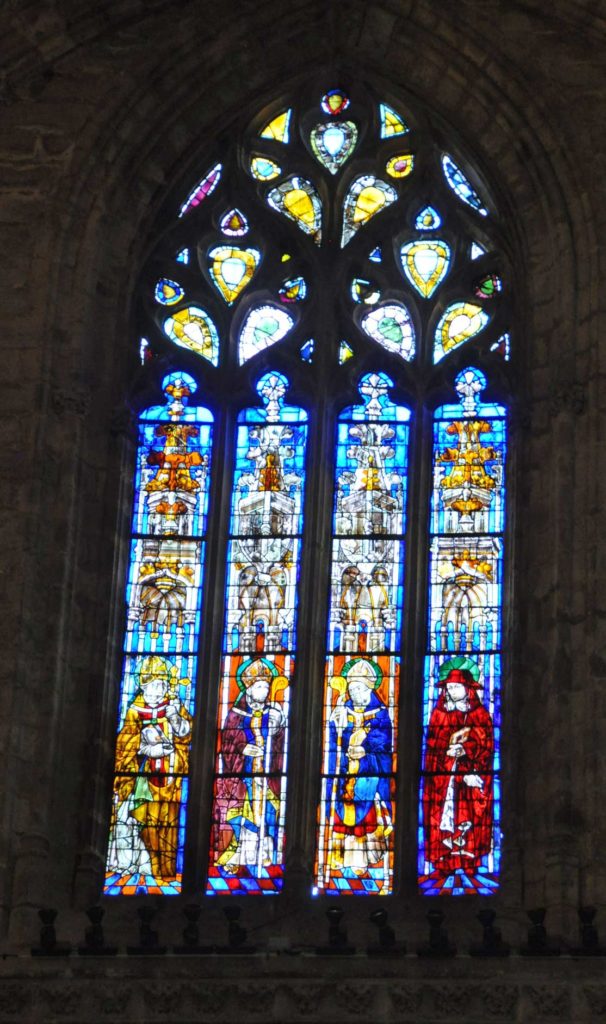 Picturesque in it's way, but it made it difficult to gain a sense of the grandeur of the church when built, when it would have been gloriously unfurnished.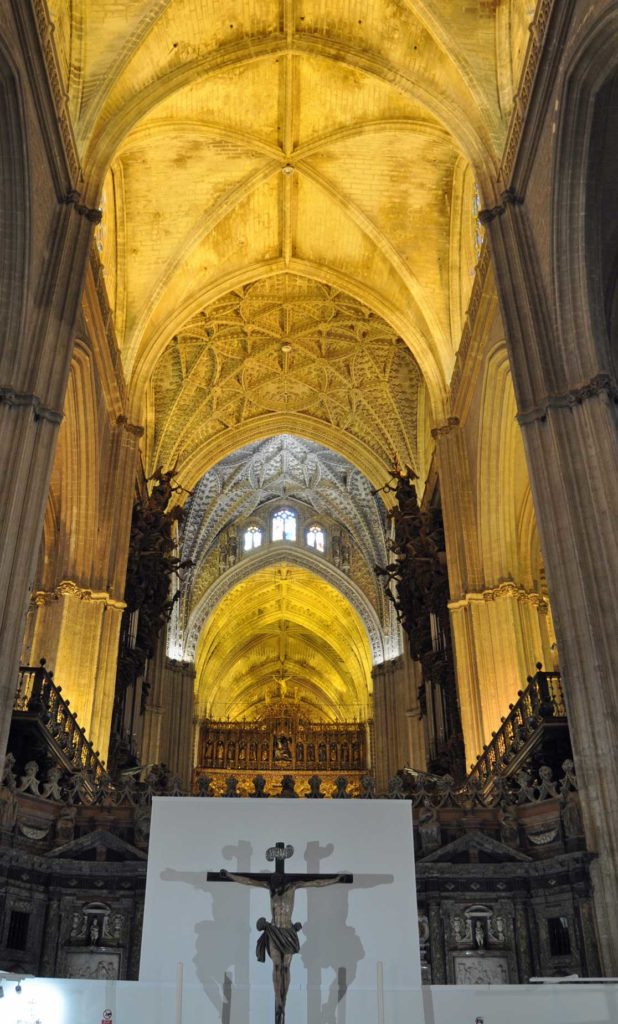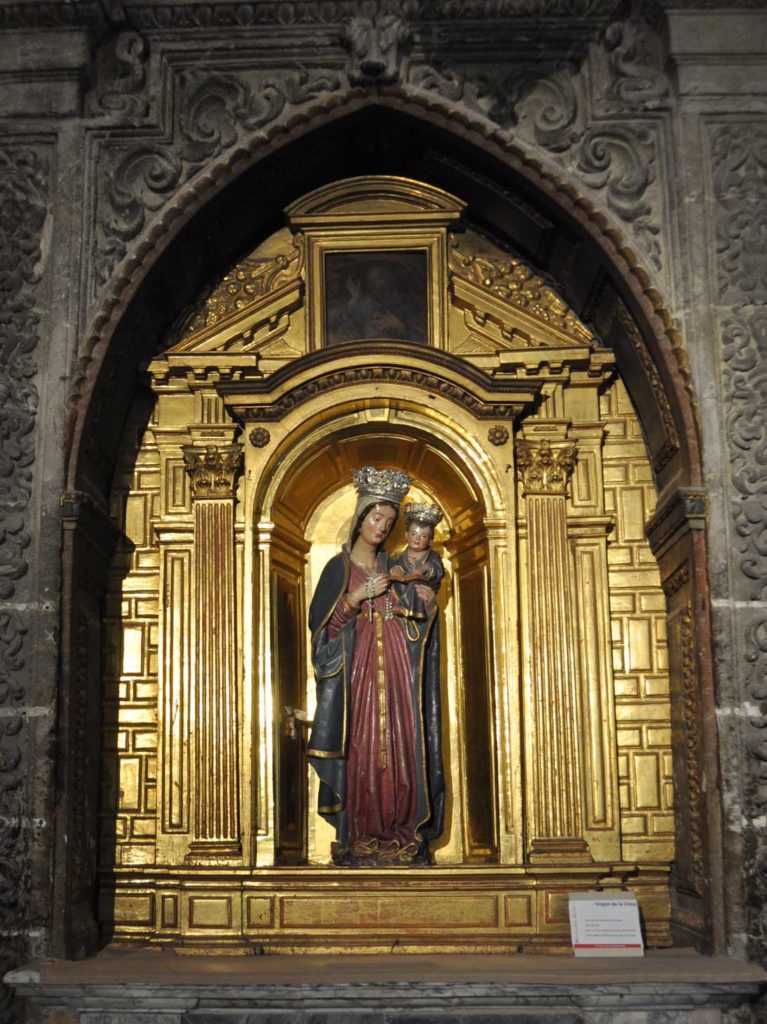 Amongst everything else, one of the many tombs of Christopher Columbus could be found.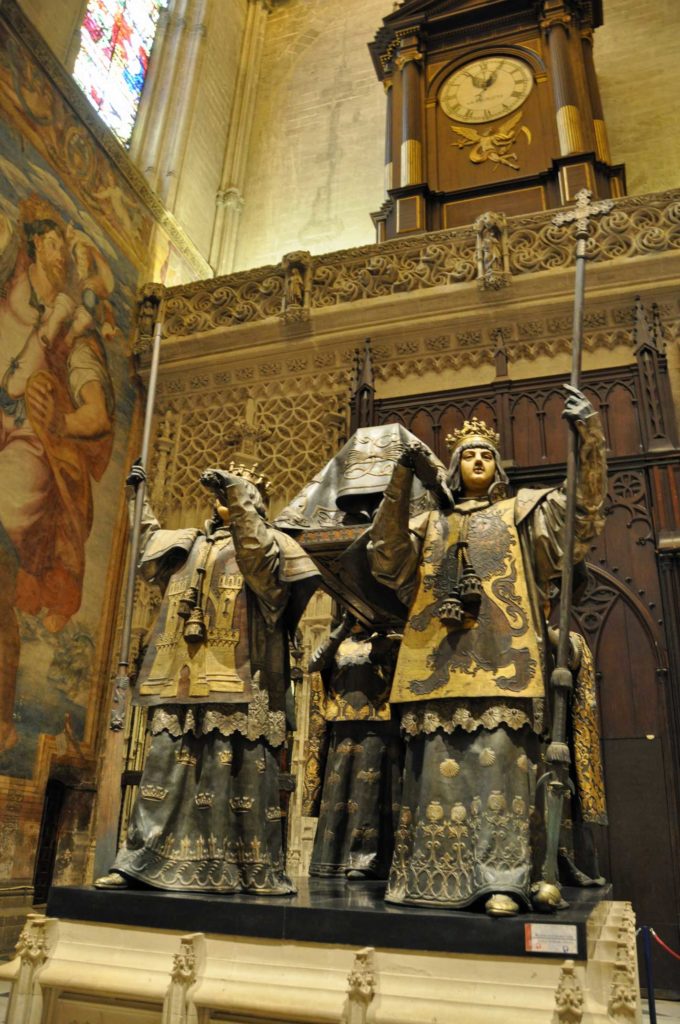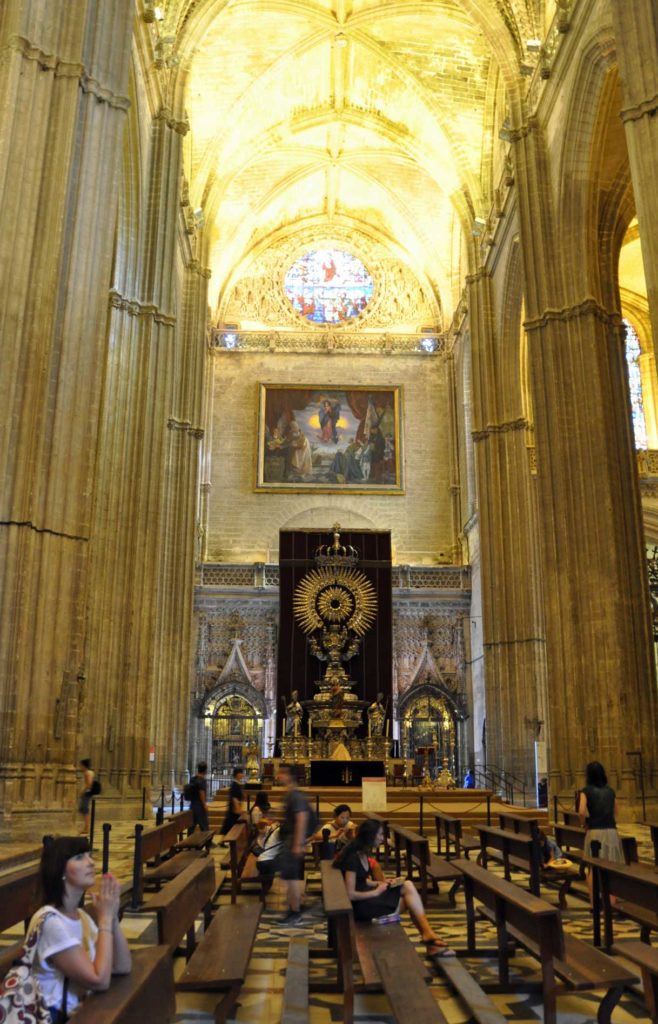 And in the midst of the hurly burly of visitors, the reminder that for some this remains at heart a religious place.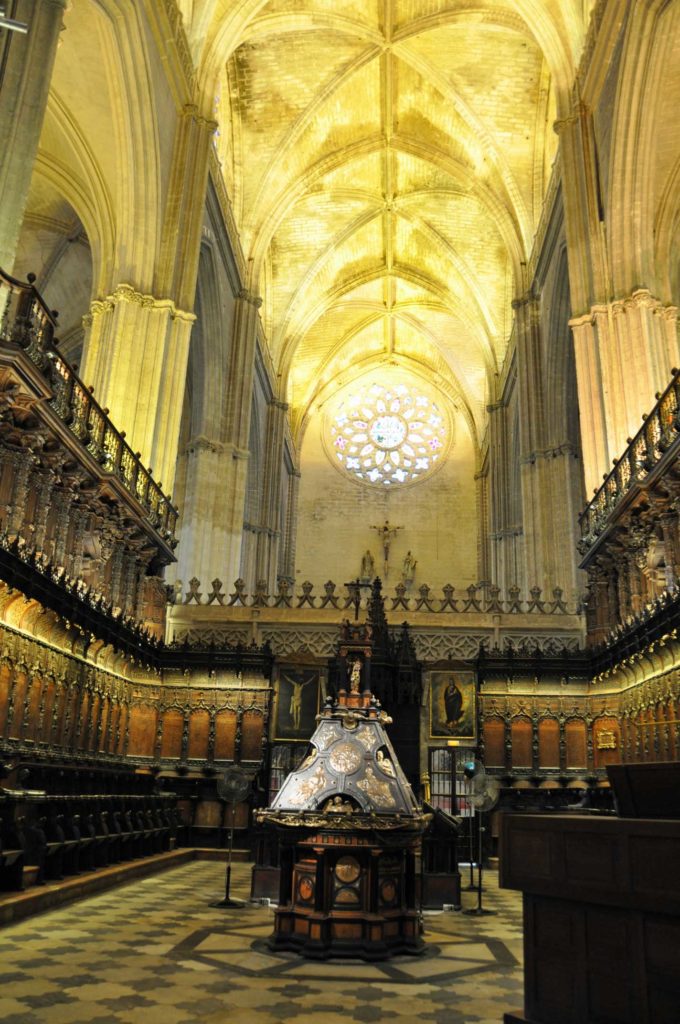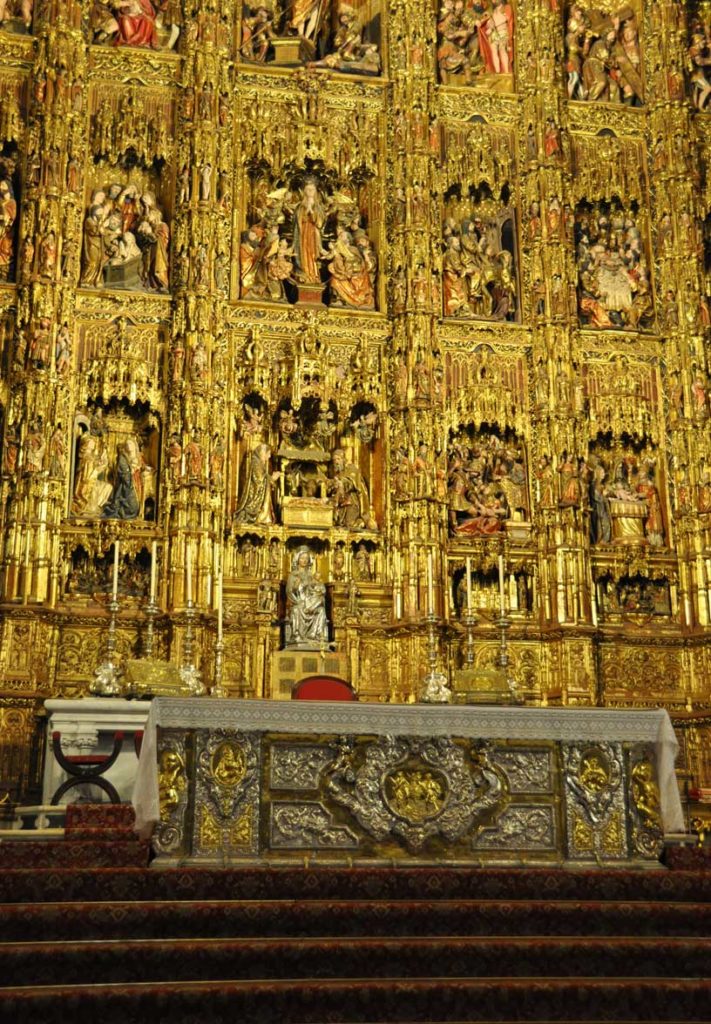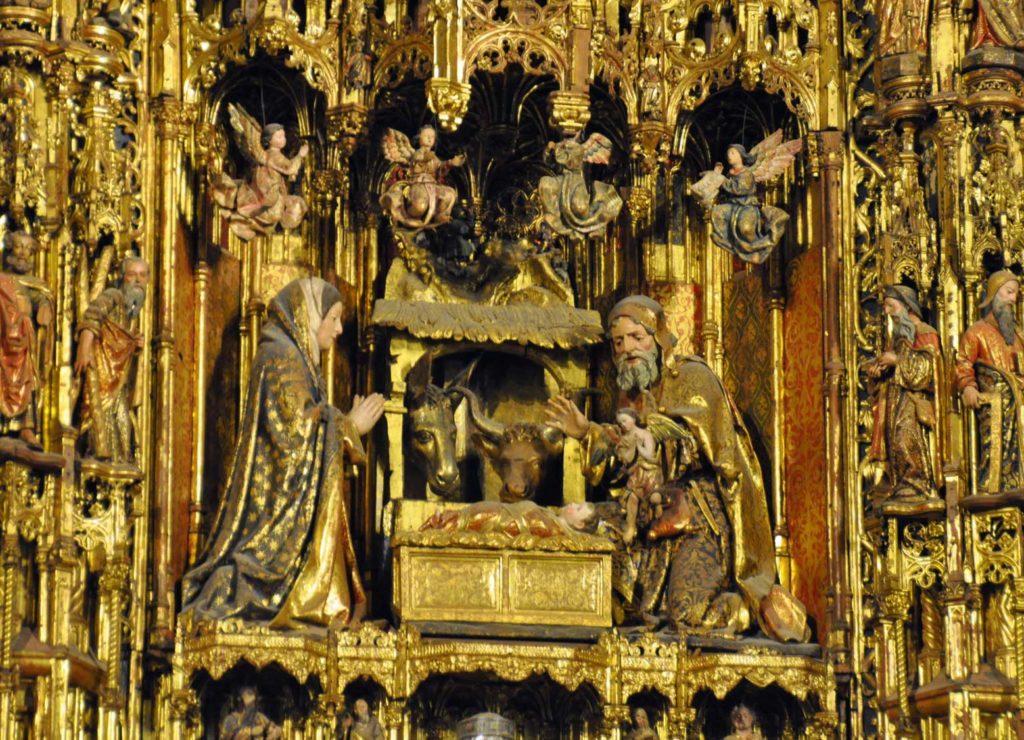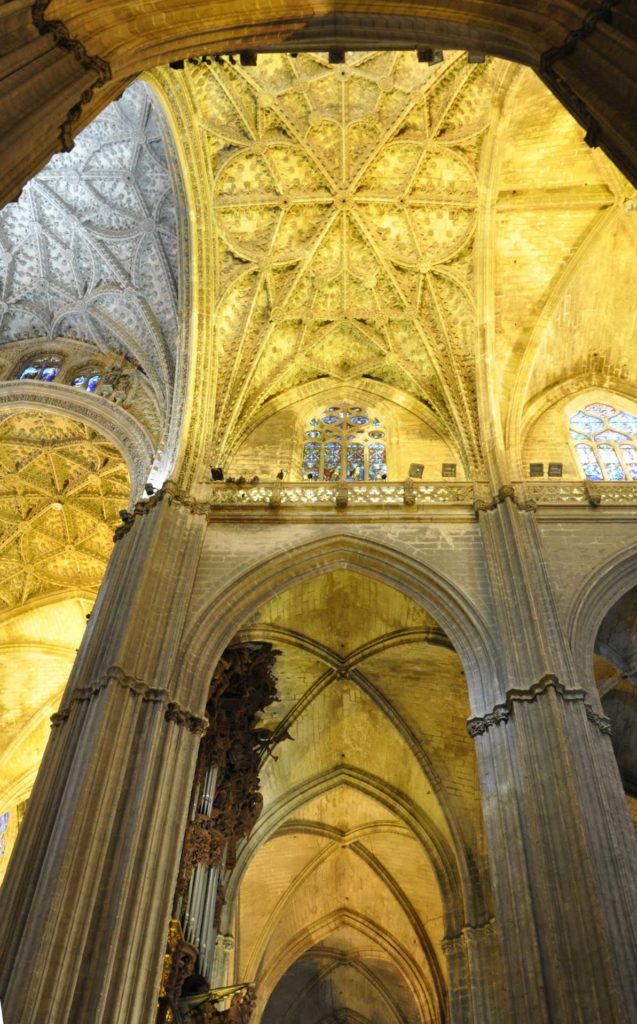 A short climb up the tower led to excellent views down towards the Alcazar palace and gardens.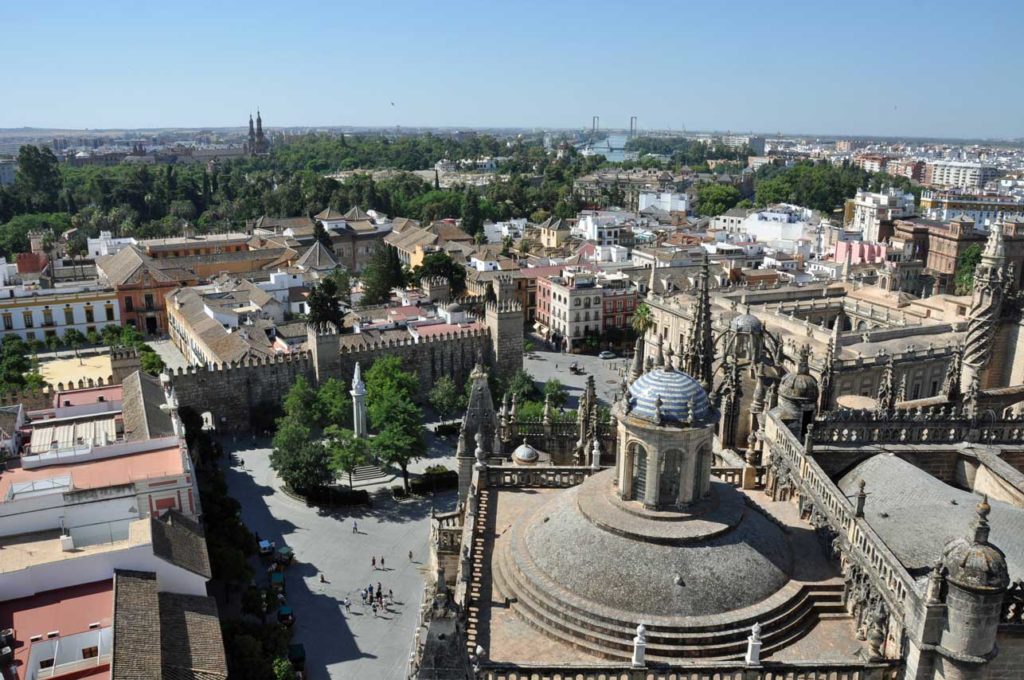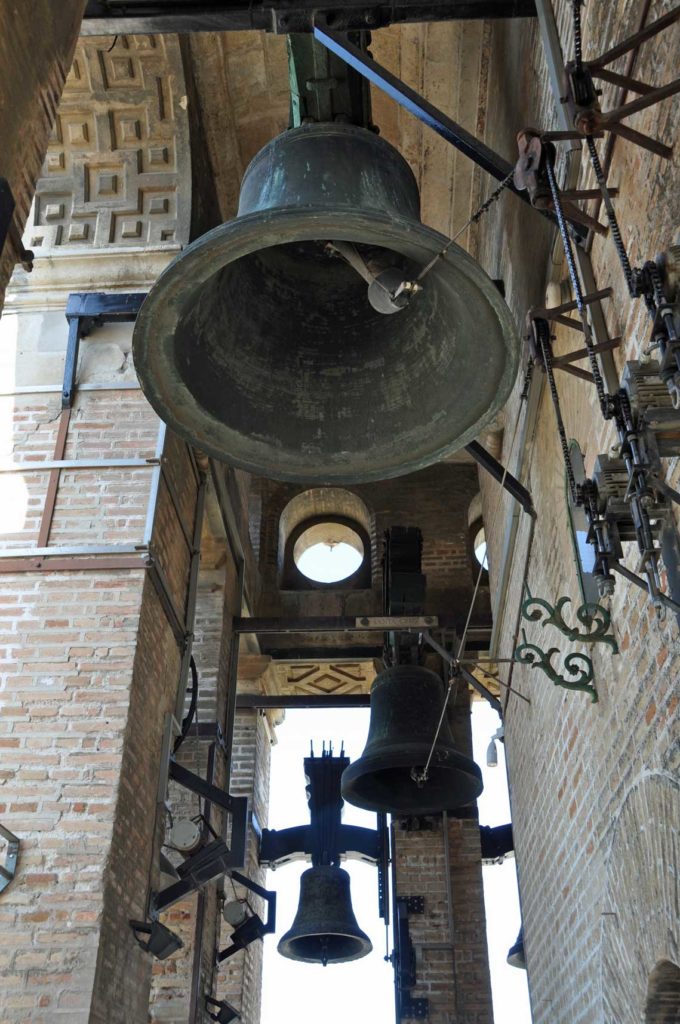 Across the city towards the bullring.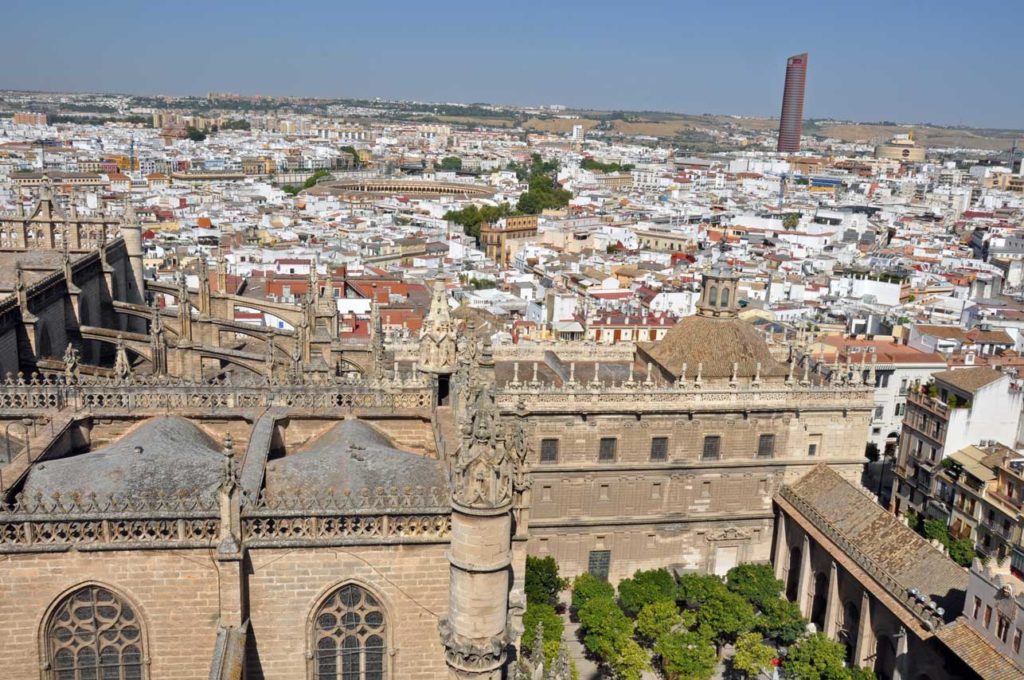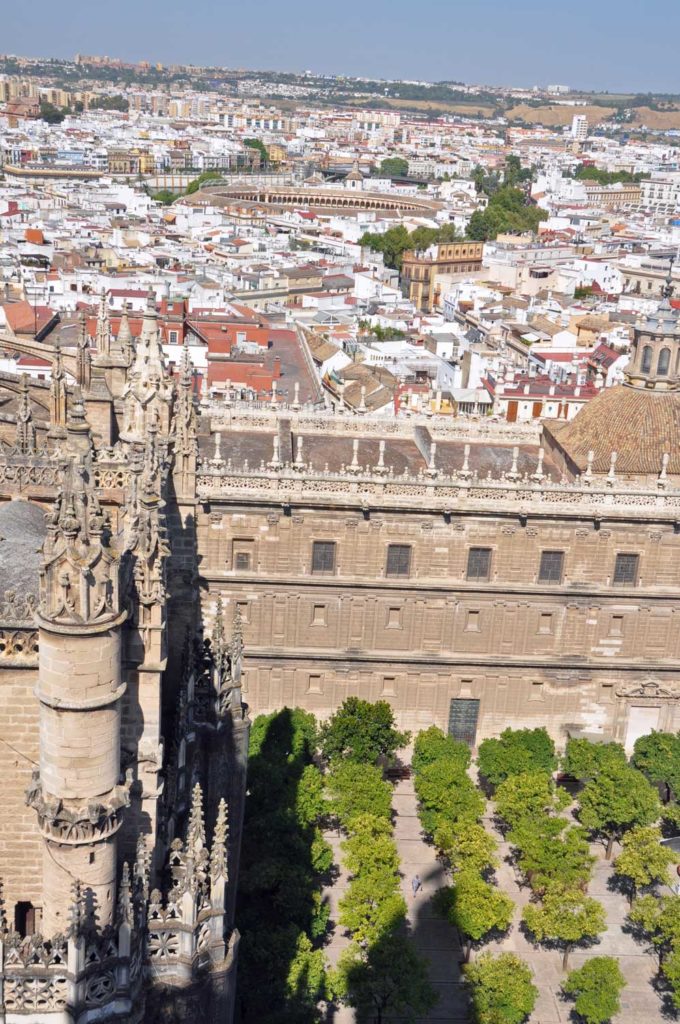 Down last the square, Las Rambles to the right…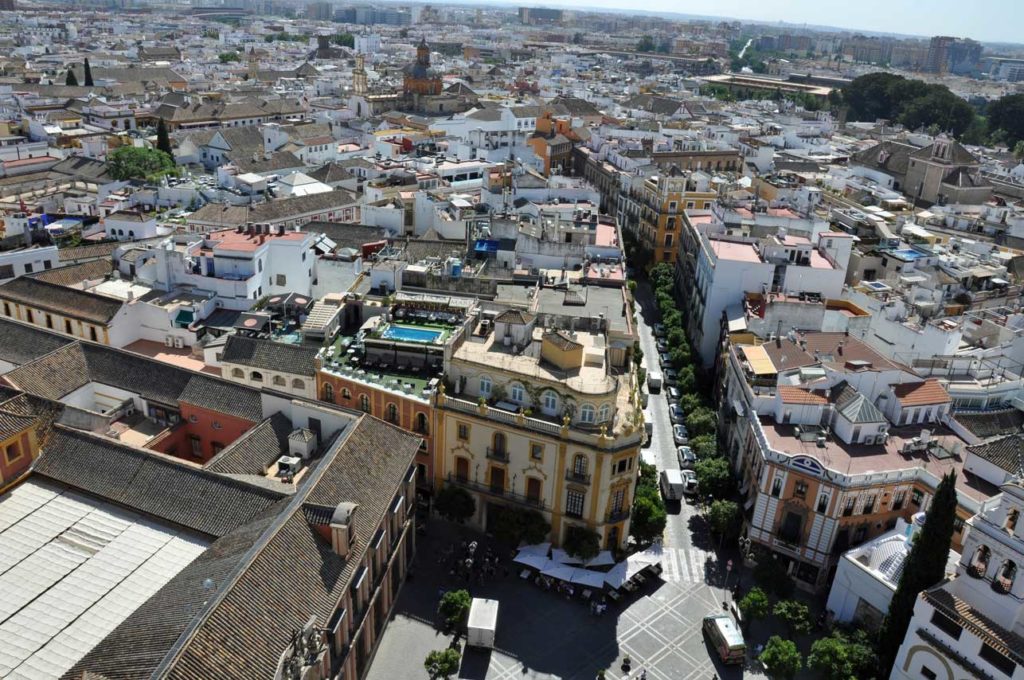 And down towards the river.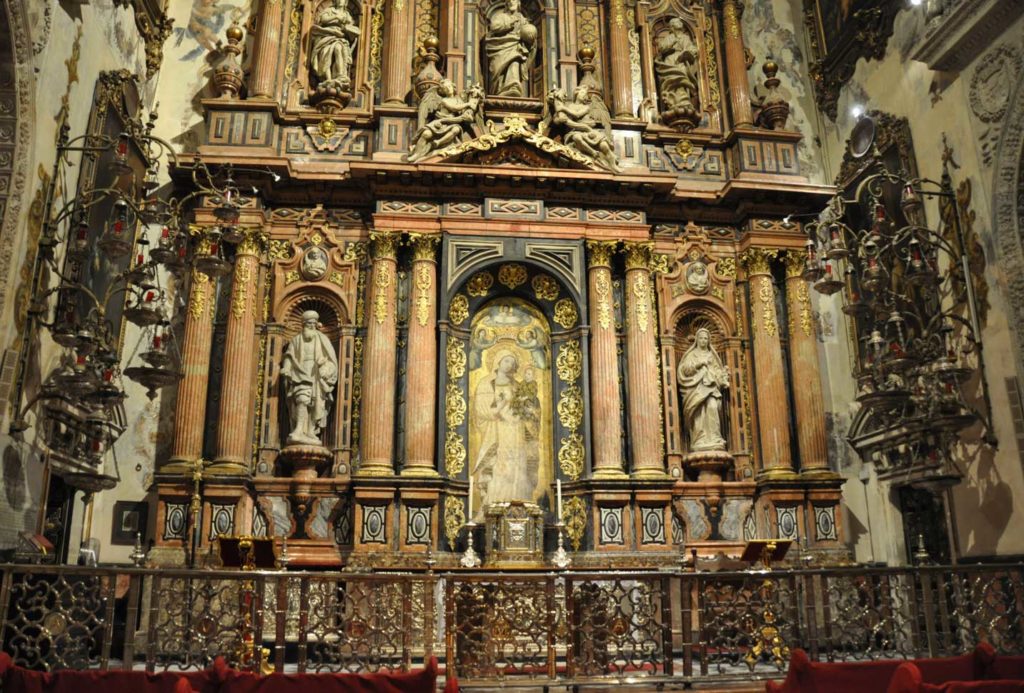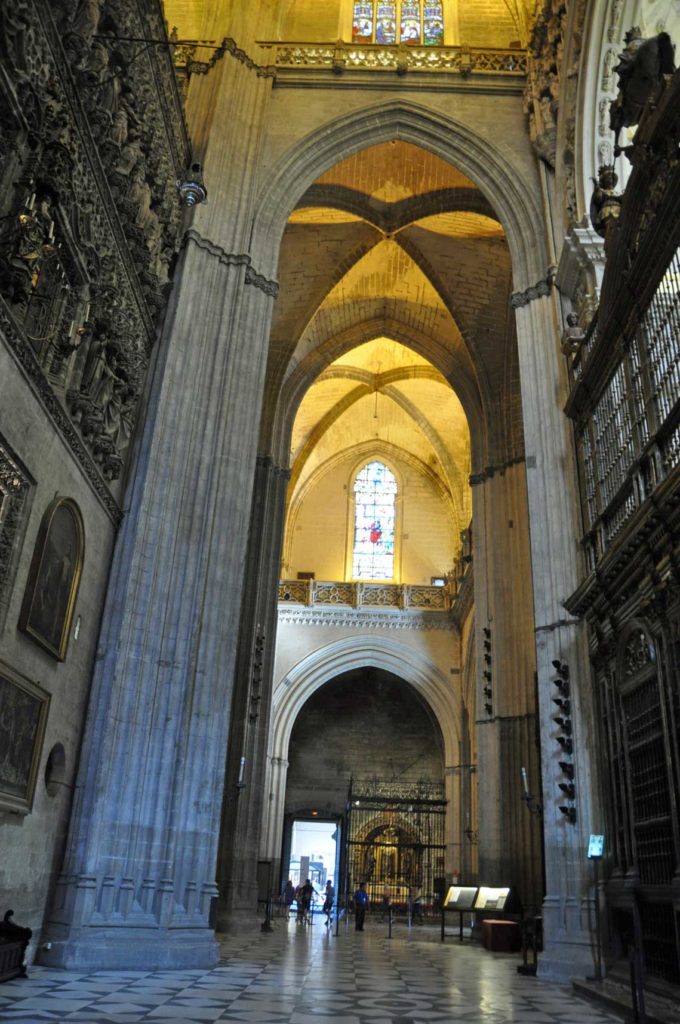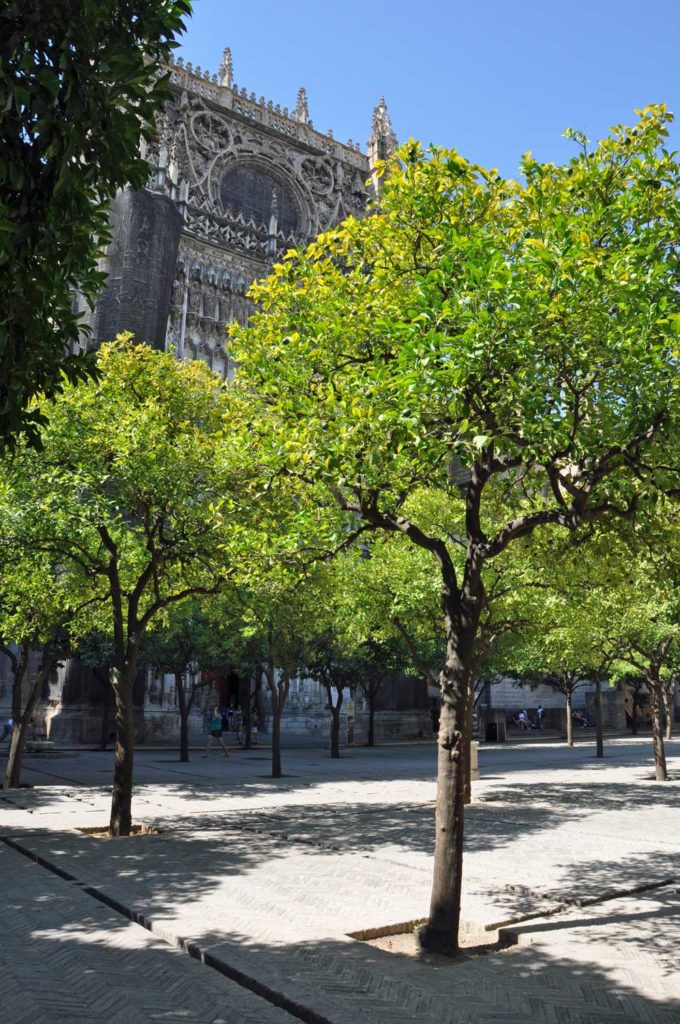 Back down to ground, and we found ourselves in the courtyard with the orange trees, the original mosque's site of ablutions prior to prayer. The cathedral is an astonishing place, not quite a pleasure, more of an experience.